Multiquip expands compaction line to include reversible plate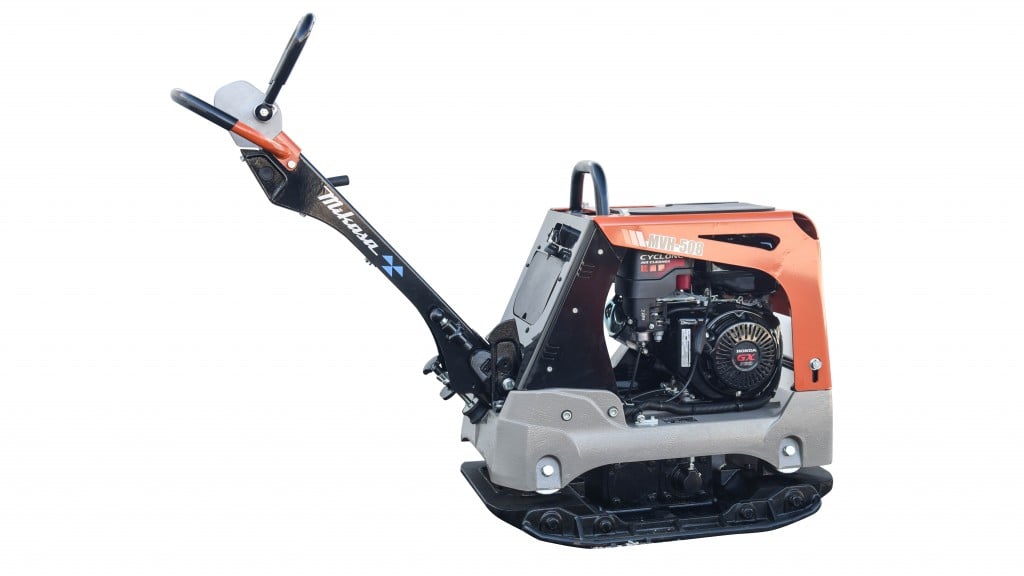 Multiquip has expanded its compaction line with the MQ Mikasa MVH508GH, gasoline powered reversible plate.
This compactor gives contractors another engine option at the top end of Multiquip's reversible plate lineup. Producing 13,489 pounds of centrifugal force, it has a working width of 26-inches using standard extension plates.
The MVH508GH is powered by an easy starting Honda GX390 gasoline fitted with cyclonic air filtration to withstand harsh work environments. A proven hydraulic drive system ensures smooth directional control and consistent, reliable performance on the job. The wrap-around shroud protects the engine both in the trench and during transportation. Its swing-open design provides access to key service points for simplified maintenance.
"There are many factors in selecting equipment for a job," said Torsten Erbel, Multiquip Senior Director of Product Management. "Performance and reliability are key decision points - but engine selection is equally important. MQ Mikasa reversible plates are known for the superior performance and outstanding reliability. Now we're giving contractors more options with a gasoline version of our largest reversible plate."
Related Articles
The new Volvo EC950F crawler excavator was made for large haulers. In fact, it can fill our 60-ton A60H haul truck in just four bucket passes with an average cycle time of just over a minute. Right now, get 0% for 24 months to save up front, then enjoy improved efficiency and lower fuel consumption to spend less down the road.
Learn more about how the perfect pair from Volvo boost your profitability.