MCM receives delivery of Demag lattice boom crawler crane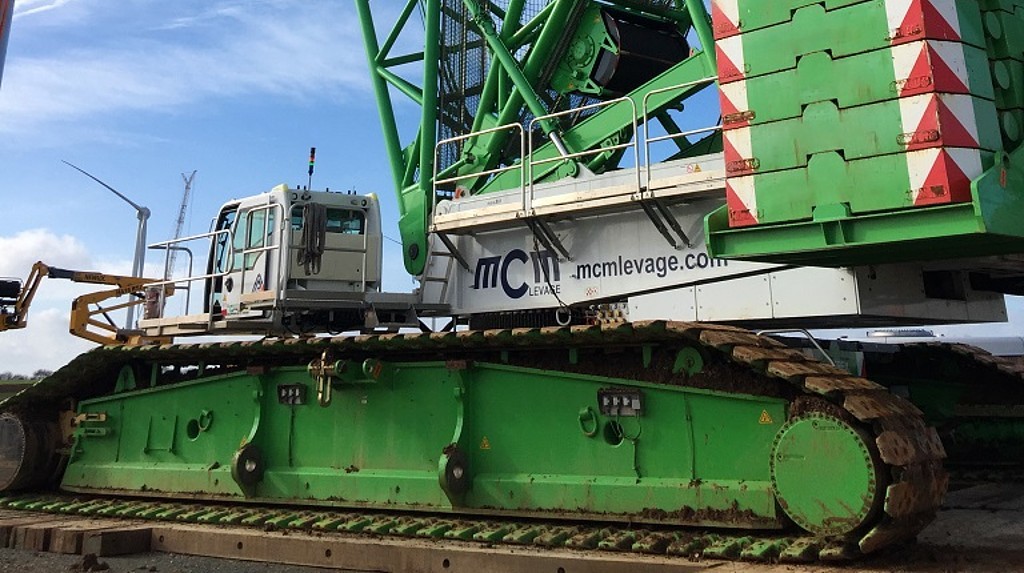 According to Autaa Group General Manager Lionel Autaa, the CC 3800-1 is the perfect crane for erecting wind turbines.
"Erecting wind turbines has always been an important business area for MCM, so when the company was acquired by the Autaa Group, it was only natural for it to also become more important for the group," Autaa explains.
Demag offers a range of cranes for erecting wind turbines, which Autaa claims are easy to transport, fast to set up, and extremely versatile.
"That's why our fleet has the right Demag CC crawler crane for every lifting height and every load weight," says Autaa.
The CC 3800-1 is particularly unbeatable in its class when combined with the Boom Booster Kit, Autaa says. "That combination turns the CC 3800-1 into a genuine wind turbine specialist that can reach a hook height of 174 meters and lift up to 80 tonnes at this height. This is something that normally only cranes in the 750 tonne class can do."
Related Articles
The new Volvo EC950F crawler excavator was made for large haulers. In fact, it can fill our 60-ton A60H haul truck in just four bucket passes with an average cycle time of just over a minute. With the perfect pair from Volvo, you can improve efficiency, burn less fuel and keep your haulers moving.
Watch these two powerful machines load four passes in just over a minute.