Dynapac North America adds two new rollers to compact asphalt roller range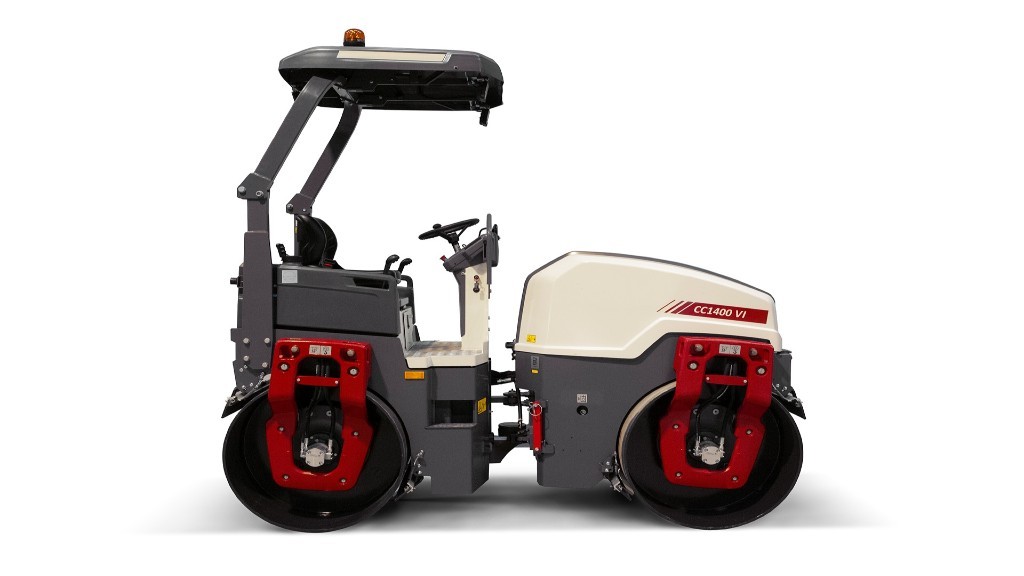 Dynapac North America has added two new rollers, CC1300VI (4.3 ton) and CC1400VI (4.75 ton), to its VI generation compact asphalt roller range.
Adding newly developed double drum and combi versions of CC1300VI & CC1400VI to the already released CC1100VI & CC1200VI makes the compact asphalt roller range of 2.46 ton - 4.75 ton a highly demanded roller range from the North American asphalt paving community.
The new generation VI machines have a unique design with a cross-mounted engine, casted forks with built-in flexible lifting, towing, and tie down possibilities. The CC1300VI & CC1400VI rollers also open new possibilities to select suitable compaction characteristics with optional dual amplitudes and dual edge pressers.
These generation VI rollers include efficient eccentrics guaranteeing optimum powerful performance in the vibration start-up process. The machine features high frequency compaction with the possibility to choose between dual frequencies (3,240/2,940 vpm's) depending on different conditions and applications.
A dual amplitude (0.02"/0.007") function is also available as an option for even more flexibility to compact different layer thickness. Other optional equipment includes front right mounted edge presser/edge cutter, dual front right and left edge presser/edge cutter, and an optional rear mounted chip spreader. These machine models are also available in a combi-version with four static rubber wheels at the rear.
Operator efficiency and comfort
Designing the new rollers with the operator in mind has resulted in a comfortable and modern operator's environment. The spacious and vibration damped operator platform enables good operator comfort even during long working days, increasing the quality of the job.
A new comfort seat is available with weight adjustment, armrests and optional seat-heating. The forward and reverse lever follows the optional sliding seat for even better ergonomics and better control. An optional dual forward and reverse lever enables even better ergonomics and control over the compaction process. The new instrument-panel with keypad buttons and a display showing the most important functions helps the driver operate the roller in a controlled way. An optional canopy protecting the driver from different weather conditions enhances the operator's efficiency. The canopy is foldable for easy transportation.
Optimal compaction performance
The range is powered by durable, fuel-efficient Kubota diesel engines. For the North American market, Dynapac offers a 37 kW/50 hp T4f Kubota engine with ECO mode. A patented efficient eccentrics system optimizes compaction performance without drawing too much power from power plant even in the toughest slope conditions.