Engcon supplies tiltrotators to world's largest spider excavator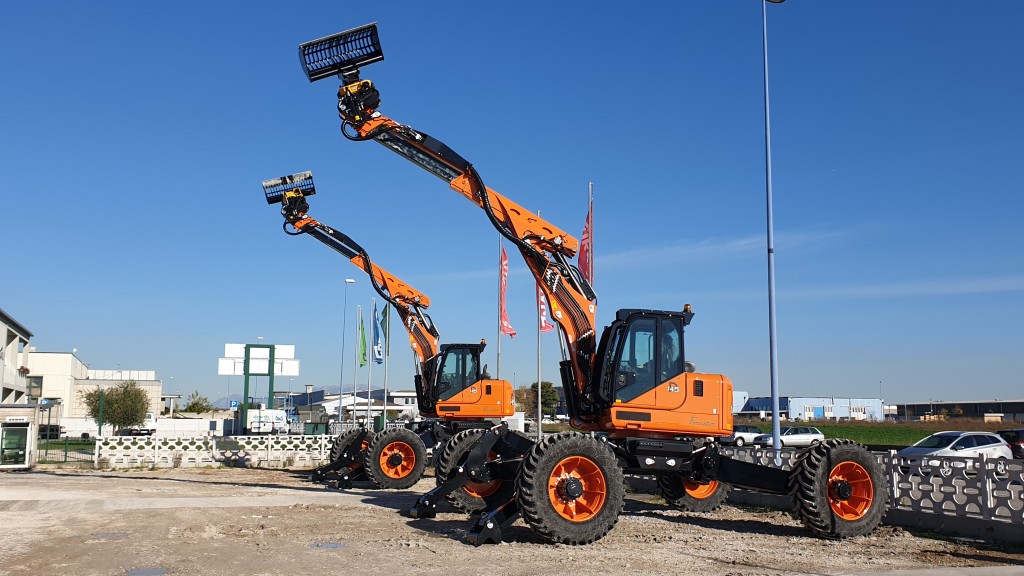 With its 17 tons and a power engine of 255 horsepower, the Euromach R145 is the world's largest spider excavator. To help improve efficiency, it has now been equipped with an Engcon tiltrotator.
"It is fantastic fun that we get to deliver our tiltrotator to the world's largest spider excavator," says Peter Högberg, sales at Engcon International.
The Italian company Euromach manufactures spider excavators in sizes ranging from 1.5 tons up to 17 tons. They are specially built to be able to climb and function on steep terrain where conventional wheel and crawler excavators could not reach. The collaboration with Euromach has taken place via Engcon's Italian dealer Spektra.
A flexible climber
The Euromach R145 has four hydraulic and wheeled "legs" that can be pulled in and extended independently of each other both in width and length. This gives a working width from 2430 - 4740 mm and the length can vary from 5900 - 6700 mm. This makes the machine an agile climber despite its weight.

When the machine is not standing still on its wheels, extra claws can be unfolded and the machine can "claw" itself into the slopes. Once in place, it is seldom possible to reposition the machine. This is where the tiltrotator comes in handy.
"Euromach believe that with our tiltrotator, the driver can perform all conceivable functions from one and the same position, which makes the world's largest spider excavator even more efficient and flexible," says Högberg.
Related Articles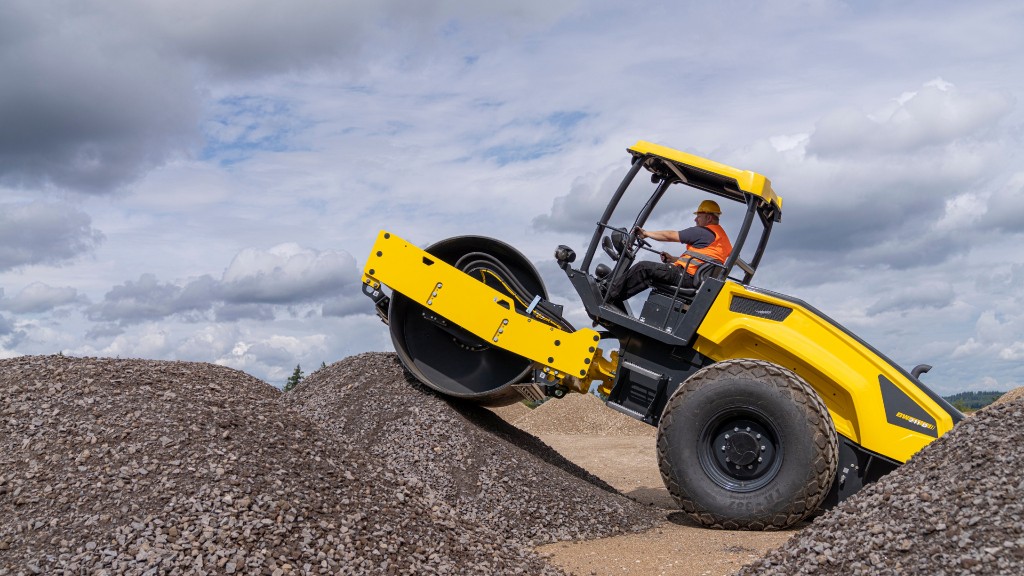 New compaction innovations focus on efficiency and operator ease of use for Bomag at bauma