TruckIT reveals integration with Autodesk BIM 360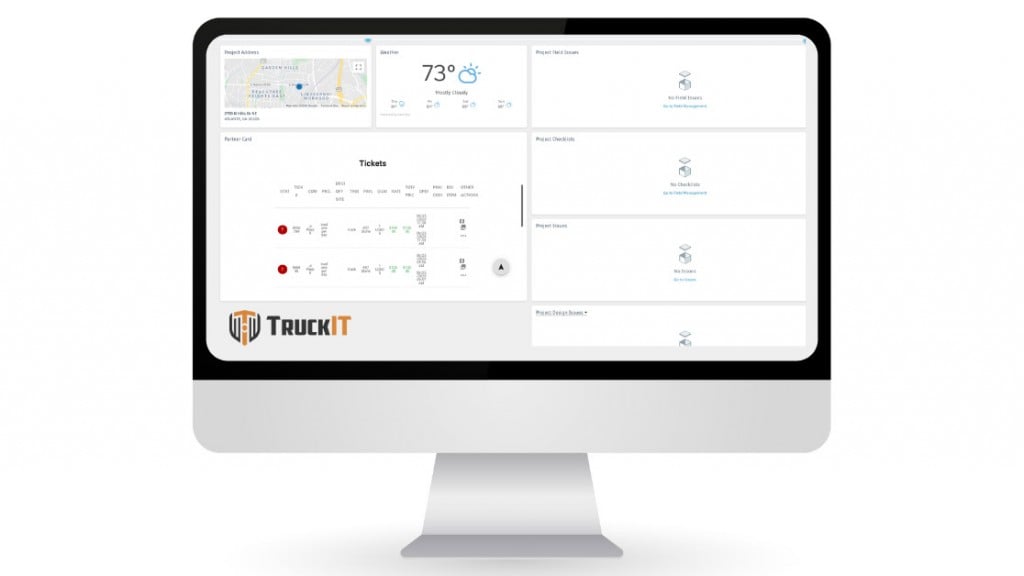 By integrating with Autodesk, TruckIT is bringing an innovative solution into the heavy construction industry. While BIM 360 connects data and workflows from design to project delivery, TruckIT's E-Ticketing solution eliminates the complications of paper ticket management so dispatchers, contractors and inspectors can more effectively understand and verify ticket information from trucks. Together, the two solutions streamline operations with heightened project visibility and stakeholder connectivity - offering prescriptive insights leading to informed decisions for optimal outcomes.
By adding the TruckIT Partner Card to BIM 360, joint customers can reference TruckIT's secure E-Ticket details including manifest data and ticket capture right on their project dashboards. The integration empowers team members in the field and office to anticipate issues and make informed project decisions.
"Integrating with BIM 360 is a natural fit for TruckIT," says Pace Davis, CEO of TruckIT. "Our customer base benefits from innovative project management tools that speak to each other, resulting in profitability due to robust and actionable data insights. We're excited to contribute to the ongoing advancement of new tech in construction."
Related Articles
The new Volvo EC950F crawler excavator was made for large haulers. In fact, it can fill our 60-ton A60H haul truck in just four bucket passes with an average cycle time of just over a minute. Right now, get 0% for 24 months to save up front, then enjoy improved efficiency and lower fuel consumption to spend less down the road.
Learn more about how the perfect pair from Volvo boost your profitability.