Collaboration and communication benefit from AI in construction software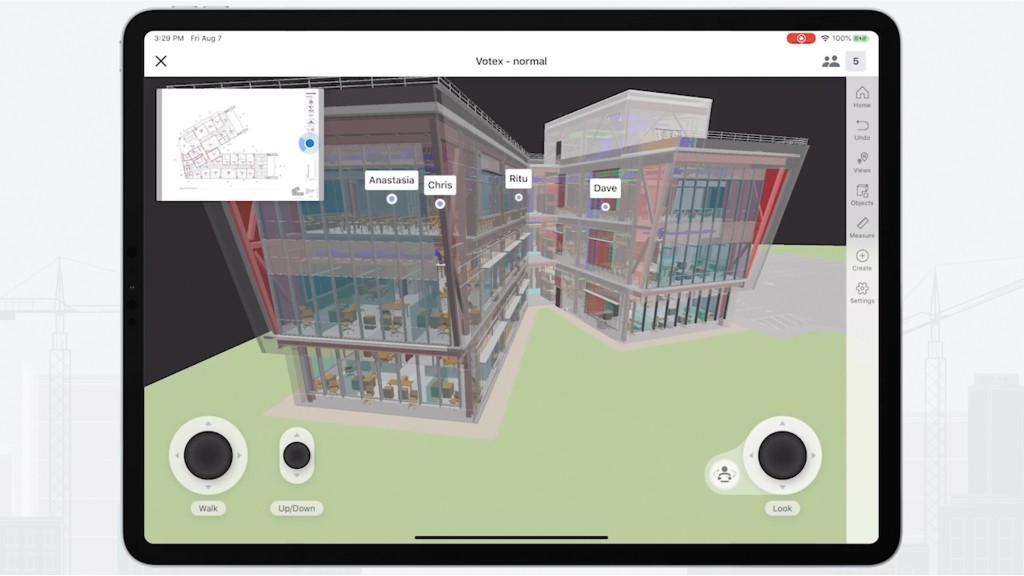 As the use of technology continues to expand in the construction industry, the offerings available from developers are broadening in their capability and functionality. Whether it's processing the financial side of the business in the office or augmented reality systems that allow crews in the field to visualize the work at hand, users are finding a variety of tools that are able to help cut costs and improve the final product on construction projects.
At its annual Groundbreak conference – held virtually this year due to COVID-19 restrictions – Procore introduced some new products for its platform that expand on previous capacities, with a focus on functionality in the field. The ability to bring technology solutions to workers on the ground is key to the success of construction software, noted Wyatt Jenkins, senior vice president, product, with Procore.

"In five years, you won't be able to build software that doesn't work for the field. If I'm a twentysomething person who works for a subcontractor and my experience is Facebook, Instagram and all these beautiful consumer apps that are delightful to use . . . and then I go pick up this clunky thing – you're just not going to use it," Jenkins said. "I think the days of construction technology being a top-down mandate are numbered – it's going to be harder and harder to get the field to adopt it if you don't generate those delightful experiences."

The expansion of mobile computing is the number-one thing that is changing the construction industry, Jenkins said, with data collection and analysis a close second.

Mobile construction technology will reduce the amount of paperwork that staff need to handle, and for field workers that is a lifesaver, Jenkins suggested.

"There's really no reason for people to fill out all this silly paperwork – digital or physical – when you can just know that someone's on the job and doing the work they need to do . . . you know who they are, you know they've gone to the safety meeting. There's no reason technology shouldn't take care of all that stuff," he said. "When everyone's got a little beacon in their helmet and you just know who attended a safety meeting, you know where people are on the jobsite and where issues are – I think that's when technology starts to fundamentally change the speed at which we can build."

While the industry moves toward those goals, Procore is working on expanding the products available through its platform. Collaboration and teamwork are key to development of new products and updates for existing offerings.

"We're focused pretty heavily on creating collaboration – connecting data across tools and connecting experiences so that owners can speak to a subcontractor or a general contractor, all through the Procore product," Jenkins said. "A big pillar of ours in the product strategy is creating more connected data and more collaborative experiences for all stakeholders in construction."

Two new updates announced during Groundbreak are part of that effort. In one initiative, Procore is adding more artificial intelligence to its platform, allowing it to automate repetitive tasks, uncover hidden information and provide actionable insights to improve user outcomes, the company notes.

Procore Search is a new addition that provides a single and consistent search experience using machine learning to produce search results that come from across the entire project, no matter what tools are being used when the search takes place.

"This is a game changer in how we search for and find information throughout the different elements of our project management tools," said Matt Redman, Del Amo Construction. "It brings contextual search to a full project scale, and has allowed our people to find and connect information that would have been extremely difficult to correlate before."

Procore has also added a smarter submittal builder tool, as well as custom reporting capacities through Procore Analytics, where new AI-powered visuals offer clearer insights into impacts on project metrics.

Another area being updated is Procore's BIM, with two new features that help improve the user experience for field workers and allowing them to leverage 3D models during construction.

Field teams can use Procore BIM to access 3D models on their iOS devices. Now, the use of Dynamic Wall Elevations and Follow Me will add even more functionality.

Dynamic Wall Elevations help users generate elevations or lift drawings instantly in the field. They can analyze dimensional relationships down to one-eighth of an inch. Users can pick objects to get centrelines or outside dimensions to grids and levels and allow for validation of installations.

Follow Me lets users see all other users in the BIM model in real-time, making meetings more efficient and allowing for clearer communication. Users can select any other user who is using the model, and navigate directly to their location so they can see exactly what the other worker is seeing.

Jenkins said those and other releases at Groundbreak are key to expanding communication and collaboration for customers.

"When I was growing up and my dad was a general contractor, he'd always say to me that construction was about time, money and quality – choose any two. I think with better collaboration and better teamwork, we can have all three," he said.
Company info
04-128 1 University Avenue
Toronto, ON
CA, M5J 2P1

Website:
procore.com
Phone number:
(866) 477-6267
Read more