Soilmec upgrades drilling rig to include new hydraulics and mechanics for improved efficiency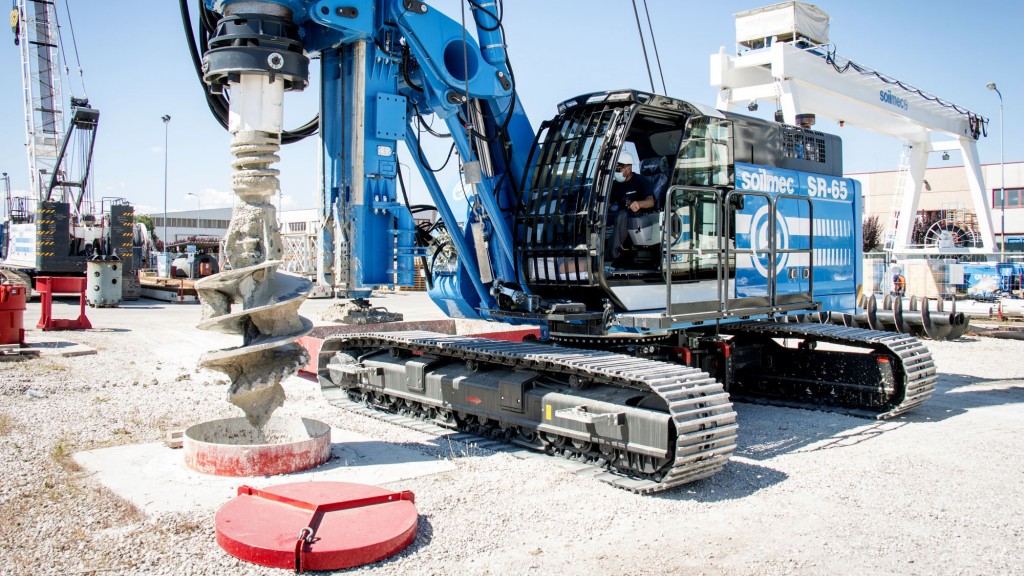 The Soilmec SR-65, introduced for the first time in 2018 in the EVO version, has quickly become a popular LDP drilling rig for foundation construction.
The SR 65 is known for its performance capabilities in drilled shaft work as well as with segmental casing and CFA. As part of the continued effort to advance drilling technologies, the SR-65 is being upgraded to the Soilmec Blue Tech version which includes a redesigned operator cabin, new hydraulics and mechanics for an improved efficiency.
Designed around a new energy-saving architecture, the second-generation SR-65 Blue Tech is a rig that meets the demands of productivity, but also improves flexibility and functionality across all drilling setups and technologies. The Blue Tech drilling rigs have been designed to be easy to use and agile on a job site as reflected in the compact design, quick and efficient mobilization for rapid start-up on job sites, and providing a comfortable operator's workplace with drilling specifications that meet today's customer priorities for mechanical performance, safety and productivity.
The SR 65 Blue Tech will continue to weigh in at approximately 65 tons, which allows for transport of the rig, in most locations, in just a single load. This allows for quick mobilization with the ability to unload the rig and start working in less than 30 minutes. At the heart of the SR 65 Blue Tech is a new diesel engine which delivers 272 kW (365 HP) at 2,100 rpm. The engine meets the Stage V / Tier 4f emission standards and can also be set up to offer a power surplus up to 283 kW (380 HP), making the rig capable of handling difficult drilling conditions.
To boost productivity in hard soil and rock, and to minimize loss in tough operating conditions, the SR-65 Blue Tech rotary head is equipped with an automatic control of motor displacements. This results in optimizing the drilling speed and productivity in every phase of drilling. Ultimately these small selected measures reduce losses and make it possible to achieve better torque efficiency on the drill tool.

The design of the SR 65 Blue Tech is solid and compact. The tail swing radius is just 3750 mm and the high strength mast allows the use of 16.5 m kelly bar to achieve depths of over 77 m. The mast itself is also prearranged to mount both cylinder and winch crowd systems depending on need or preference. The cylinder crowd system, with an extraction power of 280 kN, is equipped with a double positioner on the drilling mast; this allows the use of the entire available track for both large diameter tools and long casing segments.
The rig can also be equipped with a winch crowd system that can offer a track of more than 16 meters with extraction power of 330 kN. The added stroke and power provide the ability to drive longer casing segments in a single pass. Additionally, The SR-65 Blue Tech can be fitted with a segmental mast boosting its versatility and low headroom operation capability. The modular mast allows setup of the machine into LHR configuration by simply removing the upper element thus reducing the overall height to just 8,5 m.
A prominent feature of the Blue Tech advancements is the redesigned Soilmec Cab. Working with Soilmec customers around the globe, the new cab went through a ground up redevelopment and testing process with the goal that operator comfort and safety will result in better operator performance.
The cab is equipped with a well-furnished seat featuring pneumatic shock absorber, vertical, angular and seat-back adjustments, lumbar support and operator's presence micro switch. The position of levers and pedals is designed to provide more space between them and the seat base for a better foot support. A powerful HVAC system with re-circulating air ensures a consistent temperature and pleasant work environment even in adverse meteorological conditions.
The cab features enlarged storage containers behind the seat and on the armrests side for better accessibility and operability. Three locked glove boxes, a large compartment for placing helmet and jacket, two dual cup holders and a file folder create more usable cabin space. USB port, phone charger mount, radio player, ambient lights with LED ceiling lamps contribute to a positive operator experience. The cab has a front windshield in stratified glass that allows to work without protection grids, moreover the right-side glass with reduced transmittance increases the monitors brightness in the cab.
The rig is equipped with Soilmec's DMS 4.0. DMS 4.0 provides a simple graphical navigation menu to assist the operator in the day to day planning and drilling execution. With a suite of new functions and automated services that allow for easy set-up and use, DMS 4.0 helps minimize downtime and maximize productivity.
Related Articles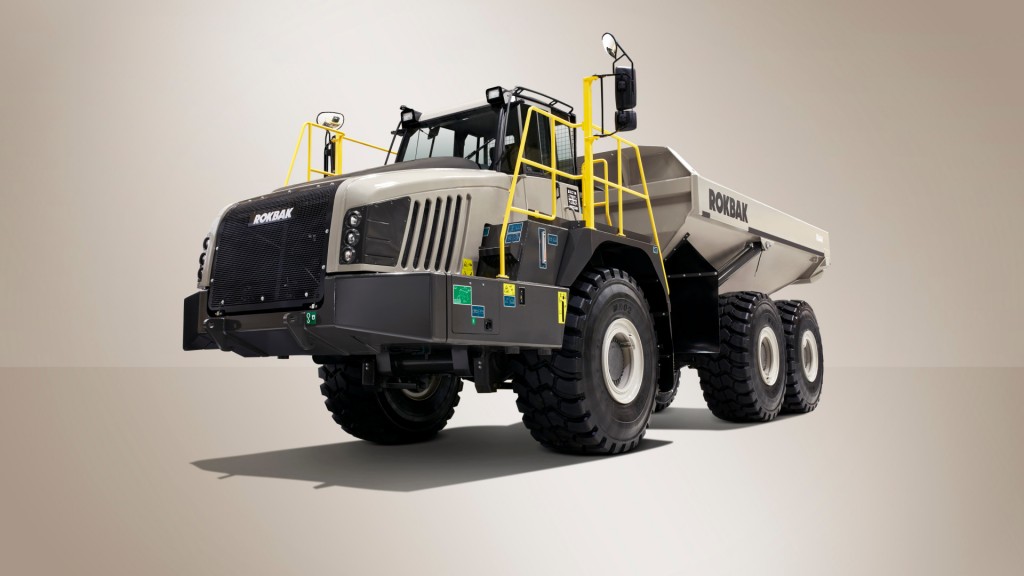 Rokbak haulers make North American trade show debut at CONEXPO