Cardinal releases portable digital truck scales for easy movement between jobsites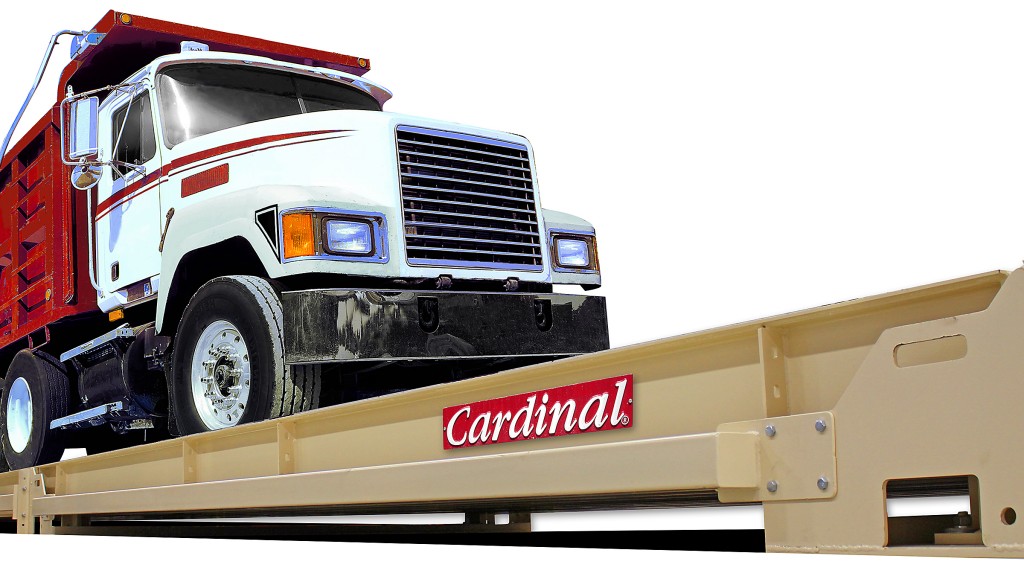 Cardinal Scale's ARMOR portable digital truck scales can be moved to multiple locations for changing job sites.
Their modular design with expandable bulkheads allow users to vary platform sizes depending on weighing needs. The ARMOR Portable features IP69K-rated waterproof digital SmartCell load cells, capacities up to 135 tons, heavy-weight 50-ton CLC, 5/16-inch-thick checkered steel deck, anti-corrosion baked-on tan powder paint, top-side access to all electronics, and NTEP and Measurement Canada approval.
The portable truck scales feature an 18-inch profile, and the versatile design allows for easy set-up for changing environments. The scale may be set on compacted ground surfaces or concrete piers. The floating center module makes it easy to add or remove sections to fit application requirements. The clearance gap below the lower frame allows for easy washout cleaning. Set up is fast and easy, because there are no junction boxes used in the scale and the digital load cells plug and play with each other and provide digital diagnostics for each individual load cell at the indicator.
The debris-inhibiting load cell stand design limits obstructions to the scale's performance with the digital load cells mounted high within the stand near the scale deck. The load cell stands are fabricated from one-inch-thick steel to minimize rust and corrosion damage and ensure long-term strength and durability. The long-lasting baked-on tan powder coat paint finish ensures a lifetime of protection.
The series arrives fully prepared for quick installation with load cell stands pre-installed. Cardinal Scale's axis frictionless centering system provides gravity-driven dynamic centering to restrain deck movement and vibration. Each ARMOR weighbridge features interconnecting load blocks and receivers for no-bolt installation. Every ARMOR truck scale is 100% assembled, pre-calibrated, and tested before shipping.
Related Articles
Searching for the best-performing excavator? Your search ends here. We tested the Volvo EC350E and EC380E against a leading competitor in three different tests: trenching, truck loading and lifting capacity at reach. The results show a 20% difference in cost-per-ton, a 15% difference in tons-per-hour and a 12% difference in both operating costs and lifting capacity. See the results and put an end to your search for the best excavator.