Tips to get on top of your undercarriage maintenance
Suggestions from SMS Equipment experts on how best to manage and avoid undercarriage wear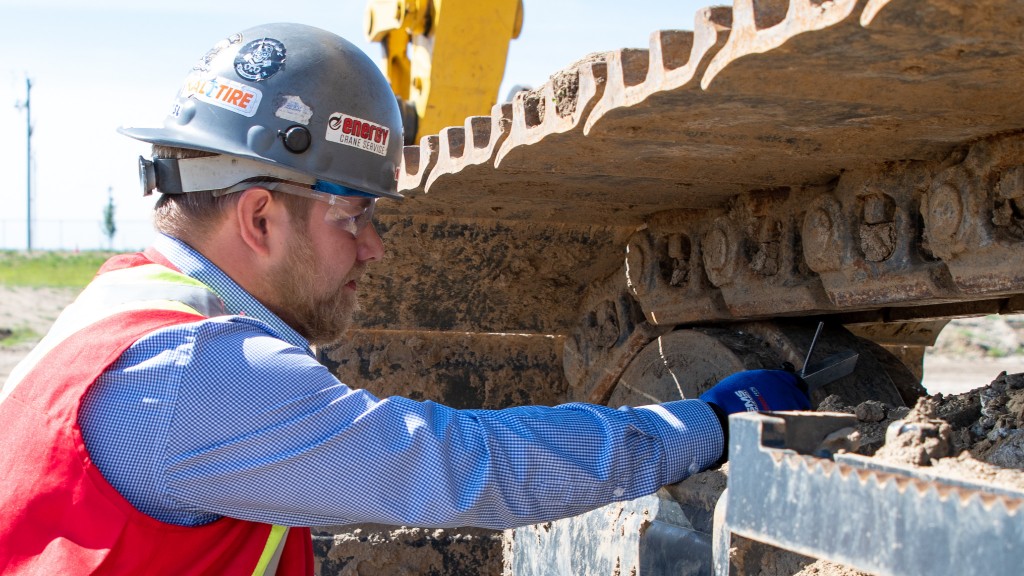 When it comes to tracked machines like excavators and dozers, the undercarriage is integral to safe and efficient operation. Keeping it in good working order and ensuring that any problems are identified early reduces maintenance and keeps machines on the jobsite.
SMS Equipment service professionals recently offered a demonstration of how to measure undercarriage wear and tips on how best to service and maintain their machines for longer life.
The best approach to keeping an undercarriage in good shape starts out simply: keep it clean. Buildup of material in the tracks and undercarriage of the machine can be a problem that quickly cuts into the maintenance budget.
"If the rollers don't spin freely, you'll get lots of high heat and friction, and begin to create flat spots," advised Travis Wolfe, wear tech analyst with SMS. "One good practice is to have a track shovel with your equipment, so at the end of shift you can clean the mud out of your tracks and undercarriage. We'd like to see all the dirt removed so everything can spin freely."

The cost of a shovel is far less than the cost of an undercarriage, and Scott Muir, SMS director, product support and business development, noted that it doesn't take much time to add life to the machine.
"Letting it get away, not maintaining that undercarriage and not cleaning it up can cost you more money as those components wear out - it only takes a few minutes to keep that equipment in better working order," he said.
Measurements of key undercarriage parts help with identifying any potential maintenance needs and aid in preparing for replacements as needed. Wolfe said an inspection by SMS generally starts with the idlers, measuring from the top of the idler to the upper surface that carries the track rail, and then compare the results to OEM specs to determine wear. Running the track then gives them a visual observation to determine that the bushings and bearings of the idler are in good working order.
On the track rail, Wolfe said the key measurements are the depth of the link, which can indicate when wear is starting; he also takes a measurement of five links to determine their length and if any stretching has begun to take place. If so, it's time to consider maintenance to reduce that issue.
The track bushing is also measured, using calipers or an ultrasonic measurement tool, Wolfe said; Muir advised that if the ultrasonic tool is used, it should be part of the regular inspection process to ensure consistency.
Track tension should be checked during inspection; Wolfe said that if the tracks get loose then they may start skipping on the sprocket, which leads to significant wear. Sprocket teeth that are pointed at the tip are an indication that maintenance is needed.
"If you're changing out a set of rails, you should always change out the socket - if the rail is a little bit worn, you can often get by when changing the sprocket, but we recommend it be changed every time," Wolfe said.
Bottom rollers are vulnerable to damage in a number of ground conditions, including high aggregate operations, Wolfe noted, and it's important to look for oil leaks visually when doing an inspection. Measuring the width of the roller and comparing it to OEM specs is a good way to recognize wear problems.
"One easy sign of a roller failing is if you kick it or hit it with a prybar, it sounds like a cowbell," he added.
The tracks themselves must be considered as well. "Look at both sides of the machine, look at the pads and take measurements so you can tell how much grousers have been worn, or if there are any pads that are cracked or broken," Wolfe said.
The results of any inspection should be tracked and regularly checked, allowing owners to note when inspection is needed. When SMS handles these inspections, its service team uses a detailed undercarriage report system that includes photos, operating time, all the measurements, wear indications and other factors to provide a detailed snapshot of where the machine is and allow for more specific maintenance planning.
"That's all part of the SMS service," Muir said. "We can do this for both Komatsu and other makes and models in the fleet - we're happy to do that and help our customers get the most out of their undercarriage."
Related Articles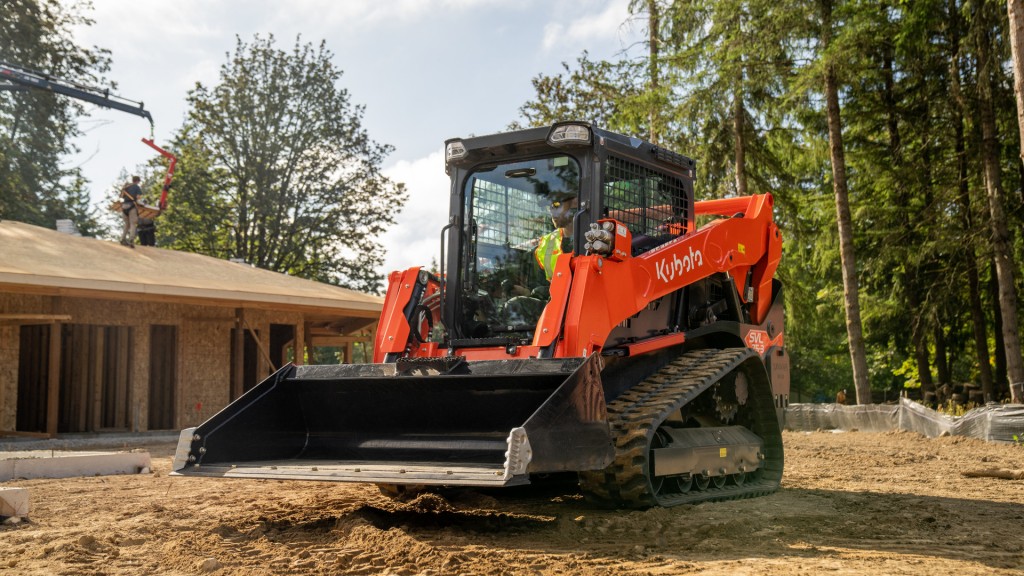 New hydraulic system and added technology updates for Kubota compact track loader