Collaboration gives construction opportunity to improve communication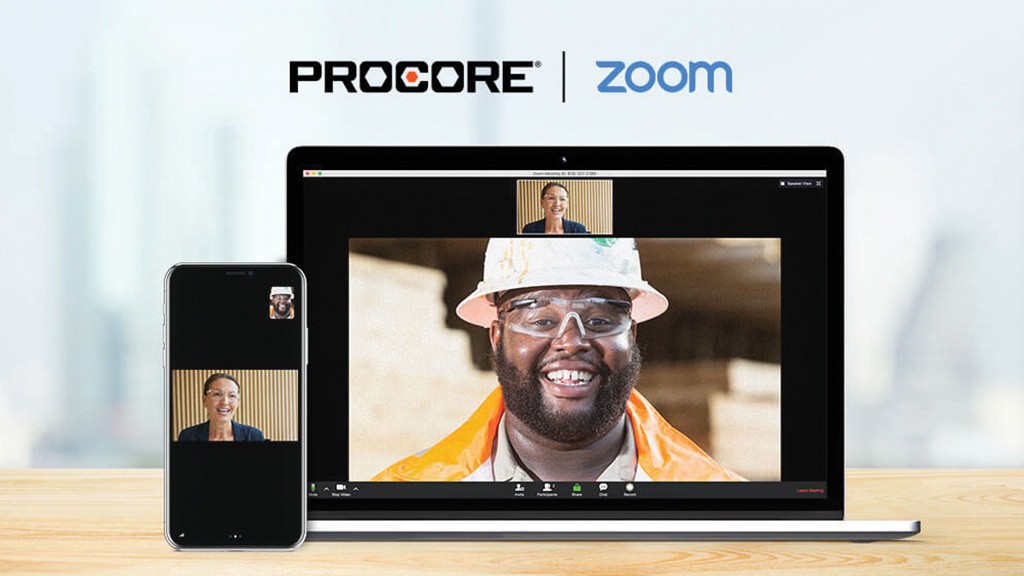 The construction industry has an opportunity to pivot toward improved communication and collaboration using technology as it moves into recovery from the coronavirus pandemic, according to speakers at the Next Steps Summit, a virtual event hosted recently by Procore.
At the same time, construction professionals said the current coronavirus situation has brought a number of other potential changes to the industry, along with questions about which ones will likely become more permanent going forward.
Nick Bockstael, with Winnipeg-based Bockstael Construction, said that while central Canada has been less impacted by the virus response, the company's backlog has started to suffer and the impact of government infrastructure funding will likely drive changes moving forward.

Bockstael also said that the use of technology has helped in a number of ways, from communication to increased safety.

"Working from home, we've found a lot of benefits in terms of virtual meetings – we've been able to reach a lot more people through those, something we'll maintain going forward," he said.

Bockstael Construction implemented Procore across its platform in 2019, and the pandemic has accelerated that implementation. One benefit is increased worker safety, simply from a reduced need for direct regular contact. "If you're still using paper spreadsheets and orders across your business, that's hard to do safely."

Jose Luis Blanco Alvarez, a partner with management consulting firm McKinsey & Co., said the construction industry is currently trying to figure out how much of the current normal will remain going forward.

"The operating model is starting to be rethought – maybe businesses don't need as much physical footprint, maybe we can work more remotely."

While many companies feel that it's important to bring teams together to build a corporate culture, we may be able to build and sustain that culture in a physically distanced environment.

"We have had this experience where we were able to translate quickly from a physical environment to remote – there are some benefits to that, as it's more agile and less bureaucratic and we can get things done faster," Alvarez said. "Going forward, will we go back to our old selves, or stick with the new normal, or will we go to something in the middle?"

A series of new additions to Procore's software platform will help serve the industry as it expands its use of technology moving forward, an opportunity that should be grasped by firms of all sizes, according to Procore president and COO Steve Zahm.

"This is an opportunity to transform the way construction gets done," Zahm said. "Seventy-eight percent of owners expect to see increased use of collaboration technology. . . let's focus on digital transformation and getting projects started."

The company has added a number of features during the course of the COVID-19 crisis, including integration of video connectivity into its platform that allowed users to connect a number of different video conferencing tools into the existing software.

"Video integration was adopted by more companies more rapidly than anything in our history," he said.

Procore announced several new additions to its platform that will help improve collaboration and communication among construction teams.

Custom and Configurable Fields across the platform will give users the opportunity to customize their users' Procore experience. They can turn fields on or off, mark them required, optional or hidden with Configurable Fields, or add new fields to help collect key data points with Custom Fields.

A new search function works across all Procore tools from one spot without the user leaving the homepage, reducing the time needed to find important information.

Real-time labour costing has been added, combining the strengths of several tools to provide immediate reaction to potential cost problems. The moment labour hours are submitted, they are instantly applied to the budget as a cost.

Procore BIM, a 3D viewer introduced in 2019, is now available as a web-based viewer, meaning users can take advantage of 3D models in the field without lengthy downloads or other limiting factors.

The new Action Plans tool allows users to take action on plans from one controlled location – inspections, forms, specifications, drawings and other documents can be accessed through one collaborative tool.

A Correspondence tool allows users to manage communications across their project in one system, reducing concerns with miscommunication and contractual disputes. All history is easily accessible through Procore, and correspondence can be converted or linked to other key documents.
Company info
04-128 1 University Avenue
Toronto, ON
CA, M5J 2P1

Website:
procore.com
Phone number:
(866) 477-6267
Read more