Haver & Boecker Niagara's vibration analysis service detects irregularities, prevents downtime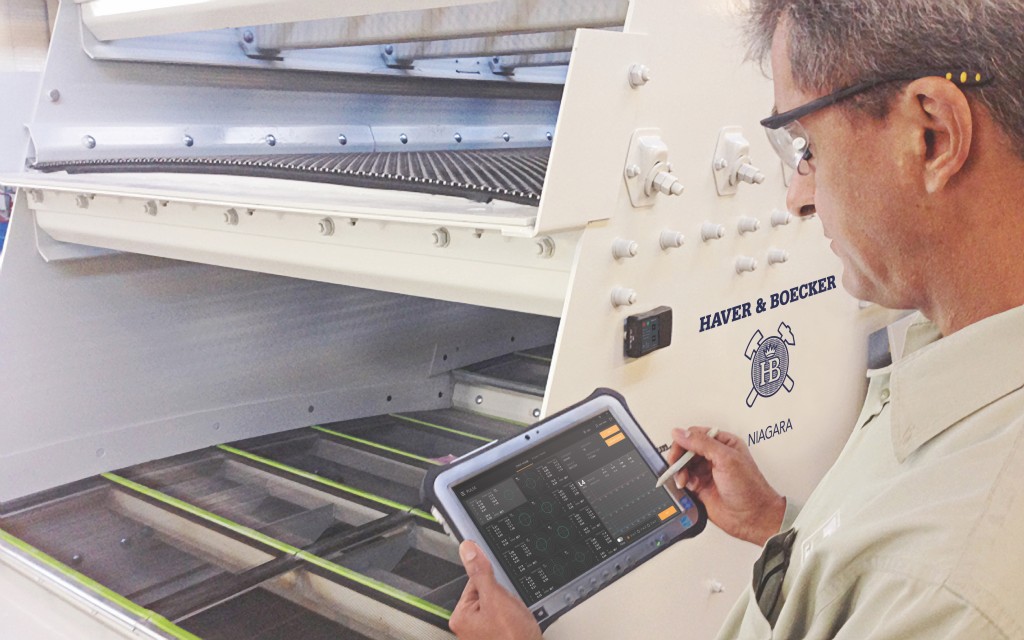 Haver & Boecker Niagara is launching Pulse Vibration Analysis Service. The company's new service program uses the Pulse vibration analysis technology to evaluate vibrating screen performance and provide recommendations to increase uptime and efficiency.
The service will help customers achieve production targets, minimize unscheduled downtime and demonstrate sustainable improvements through online asset management in partnership with Haver & Boecker Niagara's vibrating screen service expertise.
Pulse Vibration Analysis Service uses the company's Pulse Vibration Analysis software to examine the health of a vibrating screen to ensure optimum screening performance and equipment reliability. Pulse detects irregularities that could translate into diminished performance, decreased efficiency, increased operating costs and imminent breakdown. This gives producers advanced notice so that their operation can plan preventative maintenance programs to avoid premature wear, downtime and additional expense.
The service program includes a complete vibrating screen inspection by a Haver & Boecker Niagara certified service technician. Following the inspection, customers receive a Pulse Diagnostic Report, which provides an analysis of their vibrating screen and detailed recommendations to prevent downtime. All Pulse Diagnostic Reports are stored in an online asset management system, giving customers access to a complete record of their vibrating screens' service and performance histories. This information allows customers to maximize uptime and productivity, and as a result, increase profitability.