Volvo Trucks virtual walk-arounds enable customers to review truck models remotely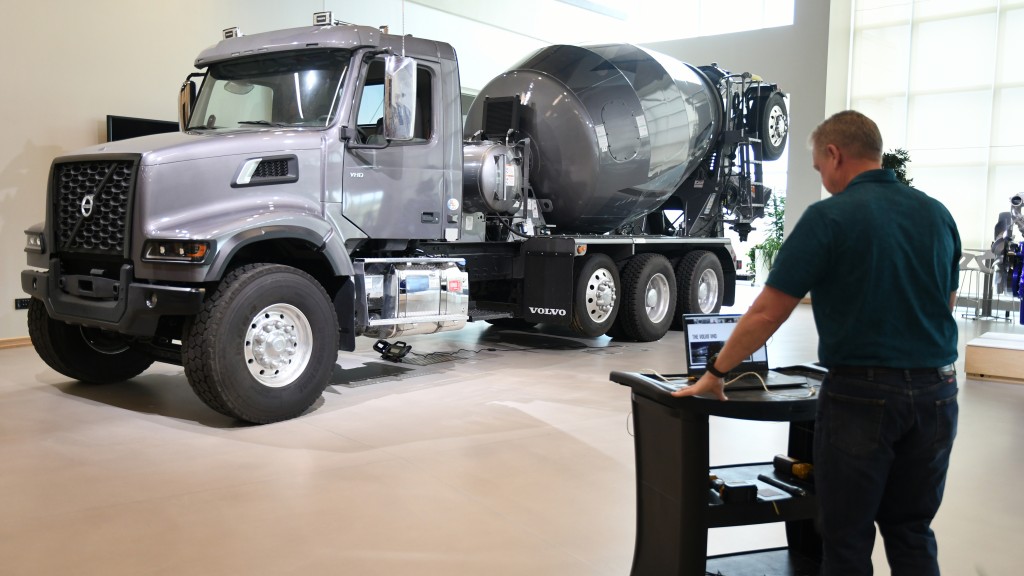 As conditions related to COVID-19 persist, Volvo Trucks North America is offering existing and potential customers the opportunity to participate in live video walk-arounds of pilot trucks, providing a high-definition look at the design and engineering details of truck models.
The Volvo Trucks Customer Center in Dublin, Va., is conducting live virtual presentations of new Volvo Trucks models via video conference due to physical distancing and travel restrictions currently in place due to COVID-19.
The virtual walk-arounds at the Volvo Trucks Customer Center have created a new, more immersive visual experience for those looking for an up-close review of a Volvo truck. Customers are provided with an exclusive first-hand look at truck details and the opportunity to provide input, even making requests or changes to their specification.
"This has been incredibly beneficial in allowing customers to have an in-depth and up-close discussion of how they can use our trucks and services to benefit their business, even when they aren't able to physically be here," said Rob Simpson, director, Volvo Trucks Customer Center. "We also found that the camera's small size and high definition let the customer get a close look at components and installations that are not easily accessible. So even with live customer visits, we will still use this technology to help them see more of our trucks."
The Volvo Trucks Customer Center is currently open at a very limited capacity for in-person vehicle reviews. Volvo Trucks is encouraging customers to contact their dealer sales representative to request their own virtual experience or a hybrid presentation, which includes both online and on-site, socially distanced attendance, for a unique look at new trucks or models not available in their area.

Company info
Related products