Tractor attachment kit from SnowEx improves plowing efficiency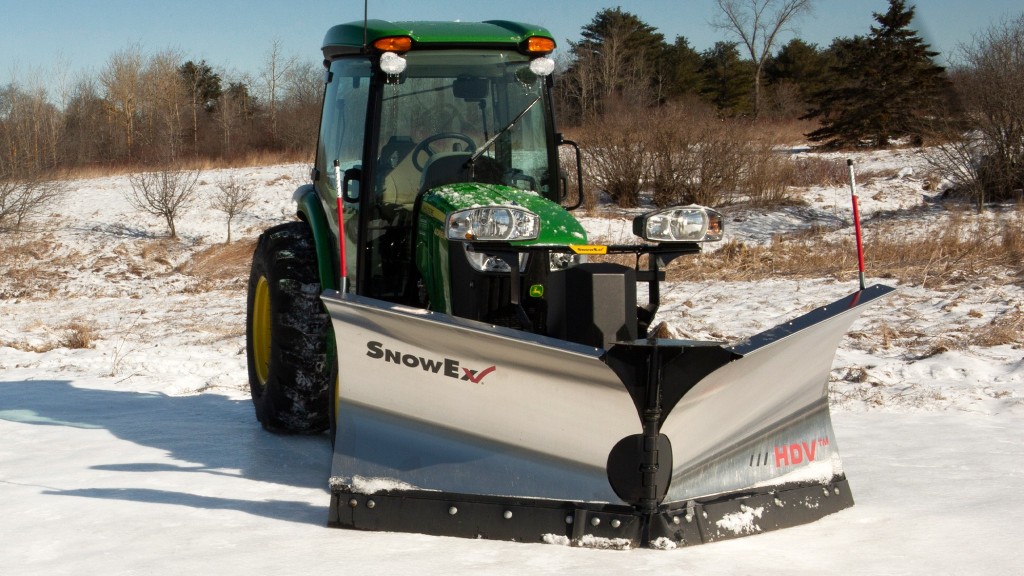 Automatixx attachment kits from SnowEx are now available for a variety of OEM tractor models. This new, versatile offering allows direct attachment of SnowEx heavy-duty straight blades, V-plows or winged plows to tractors for improved plowing efficiency.
The Automatixx power-assisted attachment system provides quick and easy plow hook-up from one side of the tractor. A removable push beam allows simple installation and removal of the kit. Additionally, there is no need to uninstall the mount to re-attach the tractor's loader system.
"We've seen growing demand for non-truck mounted snowplowing applications," said Bob Iverson, product manager for SnowEx. "The new Automatixx attachment kits provide an ideal solution for bringing the industry-leading performance of SnowEx snowplows to a wide range of tractors."
More from Attachments
A bottleneck of haulers waiting to be loaded is inefficient. Idle machines burn unnecessary fuel, increase maintenance costs and decrease resale values when you're ready to trade them in.
When you pair the new Volvo EC950F crawler excavator and A60H articulated hauler, you can load trucks faster. The EC950F can utilize a 10-yard bucket to fill a 60-ton capacity A60H in only four passes — reducing passes lowers fuel consumption and drastically speeds up cycle times to keep your haulers moving. See how the massive EC950F and A60H improve cycle times and more to boost your profitability.