Construction safety wearables for 2020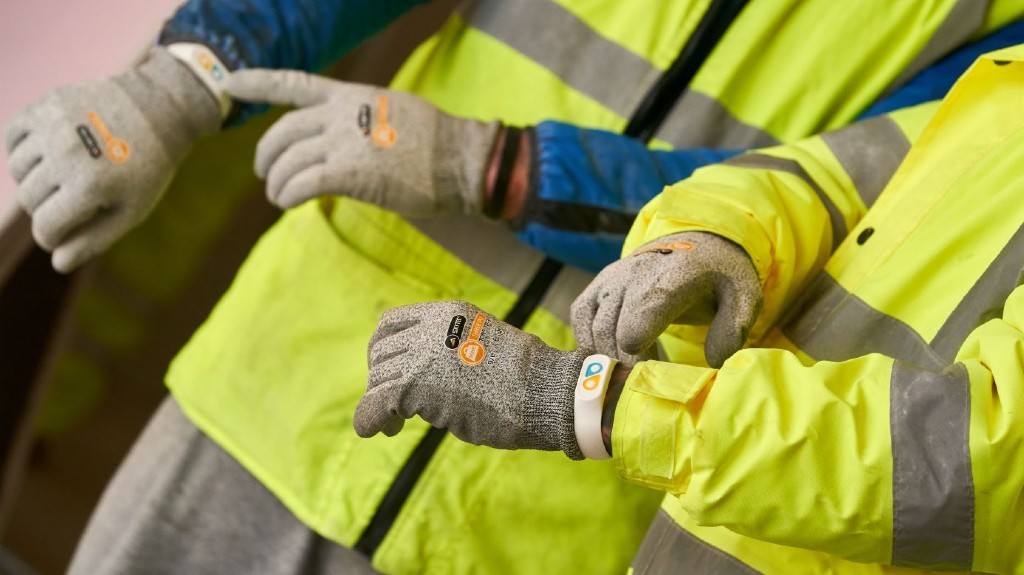 Beyond the standard PPE of vests, glasses and hard hats, wearable technology can further improve safety for construction workers. Here are six construction safety wearables for 2020 that address the dangers of heat exhaustion, fatigue, and lack of visibility, among other jobsite hazards.
Moodbeam One mental health monitoring device
Studies have shown that mental health is a key concern in the construction sector. According to the UK Office of National Statistics, between 2011 and 2015, more than 1,400 construction workers took their own lives.
With the aim to improve how sites are managed and to promote wellbeing in the construction sector, a wearable device called Moodbeam One enables construction workers to capture mood in real-time. The wearable wrist band allows workers to log how they feel by pressing yellow when they're feeling good and blue when they aren't.
Workers will be able to discreetly and anonymously give feedback through the push of a button. The data will be used to pinpoint overall difficulties and challenges on-site and will give insight into the triggers and patterns that shape workers' daily moods. This initiative will create a dashboard for managers, who will be able to access their employee's mental health data.
The wearable band will also capture when things are going well, collating the overall highs and lows of the site.
Blackline Safety COVID-19 contact tracing
Using a combination of its G7 safety wearables and Loner Mobile smartphone app, Blackline Safety aims to help safeguard employees and businesses through automated industrial contact tracing. Employee location data streams to the Blackline Safety Cloud and powers interactive contact tracing reports online to help identify specific interactions and combat the spread of COVID-19 through a company's team.
Should an employee present symptoms or test positive for the COVID-19 virus, the technology will help retrace the individual's steps and see where they may have had contact with other coworkers.
Kenzen's body heat sensor system
Kenzen's real-time worker heat monitoring system includes a wearable device worn by workers on their arm which alerts both the worker and their supervisor when core body temperature is too high. Real-time alerts allow for immediate intervention and worker safety from heat injuries.
Kenzen's multi-level alerts are sent to workers via device vibration, iOS or Android app notification, and to supervisors via web dashboard alert signaling that the worker should take a break and allow their temperature to return to safe levels. Alerts are accompanied by actionable recommendations such as advising the worker to take a break, find shade, drink water, or remove any excess clothing and equipment to decrease body heat. A second "back to work" alert then indicates when the worker's core body temperature has returned to a safe level.
Guardian Angel work lights
The Guardian Angel Elite Series wearable lights are magnet-mounted work lights featuring 360-degree illumination with LEDs that are visible up to three miles away. The series features improvements such as a two-hour charge time and battery life indicator, as well as choice of flash patterns and colour combinations depending on the desired application.
Initially developed to protect law enforcement and first responders in the field, the versatile lights are used both professionally and recreationally. With the ability to mount to equipment, hardhats, cones and individuals, the device illuminates construction workers who are vulnerable to being caught in blindspots, hit by machinery, or sideswiped by cars while conducting roadwork.
Read more about Guardian Angel's wearable lights here.
Guardhat
Guardhat utilizes a real-time situational awareness system that features technologies such as connectivity hardware that doesn't depend on unreliable remote servers and connections, as well as a customized real-time location system that locates personnel, assets and sensors with sub-meter location accuracy.
Guardhat alerts operators and on-site personnel to hazardous areas, nearby equipment operation and restricted zones with precision. Its IOT platform provides situational context and a better understanding of how people and assets interact, allowing users to make immediate decisions that prevent accidents, improve critical response metrics, and increase productivity.
Life by SmartCap for monitoring fatigue risk
Life by SmartCap's early warning alarms, combined with real-time monitoring, enables proactive intervention to better manage fatigue risk and eliminate microsleep on-site. Workers can choose the headwear that suits them, such as a cap, hardhat or beanie, and can then easily attach the LifeBand to the inside.
Without the need for in-cab cameras, Life ensures ongoing compliance with even the strictest of workplace privacy requirements while also making recorded data personal and private.
Related Articles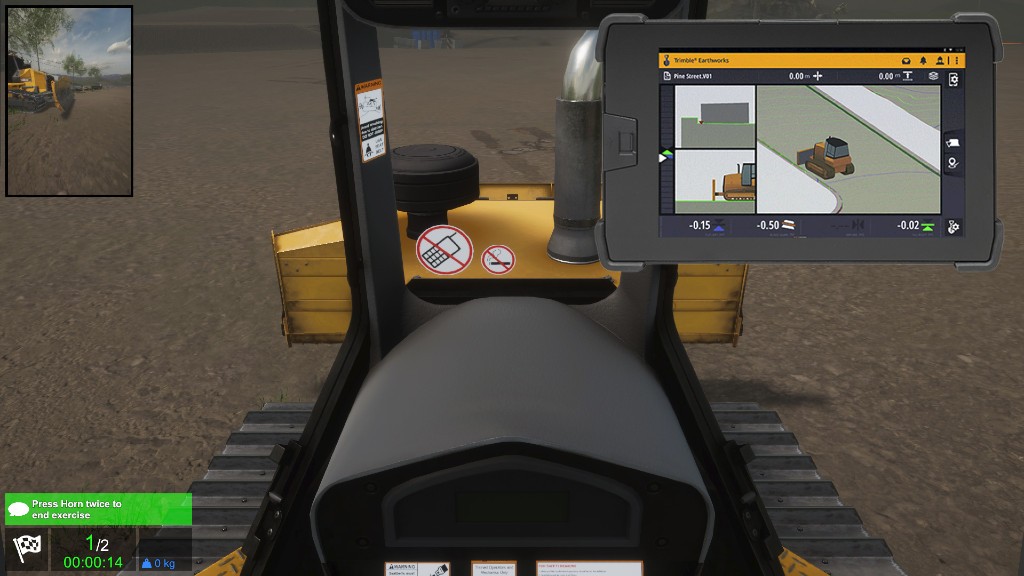 CM Labs expands Trimble software integration to dozer and motor grader training packs