Liebherr Canada enters telehandler market with biggest model, full line to follow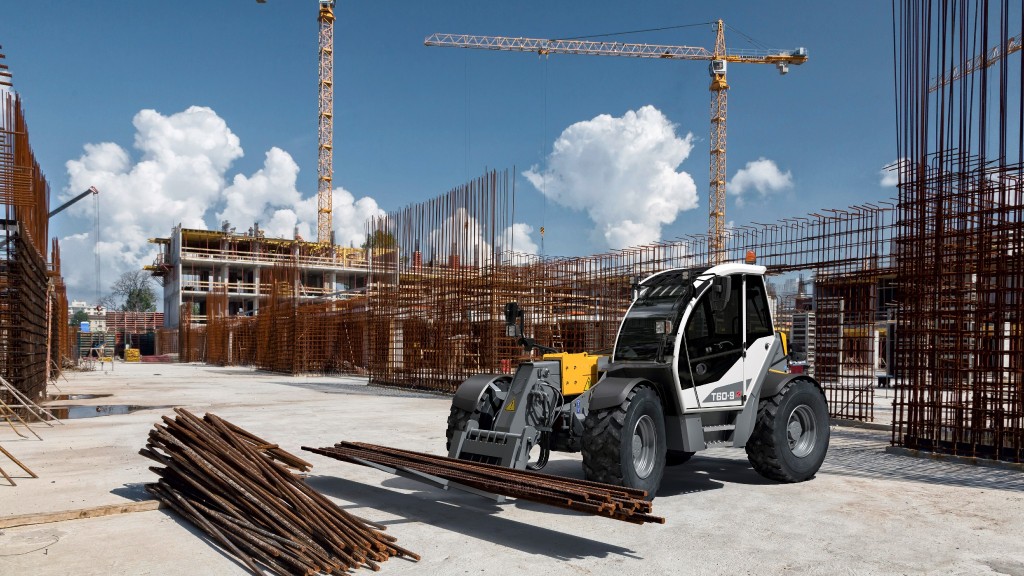 Liebherr Canada is entering the telehandler market in 2020, seeing opportunity in areas of building construction and waste management, among other applications. The biggest model in the lineup will be available this summer followed by a full product line covering the mid-to-large-capacity needs of Canadian customers.
"These machines were designed in Europe, manufactured in Telfs, Austria, and we see them playing in the medium to heavier lifting [range] with the ability to run in a number of applications," said Mark Medeiros, divisional manager for Liebherr Canada. Liebherr has been manufacturing telehandlers since 2005.
Liebherr Canada's focus will be selling the telehandler line to end markets, rather than the rental market, initially targeting building construction sites and waste management customers. On the material handling side for waste management, a telehandler is an ideal tool for feeding a shredder, Medeiros noted, and Liebherr Canada sees opportunity in this space.

Liebherr Canada is also pursuing the agriculture market; in Europe, telehandlers are commonly used for field and soil management, hay management, and carrying feed. These machines are also ideal for large-scale industry applications where handling and moving material is needed, lumber yards, and landscaping. They are even capable of performing fine grade control with a bucket for some applications, Medeiros said. Ports and treatment plants, where a smaller universal machine is required, are also ideal applications for this line.

The first machine, the T60-9s will be introduced later this summer, followed by the T46-7s, T36-7s and T33-10s with more models to come at a later date. The first two digits in the nomenclature are the metric ton designation for maximum lift and the final digit is the length or height in metres that the machine can lift.
The T60-9 nine, for example, is the largest model for the North American market. It lifts six metric tons to a height of nine metres. It is powered by a 156-hp Deutz engine and, according to Medeiros, it is one of the most popular telehandlers that Liebherr sells overseas.

"We're definitely excited about introducing a host of models and, of course, the line is continuing to grow. Our colleagues in Austria are working on additional models, and we will further tailor our products for the Canadian market," Medeiros said.
Loaded with premium features
This lineup offers comfort in the cab that's inherent to a lot of Liebherr machines, with a lot of visibility and machine info feedback, Medeiros said. The windshield extends through the ROPS over the cab so that the operator can look up through the protection grating.
These telehandlers have a large colour display for providing information and monitoring machine parameters including telescopic boom functions. The display also has the ability to signal to the operator if the machine is overloaded. It has the ability to monitor, much like a crane, Medeiros noted, and the software does not allow the machine to enter into a dangerous situation with a lift.
Liebherr's LiDAT vehicle fleet management system, which helps with optimizing efficiency by monitoring the machine's position and status, comes on these machines.
The machine, boom, and additional hydraulics for a range of attachments are controlled via multifunction joystick. Typical attachments for use with these telehandlers include large buckets and forks, as well as a Liebherr-supplied lattice boom for lifting, turning the machine into a mini crane. These machines also have the ability to tow on the jobsite.

The full Liebherr Canada telehandler lineup will include
T35-6s: 3.5 mt max lift, 6m reach
T32-7s: 3.2 mt max lift, 7m reach
T36-7s: 3.6 mt max lift, 7m reach
T41-7s: 4.1mt max lift, 7m reach
T33-10s: 3.3 mt max lift, 10m reach
T46-7s: 4.6 mt max lift, 7m reach
T55-7s: 5.5 mt max lift, 7m reach
T60-9s: 6.0 mt max lift, 9m reach
Related Articles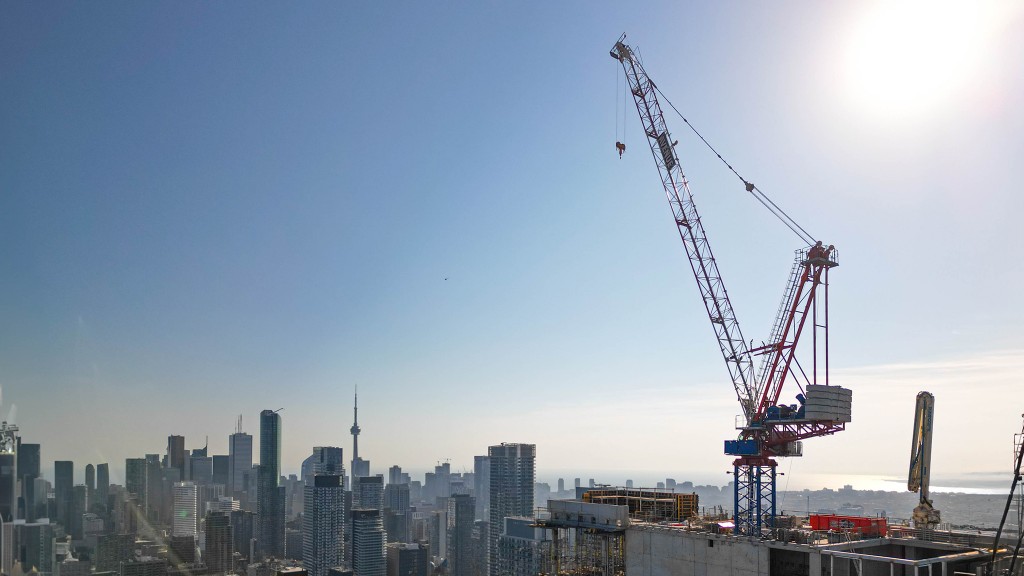 Tight squeeze in Toronto skyline is the right fit for Raimondi luffing jib crane