Renting or buying a high-capacity telehandler? Four manufacturers offer tips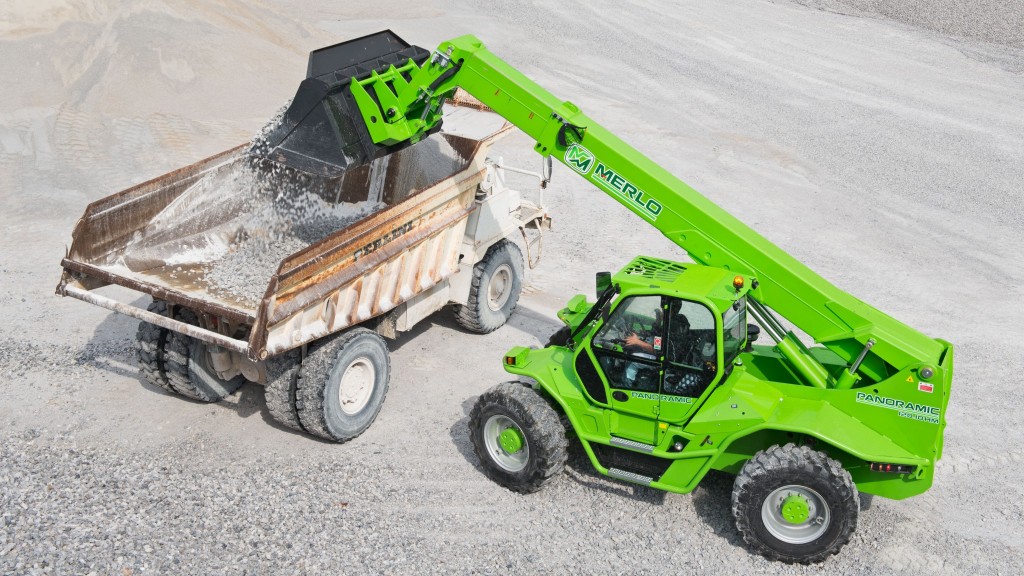 A high-capacity telehandler with 12,000 pounds lift capacity or greater is a versatile machine designed for productivity in a range of applications and industries, including carrying and lifting materials for construction, bridge work, industrial and port applications, stockpile management, mining, and the oil and gas industry. What are the most important things to consider when choosing a high-capacity telehandler for purchase or rent for your jobsite? Heavy Equipment Guide has collected tips from industry experts to help you pick the right high-capacity telehandler to meet your needs.
Josh Taylor, Genie product manager, Terex AWP
The best advice I can give a customer looking to buy a high-capacity telehandler is to understand your market. High-capacity telehandlers are more expensive to acquire than smaller machines, so the owner should be confident of the utilization potential. Rental rates also increase with capacity, so contractors have an incentive to only rent a machine as they need it.
Also, it is important to understand that a bigger machine means larger and heavier components, so this requires larger support equipment in the shop and in the field.
Michel Robert, marketing & communications director, Manulift
Look at the dimension/capacity ratio to ensure choosing the most compact unit. Needing a high capacity doesn't mean that you should have a very big unit. Also, compare the loading chart. Some will claim a huge capacity, however, when looking at the chart, you'll find out that if you extend your boom one or two feet, you'll be losing most of the capacity. Also, look at fuel consumption as it can make a big difference for your real cost of ownership.
Braden Spence, product manager, Skyjack
We see these products go to a mixture of both rental companies, and direct to contractors. Advice for all is to ensure operators are performing daily inspections and cataloging the health of the machine. This can be done either through current processes, or through innovative techniques such as Skyjack's ELEVATE telematics solution.
Another item rental companies can keep in mind is to have a wide range of attachments on hand as well. This not only ensures they're helping their customers by anticipating the many applications these machines can be used for, but also helps increase their rental rate as it opens them up for a wider variety of applications. Whether it is a niche options like the Bridge Stripper, which safely and efficiently removes falsework from underneath cast bridges, to the Hydraulic Winch or Pipe and Pole Clamp, Skyjack's ZB2044 has the tools available to make it a valuable piece of equipment on any jobsite.
John Boehme, senior product manager, JLG
With so many jobs to be done, it's important to ask the right questions when renting a telehandler for your application. There are a number of factors that need to be considered including: what is the weight of the loads to be placed, what heights those loads need to be lifted to, what reach is required, what type of material, on what surfaces the machine will be operating, how much space is available to operate the machine, is an open or enclosed cab more appropriate for this job, and are there any options that need to be considered, such as lighting.
Other factors to consider when renting telehandlers are choosing the right options that help increase the comfort, confidence and productivity of operators such as enclosed cabs, heat, air conditioning, reversing cameras and object sensing systems.
Attachments are often rented with the telehandler and are one of the main factors which contribute to its versatility. While a standard fork and carriage is by far the most popular telehandler attachment, there are many other application specific attachments available. End-users who are interested in renting telehandlers should be prepared to describe to the rental company the types of material which they intend to handle with the telehandler. The rental company can then work with their customer to determine the appropriate attachments for his or her specific jobsite applications.
More on telehandlers