World's first heavy-duty 4x4 off-road crew transport bus earns Torsus Praetorian a Red Dot Award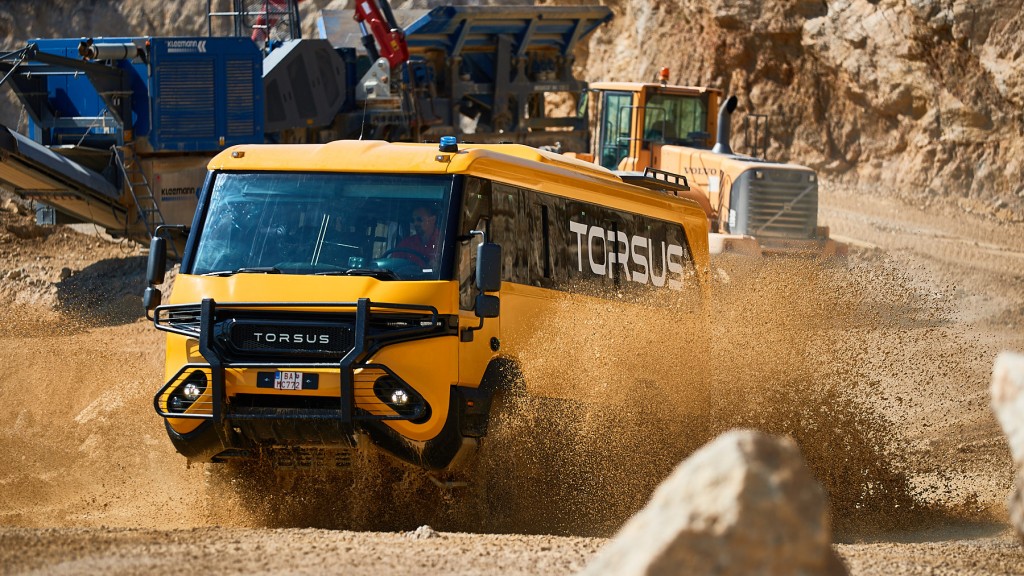 A unique off-road bus designed by European manufacturer Torsus for delivering workers to jobsites off the beaten path has earned the prestigious Red Dot Award for design.
Built on an upgraded heavy-duty chassis from MAN along with MAN-supplied engines and drivetrain, the Torsus Praetorian is the world's first heavy-duty 4x4 off-road bus, according to the manufacturer. Designed in partnership with Werkemotion, an independent award-winning transportation and industrial design studio, the Praetorian is designed to handle a variety of terrain and conditions.
"It's a privilege and an honour for us to be awarded the globally respected and admired Red Dot award, for the outstanding design of our iconic Torsus Praetorian," said Vakhtang Dzhukashvili, Torsus founder and CEO. "We are very proud to accept this award and it is testament to the skilled work of the Torsus team and our design partners at Werkemotion who, together, helped produce the world's toughest and most capable off-road bus."
The Torsus is designed to carry up to 35 people plus their gear.
The Red Dot Award has been presented for more than 60 years. An expert jury judges each of the products entered into the competition, looking at aesthetic, materials, craftsmanship, ergonomics and more before deciding on which designs rate being presented the award.