How to choose the right excavator
Buying tips to help contractors pick the machine that fits their needs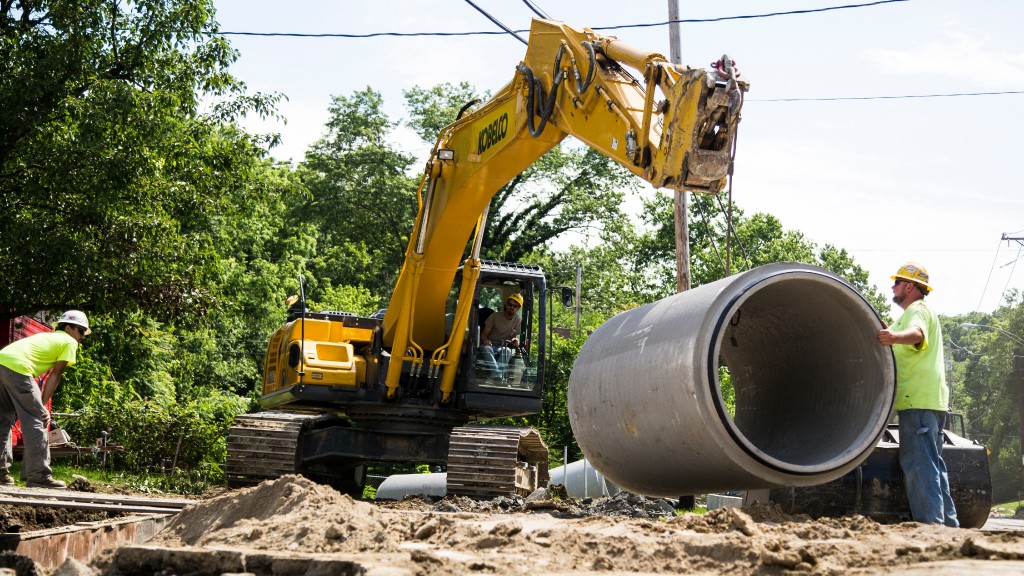 Heavy equipment contractors must know how to choose the correct excavator for their jobsite needs. Heavy Equipment Guide has collected buying tips from top hydraulic excavator experts to help answer this question for different types of excavators in the popular 20- to 50-ton range. Read on for their great ideas on how to match the best excavator to the job at hand. For those thinking about mini excavators in the under 6-ton range, check out our guide on how to choose the right mini excavator for the job.
Different types of excavators, different needs: here are key considerations to keep in mind
What level of productivity do you expect from your excavator?
With a tight labour market, a short supply of operators and increasing wages, it's important to get the most productivity possible out of your hydraulic excavator's operating hours. Look for machines that operate smoothly, are stable, and offer good quality and reliability. Keep operating efficiency in mind as well - how do the engine and hydraulics combine to provide the power you require while reducing fuel and maintenance costs. Consider the use of attachments to extend the ability for your excavator to manage multiple projects.
What do you require in terms of lifting capacity?
Dig depth is obviously important for construction equipment, but excavators are used increasingly more for lifting, craning and material handling. One thing to keep in mind is lifting capacity and reach, and the correlation of how that capacity changes the further you get away from the excavator. Excavators today are constantly being applied to more and more applications. When using buckets, lifting power means stability over the front and side of the machine at radius. Trench boxes are a heavy and challenging to position load that many excavators are called on to lift and position, requiring high lifting capacity.
Does the excavator have the required capabilities for the job?
Be aware of the capabilities of the machine you are considering. These should include the adaptability to handle many different attachments, attachment weight handling capability, and providing required hydraulic flow to those attachments. Keep in mind that some manufacturers may offer larger undercarriages to provide more stability for lifting and the ability to use larger buckets on standard excavators, all with a lower cost than buying a larger excavator.
Are there size restrictions or concerns on the job site?
Tight construction sites can be a challenge for excavators. Construction equipment with reduced tail swing or zero tail swing can be exceptional options for job sites along roadsides where standard tail swing excavators might force the closure of an additional lane of traffic, or other small urban sites where larger machines would be constrained.
What attachments will you use with your excavator?
Some excavators are only ever paired with a bucket, and they then use just that bucket for its entire life. More and more excavators are using multiple attachments for greater efficiency, especially smaller and mid-sized machines. For those machines, a quick coupler is an excellent idea - plus, if the operator wishes to easily remove a bucket and use the machine for lifting, a quick coupler makes that an easier operation. Some hydraulic excavators may offer auxiliary hydraulic systems to provide additional opportunities to handle optional attachments.
Does your excavator require a thumb for grasping material and objects?
While many excavators do not use a thumb, or clamp, on the arm, those buyers who are in businesses like site preparation may need to grasp debris for truck loading, for example, and a thumb can come in handy. The thumb can also secure objects such as pipes for easier lifting.
Do you have a need for a specialty machine such as a long reach excavator?
Long-reach excavators are designed to provide greater reach and depth to operators who need to stretch out to get the job done. The major difference between a standard excavator and long-reach excavators is the extended arm that provides additional reach, both in distance and depth, but they also often bear an added counterweight to offset the arm, as well as an extended undercarriage that brings enhanced stability to the excavator.
Weight and leverage differ from standard excavators
Long-reach excavators operate differently from conventional excavators, especially because leverage and weight are different - leverage can affect the capacity of attachments the excavator might be paired with, for example. Buckets are available in a variety of sizes, and other attachments can also be used for various tasks, such as mulching and clearing heads for vegetation management.
Benefits from excavator machine control
Long-reach hydraulic excavators benefit from machine control significantly because the bucket is often not visible from inside the machine and reaching grade correctly can be more of a challenge. These systems can scale depending on use, from basic grade control up to 3D systems.
What requirements should you take into consideration when transporting the excavator?
In this broad variety of excavator sizes, transportation of the excavator from site-to-site needs to be a consideration - it's necessary to understand the weight limits and regulations in the areas where you do the bulk of your work, as well as how large of a truck and trailer can fit in those areas. Do you already own trucks and trailers that can haul the excavator you want to add to your fleet, or will it require you to upgrade there as well? Each of these have effects on the downstream costs and management of the excavator, as well as the very practical challenges of simply getting it from site to site. Keep in mind that each spare bucket and various attachments require transportation as well.
What features do you require in your excavator's cab for operator comfort and support?
When the operator is in the cab of an excavator for hours a day, it needs to be a second home and must be designed to ensure a high level of performance every day. Consider the HVAC system - high capacity air conditioners and heaters that are efficient in hot or cold conditions are beneficial to the operator. Designs that reduce vibration and provide more ergonomics for operators reduce fatigue through the day and aid the operator in working more efficiently through the work day. There are a broad variety of cab design features available to improve operator comfort.
What technology do you want to ensure your excavator is as efficient as possible?
Technology on excavators has expanded greatly in recent years, providing owners with more opportunities to increase their heavy equipment's efficiency and uptime. Telematics, for example, provides a monitor of machine status to ensure that preventive maintenance is planned in advance before critical issues come up. Many manufacturers are now offering telematics monitoring services to help plan maintenance and respond more quickly to warnings and problems, ensuring uptime is maximized. Machine control systems are becoming more sophisticated and allowing for greater automation as well as more precision when digging to grade.
Are you considering the possibility of purchasing a hybrid excavator?
The spread of hybrid technology in hydraulic excavators is growing and becoming more popular now, as availability increases. Many buyers are definitely swayed by the opportunity to make a more environmentally friendly purchase, and as the technology has matured many concerns that had surrounded it have faded. The latest hybrid excavators are faster than the originals, offering the same power output and providing an additional bonus in the form of significant fuel savings.
What maintenance features should your new excavator offer?
Maintenance and service on a regular basis are important for any excavator to stay on the job longer and perform better. Ease of maintenance is important, especially when it comes to daily checks. Ground-level access to routine service points such as batteries, fuel filters, engine oil filters, air filters and others should be considered.
What heavy equipment manufacturer provides the best machine for your needs?
Buyers looking for the best excavator for their needs have quite a challenge ahead of them. Familiarize yourself with the many different operating controls and options that are available from different manufacturers. While there are many similarities in today's excavator product offerings, buying the correct excavator will provide your operators the ability to work more effectively and more efficiently in many applications - getting more work done while doing so at a lower cost of ownership.
Going hand-in-hand with manufacturer selection is the dealer selling and providing service for the excavator in question. Keep in mind the ongoing needs of the machine that will require support from the dealer - maintenance, repairs, warranty work, remote monitoring and more. A good relationship with your dealer is just as important to selecting the right excavator as anything else.

Who makes excavators for the North American market?
Case Construction Equipment
The Case Construction Equipment excavator lineup, which includes standard, short radius and long reach machines, is available from 29,131 to 178,575 pounds (13 to 81 metric tons).
Caterpillar
Caterpillar's excavators run the gamut, encompassing many different types of machine profiles and footprints in the 28,660 to 207,300 pound (11 to 95 mt) range.
Doosan Infracore North America
The Doosan lineup of crawler excavators are available from 32,783 to 181,000 pounds in weight (15 to 82 mt).
Hitachi Construction Machinery
Hitachi excavators have been produced for North America and elsewhere in partnership with John Deere Construction & Forestry since 2003. The company's utility, construction and production machines are available from 26,454 to 188,716 pounds (12 to 87 mt).
Hyundai Construction Equipment
With a selection of crawler excavators starting at 29,750 pounds (13 mt) and ranging up through 206,570 pounds (93 mt), Hyundai Construction Equipment has various types of excavators for buyers to consider.
JCB
The JCB lineup of hydraulic excavators, available from 31,499 to 81,992 pounds (14 to 37 mt), can be configured in ME (mass excavation), XD (extreme duty) and other setups for specific working needs.
John Deere Construction & Forestry
In the John Deere stable, buyers will find excavators from 17,952 to 188,750 pounds (8 to 85 mt).
Kobelco USA
Kobelco offers short tail, conventional and specialty excavators for numerous uses. Sizes run from 18,700 to 185,700 pounds (8 to 85 mt).
Komatsu America
Komatsu offers a broad selection of different excavators for utility, general and heavy work in weights from 28,604 to 272,600 pounds (13 to 124 mt).
Liebherr
German manufacturer Liebherr offers excavators that are available in weights from 14 to 100 mt.
Link-Belt Excavators
Link-Belt manufactures hydraulic excavators in various configurations from 29,100 to 158,300 pounds (13 to 71 mt).
Sany America
Sany offers several ranges of excavator; along with its mini excavators and compact lines, it has medium and large machines in weight classes from 51,919 to 120,152 pounds (25 to 57 mt).
Volvo Construction Equipment
With a variety of tracked and wheeled excavators in numerous configurations, Volvo Construction Equipment offers sizes between 28,880 and 209,020 pounds (13 to 95 mt).