Genie's new telescopic boom is built to meet global jobsite standards
The Genie S-60 J adheres to the United States ANSI A92, the Canadian CSA B354, the European EN280 and the Australian AS 1418.10 standards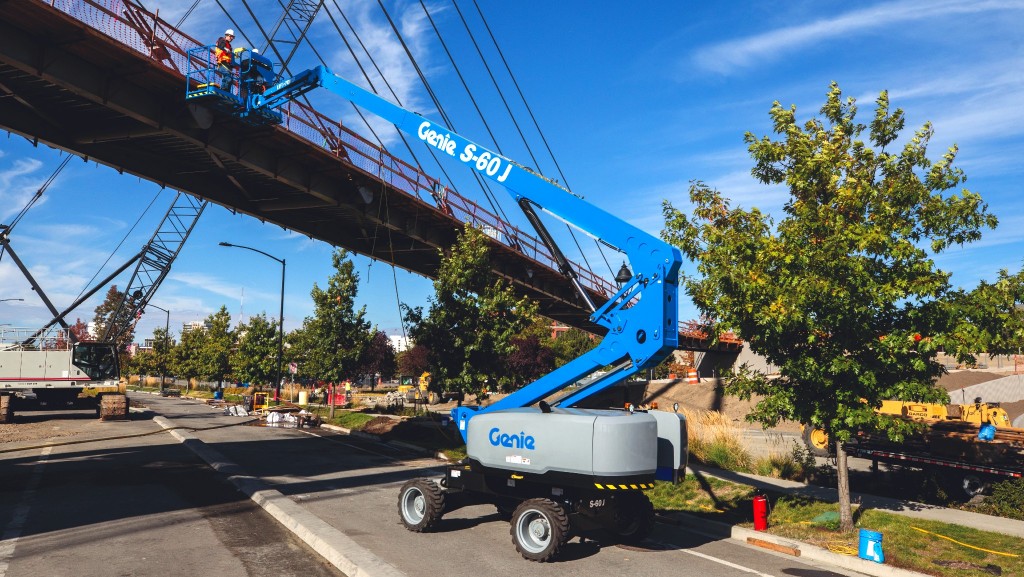 A new generation of the Genie S telescopic boom lifts is now available globally and is engineered to meet jobsite needs around the world.
Equipped with Genie digital load sense technology for accurate load weighing and zero-load field calibration, the new Genie S-60 J telescopic boom adheres to the overload guidelines in the United States ANSI A92, the Canadian CSA B354, the European EN280 and the Australian AS 1418.10 standards. Its single-envelope operation provides simple calibration and troubleshooting due to the use of simple and reliable components and sensors.
Right-sized for completing work-at-height applications, such as general construction, maintenance, inspection and painting tasks, the new Genie S-60 J telescopic boom offers the essential performance that operators need to get work done at height from a jibbed boom with a leading unrestricted platform capacity of 660 pounds (300 kilograms) with 6-foot (1.8 metres) jib, a low 16,650 pound (7,550 kilograms) operating weight and compact chassis design, a platform height of 60 feet 10 inches (18.5 metres) and horizontal reach of 40 feet 6 inches (12.3 metres) and 1 foot 10 inches (56.4 centimetres) of ground clearance to clear obstacles.
According to the company, Genie S-60 J man lifts are ideal for completing work-at-height jobs, such as:
• General construction
• Maintenance
• Inspections
• Painting
And, Genie S-65 XC work lifts are well-suited for performing heavy trades work, such as:
• Commercial and industrial construction
• Structural, electrical and plumbing
• Specialty applications
The Genie S-60 J model offers a platform height of 60 feet 10 inches (18.5 metres) and horizontal reach of 40 feet 6 inches (12.3 metres), providing access where it's needed — at the top of the boom's working envelope.
The Genie S-60 J boom comes standard with a 24-hp (17.8 kW) Kubota D1105 diesel engine (Tier 4F or Stage V compliant) and rough-terrain, foam-filled tires. This engine model offers easy operation with no advanced emissions controls, as well as simple maintenance in the shop due to the boom's rental-focused design. Offering rough-terrain performance, this new Genie J boom is a 4WD machine equipped with Genie patented active oscillating axles.
All common options and accessories for Genie booms are available for use on the new Genie S-60 J model, including:
• The Genie Lift Power 3 kW and 12 kW generator solution
• Genie Lift Tools Access Deck and Fall Arrest Bar
• Panel cradle and pipe cradle attachments
• Aircraft protection and hostile environment kits
• Positive air shutdown system
• Genie Lift Guard Platform Mesh accessories
Designed for a low total cost of ownership, the double boom, single envelope mast design on the Genie S-60 J telescopic boom also speeds up inspections, maintenance and repairs with fewer overall inspection points and wearable components, reducing costly downtime.
It is also equipped with a 25-gal (95 L), low-volume hydraulic system that saves fluids and reduces downtime time during standard hydraulic system services.
To further maximize rental companies' rROIC, the Genie S-60 J boom shares commonality in design, parts and accessories with the other Genie products in rental fleets.
Related Articles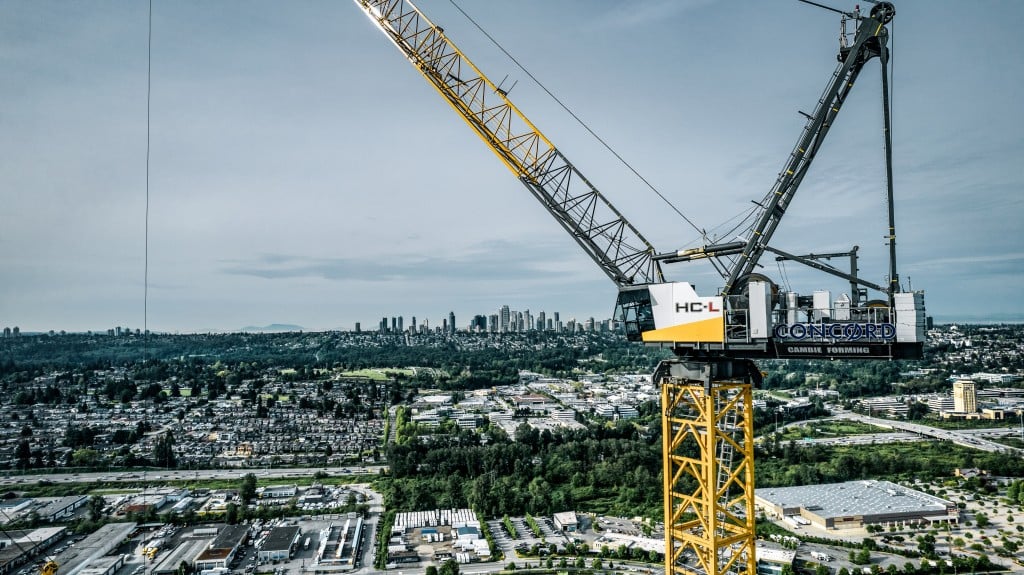 Cambie Forming to build 56-storey Burnaby residential building using newly bought Liebherr tower crane