Watch Einride remotely operate its single driver, multiple vehicle transport Pods
This new capability has the potential to transform shipping networks in terms of cost and efficiency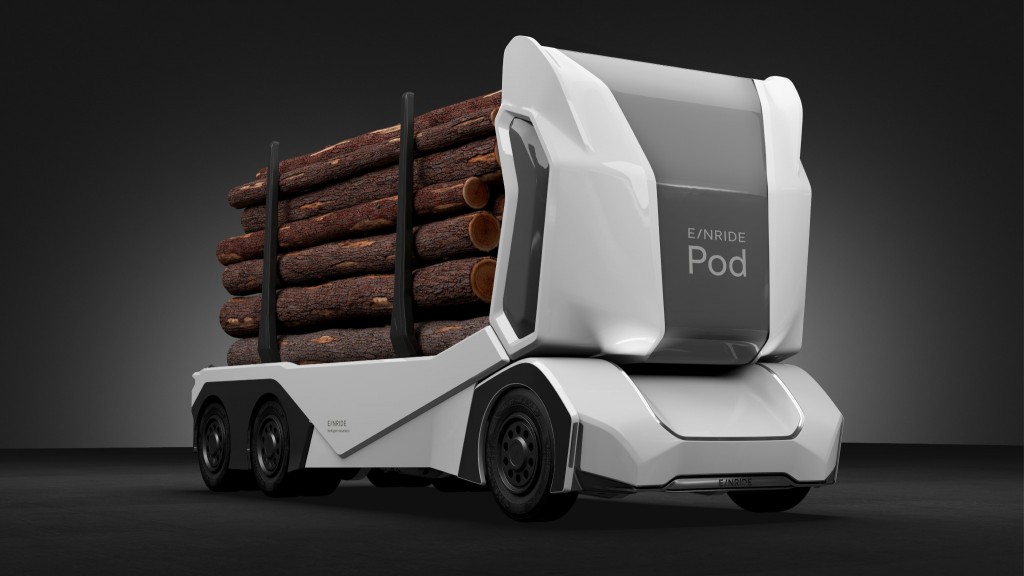 Einride is publicly showcasing its one operator to multiple vehicle capability in action at a customer site. This technology sets the precedent for a future where one remote operator can take responsibility for several self-driving Pods, monitoring them when in autonomous mode and taking active control of a vehicle for unforeseen or more complicated maneuvers, such as parking at a loading dock.
As autonomous electric transport (AET) vehicles such as the Einride Pod are introduced into a freight network, transport managers will be able to employ operators who will monitor and control fleets of driverless vehicles from a remote drive station, eventually expanding up to as many as ten per operator. This has the potential to increase the average work day for a fleet of vehicles from 8 to 24 hours with optimized charging, loading, and unloading schedules, increasing productivity up to 200 percent while reducing the hourly cost of transport by 30 percent.
Additionally, many tedious or time-consuming tasks will be a thing of the past for operators, as he or she will not have to wait for loading and unloading, refueling or recharging to oversee and operate other vehicles.

Expanding the driver-to-vehicle ratio from one-to-one to one-to-many also has the potential to exponentially improve fleet efficiency in terms of cost, time, and sustainability. Currently with Einride's Freight Mobility Platform, shippers are able to track their entire fleets in real time and optimize routes and schedules for cost and emissions reduction. The platform also provides recommendations on where to introduce low- or zero-emissions transport options into the network.
In place of long, tiresome, and potentially dangerous hours on the road, remote operators will have a more stable, safe, and regular work environment. This fundamental shift will be crucial in addressing the systematic problems in the trucking industry, such as a shortage of over 51,000 truckers and a gender split that is only 6 percent female in the U.S.