Small Dynapac roller ideal for streets, parking lots and trench work
Roller provides excellent maneuverability, even on steep slopes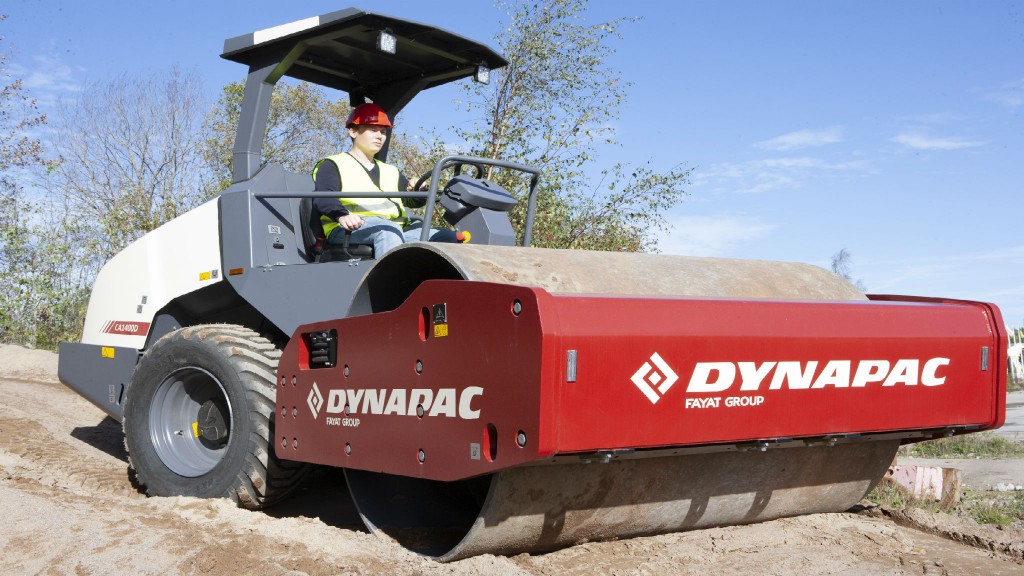 The Dynapac CA1400 soil compactor is a vibratory roller designed for compaction operations in streets, parking lots and pipe trenches.
Due to the small size and maneuverability, this roller is also suited for compaction on large building foundations and industrial construction sites as well as cramped spaces in connection with refilling work. This roller is suitable for repair work and gives good maneuverability even on very steep slopes. All types of supporting and reinforcement courses can be compacted.
The Padfoot (PD) version, equipped with pads and drum drive, is especially suitable for the compaction of silt and clay soils. The PD version can be equipped with leveling blade and the Smooth Drum (D) version with padfoot shell kit.
Two amplitudes and two speeds
Compaction width is 1676 mm (66") and static linear load 20 kg/cm (112 pli) giving the ability to compact sand and gravel down to 50 cm (20 in.). Two amplitudes, high at 1.7 mm (0.067 in.) and low at 0.8 mm (0.032"), makes the machine versatile and suited for all supporting and reinforcement courses. The PD version can compact silt and clay at a depth of 45 cm (18 in.).
Tier4 final engine with ECO as standard
Machines are equipped with Kubota Stage Tier4 final engine at 55 kW (75 hp), latest emission standard and ECO is standard. This means low fuel consumption and low CO2 emissions and a very low noise level at all times. A 12 volts outlet is located in the engine compartment to facilitate service even during night operation.
Safety first
Safety functions include a back-up alarm, battery switch, outside fire zone and interlock. As on all Dynapac equipment, the parking brake is separate from the forward and reverse lever, so the parking break is not unintentionally released. The engine hood is lockable to cover all filling points to secure operation if the machine remains parked on a jobsite overnight.
Related Articles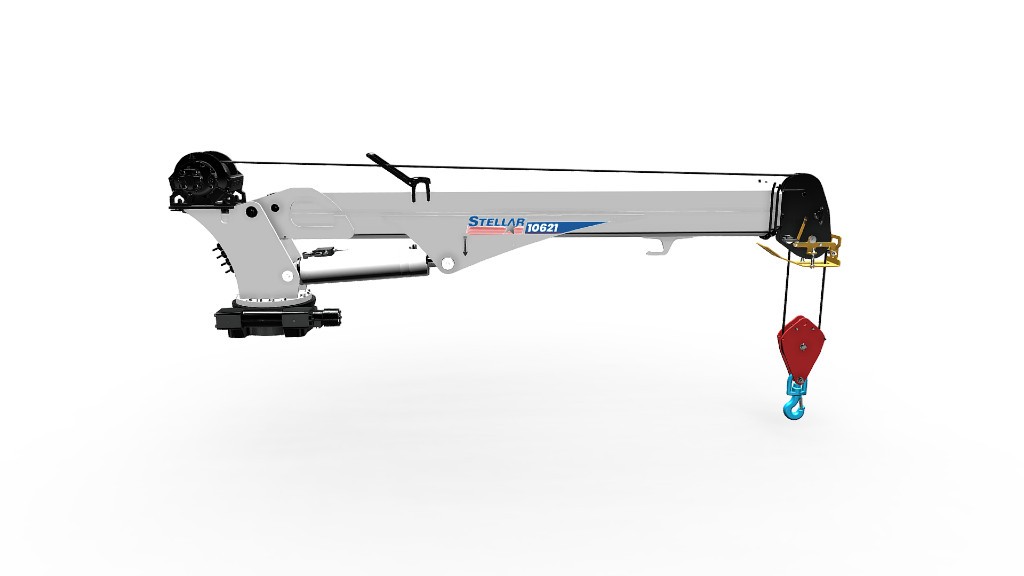 Six new Stellar telescopic service cranes feature redesigned booms and radio remote controls