Vermeer offers free telematics, expands line of horizontal directional drills
Company will offer Vermeer Standard Telematics free for three years on new industrial equipment purchases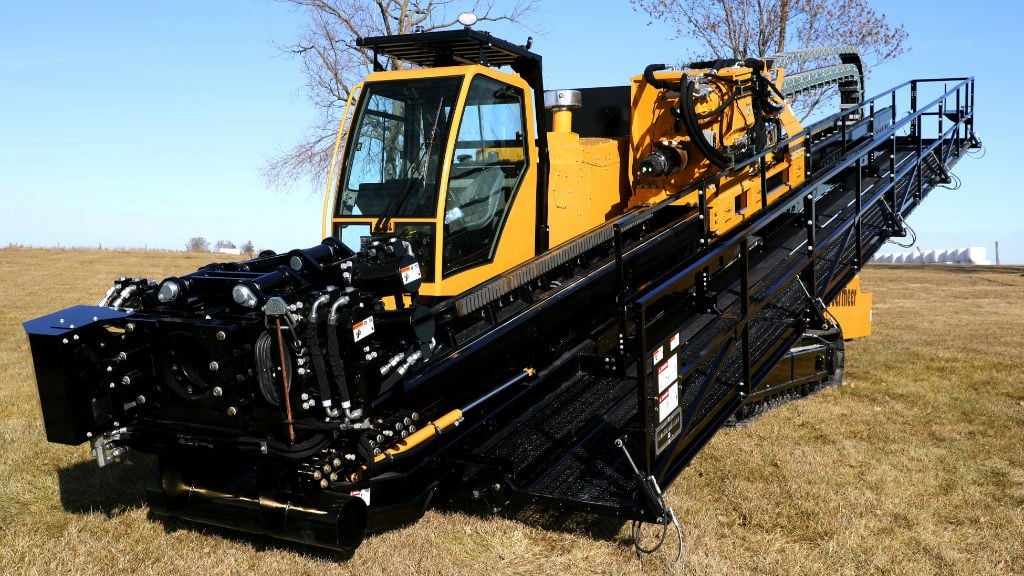 Vermeer has released the D220x500 S3 Navigator, a horizontal directional drill with the ability to be configured for large-diameter water and utility installs in urban areas, as well as challenging pipeline work.
The Vermeer D220x500 S3 delivers up to 54,000 foot pounds (39,828.2 Nm) of torque at a spindle speed of 36 revolutions per minute, 240,400 pounds (1069.4 kN) of thrust/pullback, and fluid flow rates of up to 350 gallons per minute (1324.9 L/min) if the onboard pump is selected. The D220x500 S3 is available with an onboard cab or stand-alone operator cab, and with a 20-foot to 30-foot (6.1-m to 9.1-m) rod rack. Contractors can also choose between a rod stager or full-length catwalk, as well as add an optional mud pump, crane or hydraulic scissor lift for optimum staging efficiency.
Choose the configuration
Outfitting the Vermeer D220x500 S3 with a 30-foot (9.1-m) rack gives crews the ability to use a variety of Range 2 drill pipe at various diameters and a range of 29 feet to 32 feet (8.3 m to 9.8 m) in length — an ideal setup for performing pipeline work. This rack configuration can be paired with a rod stager that holds four rods or a full-length catwalk. Also, if paired with a stand-alone pump, the D220x500 S3 can accommodate 650 gallons per minute (2460.5 L/min) of downhole drilling fluid flow.
For more mobile operations, the D220x500 S3 can be equipped with an on-board excavator-style cab that has a view of the open-top vises, as well as the rack and rod stager. Both the on-board and detached cab include the same dual multifunction joystick controls found on all Vermeer S3 horizontal directional drills.
Jobsite performance
The Vermeer D220x500 S3 is built with a 415-horsepower (310-kW) Cat C13 ACERT Tier 4 Final engine that is convenient to service. The drill runs quiet at just 81.2 dB(A).
The D220x500 S3 also features a sliding vise that helps clamp the rod connection at different positions when reaming and pulling product and includes a wireless remote for repositioning plus mounted cameras near the drive chuck, vise and rod handling areas for outstanding operator visibility.
Three free years of Vermeer Standard Telematics
Vermeer will begin offering three years of telematics service on all new Vermeer industrial equipment. The Vermeer standard telematics package includes access to operating hours, GPS location and geofencing capabilities to help contractors stay informed about the service needs of their fleet. Also, Vermeer will begin introducing new tiers of telematics packages across all of its industrial product lines that will incorporate machine performance information as well as many other data-driven metrics to help crews work more efficiently and maximize their equipment.
Vermeer equipment lines that now come with standard telematics include:
Horizontal directional drills
Pipeline trenchers
Vermeer Terrain Leveler surface excavation machines (SEM)
Additional Vermeer equipment lines will come standard with telematics over the next year.
Vermeer is also redesigning its telematics user portal to make it more user-friendly and allow contractors to export data for use with other fleet management platforms. The standard Vermeer telematics package is free for the first three years with the purchase of a machine and can be extended beyond that for the cost of the cellular service. Additional telematics packages will be introduced across all of the industrial Vermeer product lines in the future.
Related Articles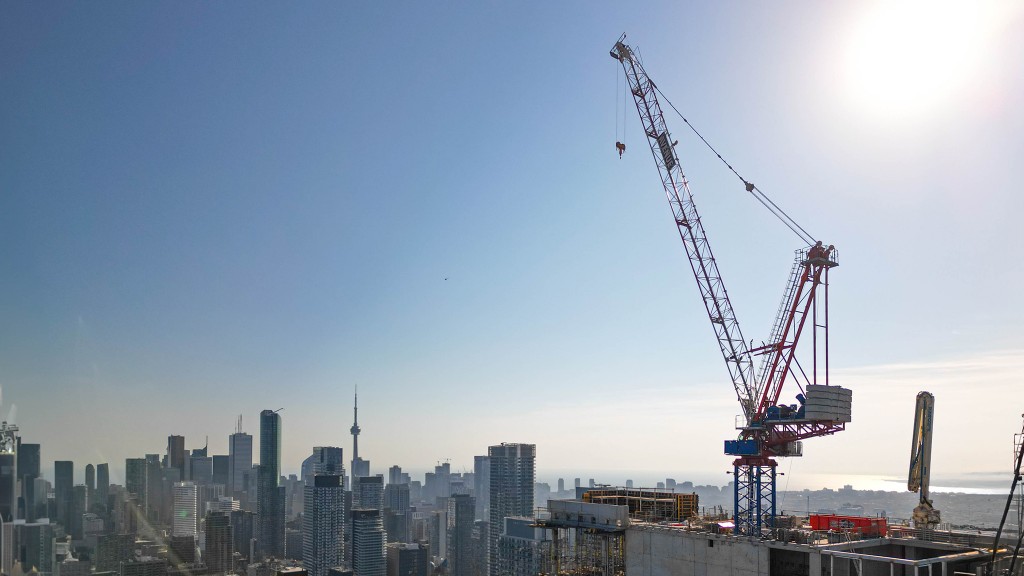 Tight squeeze in Toronto skyline is the right fit for Raimondi luffing jib crane