Dynapac and Trimble to present autonomous solutions for rollers at CONEXPO 2020
Autonomous solution is built on Trimble's control platform and utilizes Trimble's positioning technology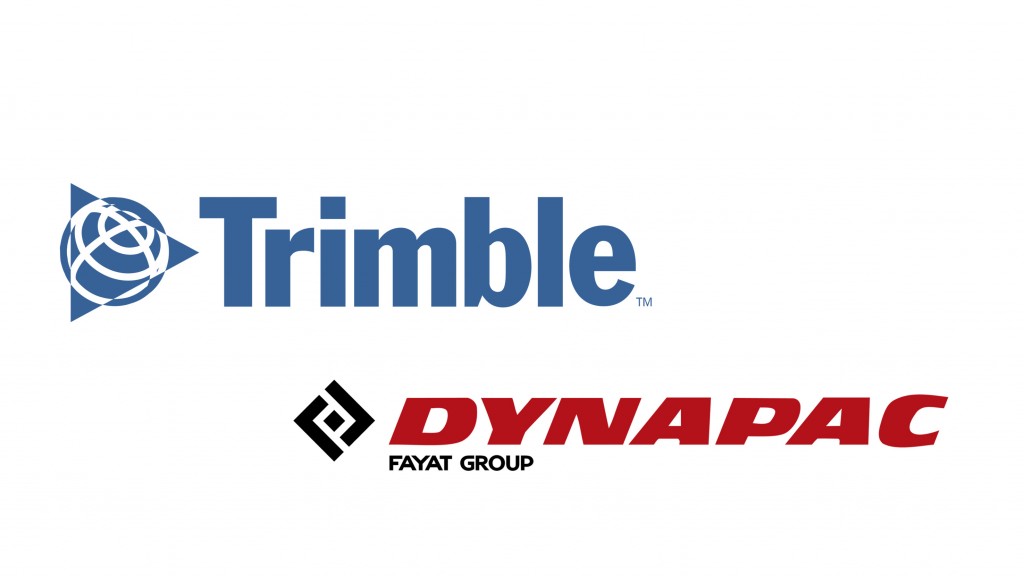 Dynapac and Trimble are partnering to develop commercial-ready autonomy functionality for Dynapac soil rollers. The first demonstration of automating the soil compaction process will be unveiled during the CONEXPO-CON/AGG 2020 show.
Dynapac's "Road to Autonomy" was launched with the introduction of SEISMIC Soil Rollers in 2019. The Dynapac exclusive SEISMIC technology takes the guesswork out of the equation for operators, regarding soil type or frequency settings. Dynapac SEISMIC monitors the soil properties and automatically adjusts the frequency of vibration for optimal compaction and energy efficiency. The Active Bouncing Control System automatically cuts off the vibration of the drum when the material reaches maximum compaction characteristics.
The next step on the "Road to Autonomy" is Automatic Steering and Speed functions on the roller. The operator/site manager can use the machine to map the boundaries of the area to be compacted. Once the machine is placed in "Autonomy" mode, the system will take over the controls for steering and speed. This technology will be shown at the Dynapac and Trimble booths during CONEXPO 2020.
By automating these functions operator skill gaps can be bridged, while consistent speed and steering improve compaction results.
The autonomous solution is built on Trimble's control platform and utilizes Trimble's positioning technology. Compaction documentation systems, such as Dyn@lyzer or Trimble CCS900 Compaction Control System, work together with Automatic Speed and Automatic Steering to provide documentation of the quality.
Related Articles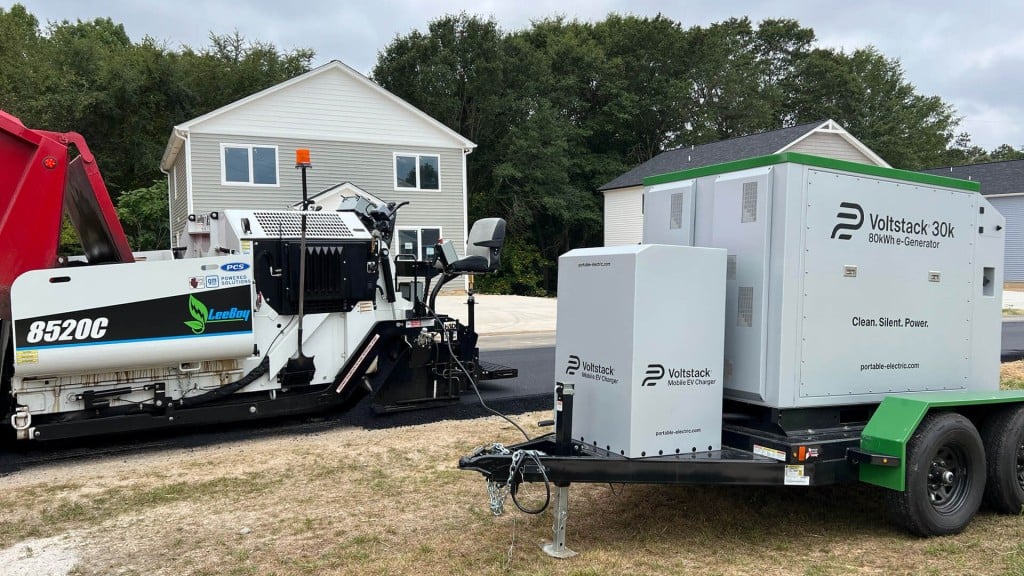 How LeeBoy and Portable Electric are advancing electrification in asphalt paving