Lincoln Electric to display generator with dual welding outlets at CONEXPO-CON/AGG
Equipment allows two or more welders to work at the same time in structural, maintenance and repair applications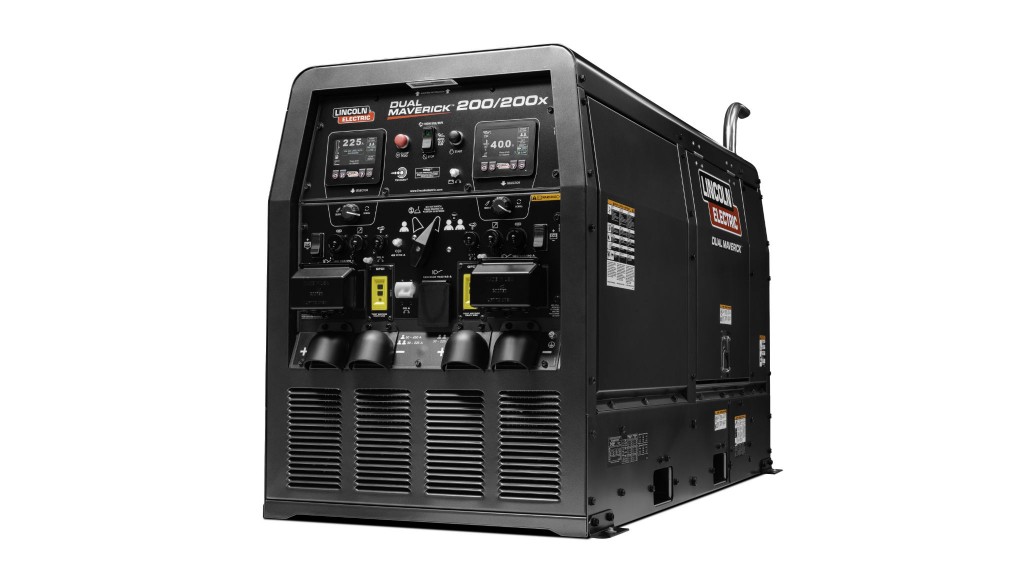 Lincoln Electric's new Dual Maverick 200/200X engine-driven welder/generator will be on display at CONEXPO-CON/AGG 2020. This multiple arc welder/generator features two welders powered by one diesel engine with dual welding outputs, allowing two or more welders to work at the same time in structural, pipeline and maintenance and repair applications.
With optimized operations for the most efficient weld, the Dual Maverick 200/200X offers minimized engine noise for a quieter experience. Welders can also achieve more fuel savings with variable engine RPM based on welding output level and auto stop/start functionality. The output remains steady even during arc stops and starts in dual mode.

Dual Maverick 200/200X includes an advanced user interface for ease of use. The intuitive interface provides easy setup, a low learning curve and increased functionality, while maintenance reminders help keep the machine running in peak performance. These advancements are utilized through two bright and clear 4.3-inch IP67 rated colour LCD screens, making them weatherproof and functional.

CrossLinc technology enabled in the Dual Maverick 200/200X offers full control of output at the arc without cumbersome and expensive control cables. This elimination can increase worker productivity by reducing trips to the power source, and promotes overall site safety by reducing jobsite clutter. The easy-to-use technology also helps improve consistency in weld quality. The product also direct connects with the Magnum PRO 250LX GT spool gun.
Lincoln Electric's CONEXPO-CON/AGG 2020 booth will show new Maverick dual operator engine driven welders and Vantage engine-driven welders. In addition, the company will be showing its Hyperfill technology that feeds two wires through one contact tip for enhanced deposition. A welding demo will also show how to hardface tools like bucket teeth to extend the life of equipment using hardfacing electrodes and wires.