Vermeer introduces line of high-capacity, truck-mounted vacuum excavators
Company to offer product line through minority ownership and distribution partnership with VXP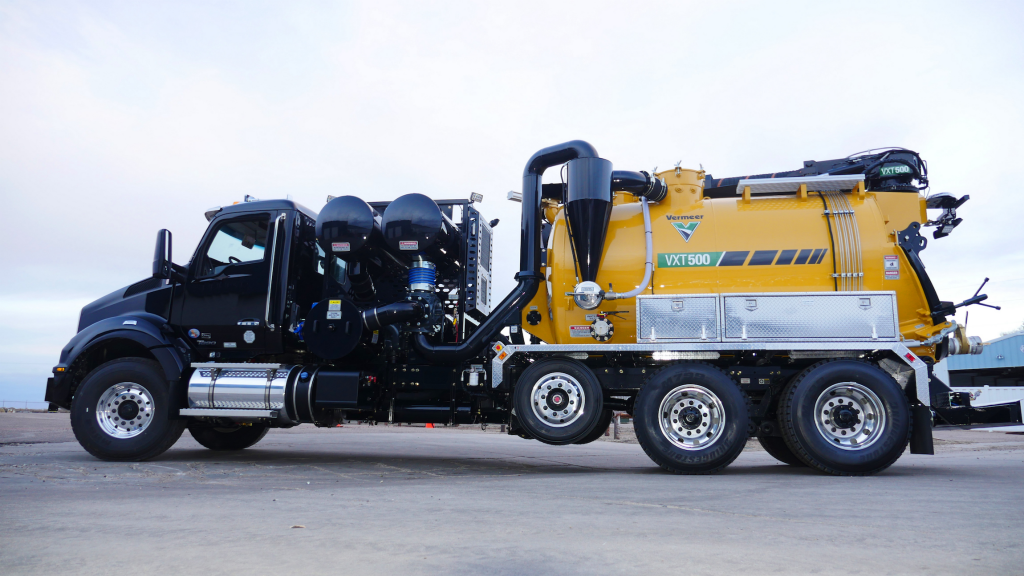 Vermeer has purchased a minority equity investment in and signed a distribution agreement with Vacuum X-Traction Products (VXP). Through the agreement, VXP will supply a series of Vermeer-branded, high-capacity, truck-mounted vacuum excavators to be sold exclusively through Vermeer industrial dealers. The first of these products, the VXT500 Vacuum Excavator, will be introduced during the 2020 WWETT Show.
The VXT500 is an eight-inch vac with an eight-yard spoil tank capacity. It is ideal for utility applications where a higher-capacity machine with a smaller footprint is desired. The VXT500 joins a family of proven VXP-manufactured vacs featuring vacuum blowers that deliver 5,000–6,400 cubic feet per minute and spoil tank capacities ranging up to 16 yards. In addition, VXP has built and will offer a vacuum excavation truck equipped with a pressurized detachable box, and a truck with an extendable long-reaching boom for specialty applications.
This new lineup and strategic partnership with VXP are the next step in Vermeer's commitment to offer a range of innovative and specialized vacuum excavation solutions across industries where soft-dig technology is in demand. Adding a high-capacity product offering means Vermeer will have one focused product team working together with its dealers to provide one of the most comprehensive lineups of vac solutions on the market.
VXP will begin supplying Vermeer machines to Vermeer dealers in mid-2020 with a focus first in North America, and later expanding into other regions of the world where large truck-mounted vacs are in high demand.
Related Articles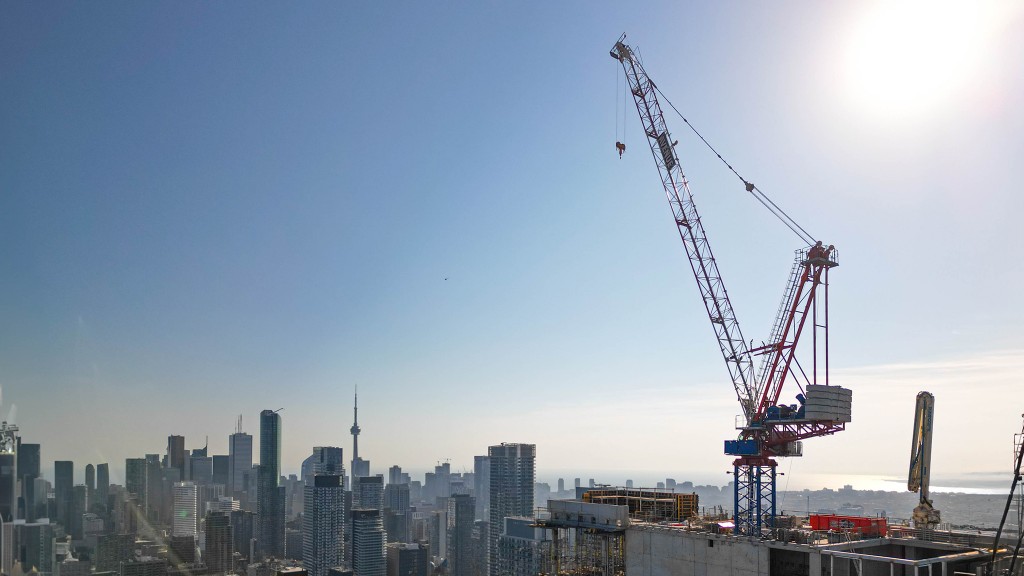 Tight squeeze in Toronto skyline is the right fit for Raimondi luffing jib crane