Snorkel focusing on rough-terrain models at World of Concrete
Equipment on display includes rough-terrain boom lifts, scissor lifts and telehandlers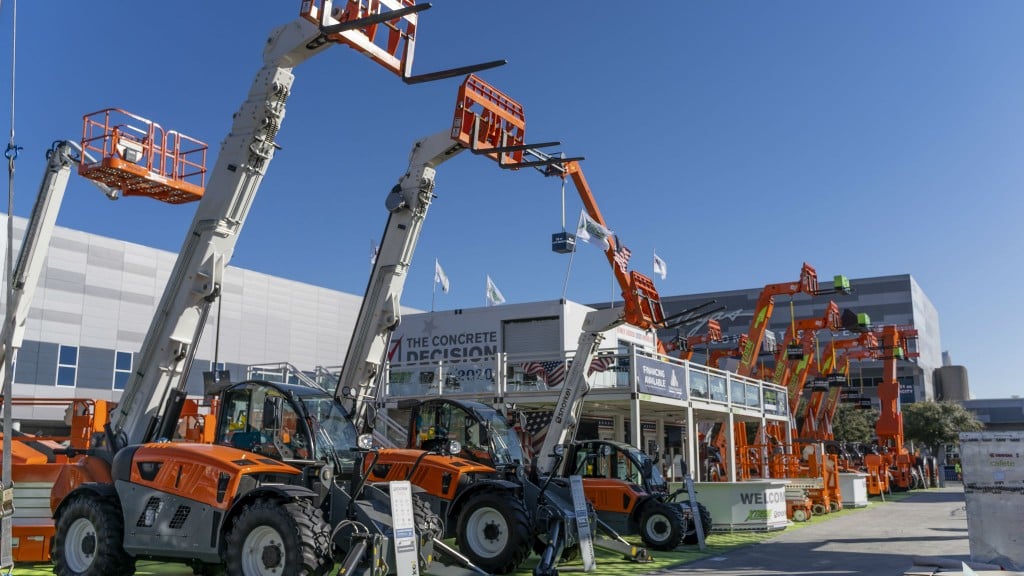 Snorkel focusing on its rough-terrain models at World of Concrete 2020, highlighting a range of lifting solutions for concrete contractors working in tough environments.
Designed to be robust and heavy-duty, Snorkel's rough-terrain lifts have a durable all-steel construction and are intended to be remanufactured. This is advantageous for contractors who purchase their lifts, rather than rent, as they can benefit from an extended working life.
Telehandlers
At World of Concrete 2020, Snorkel is showing its lineup of rough-terrain telehandlers, including the SR5719 which was introduced at the show in 2018, and the SR9244 and SR1054 which were launched at World of Concrete 2019. These telehandlers feature full-time four-wheel drive for tackling rough terrain, and are equipped with power assisted steering for ease of maneuverability around the jobsite. Delivering high levels of operator comfort, the fully enclosed cab includes an adjustable suspension seat as standard, along with heat and air conditioning and proportional joystick controls.
Scissors
Introduced to the U.S. market in 2019, the Snorkel S2755RT is an ultra-narrow compact rough-terrain scissor lift that delivers excellent four-wheel-drive performance yet can fit between buildings and in confined spaces with ease. Measuring just 4 feet 9 inches (1.45m) wide, the S2755RT can reach a working height of 33 feet 1 inch (10.1m), has a platform capacity of 660 pounds (300kg) and weighs just 6,835 pounds (3,100kg).
The Kubota diesel engine powered S2755RT is also available as a S2255RT with a working height of 27 feet 10 inches (8.5m), and both models can be equipped with Snorkel's bi-energy system that enables the lift to be operated on either the diesel engine or on zero-emission battery power. The bi-energy system is on display at World of Concrete on the 5 feet 10 inches (1.8m) wide Snorkel S3970BE, which is the largest compact rough-terrain scissor lift in the Snorkel family, reaching a working height of up to 45 feet (13.8m).
Boom lifts
Alongside rough-terrain telehandlers and scissor lifts, Snorkel is displaying examples from its rough-terrain boom lift families. Representing telescopic booms will be the Snorkel 460SJ, which features a traction manifold that delivers oil to all four wheels at all times, providing constant 4-wheel drive. It can also tackle gradients of up to 50 percent, and features an oscillating axle as standard. Powered by a Deutz 2.9L 49hp Tier 4 Final diesel engine, the 460SJ can reach a working height of 52 feet (16.0m), a forward reach of up to 42 feet (12.8m) and can lift a platform capacity of up to 600 pounds (272kg).
The Snorkel AB60J articulated boom lift is industry-proven to withstand all types of jobsite conditions and deliver a long working life. Featuring a single riser boom design and a 6 feet jib boom with a 75-degree working arc, the AB60J is highly maneuverable yet designed to be simple to operate and maintain. Equipped with powerful four-wheel drive, foam-filled lug tires and a Kubota V2403 65hp diesel engine, the AB60J can reach a working height of up to 65 feet 9 inches (20.11m) and lift a platform capacity of up to 500 pounds (227kg).
Related Articles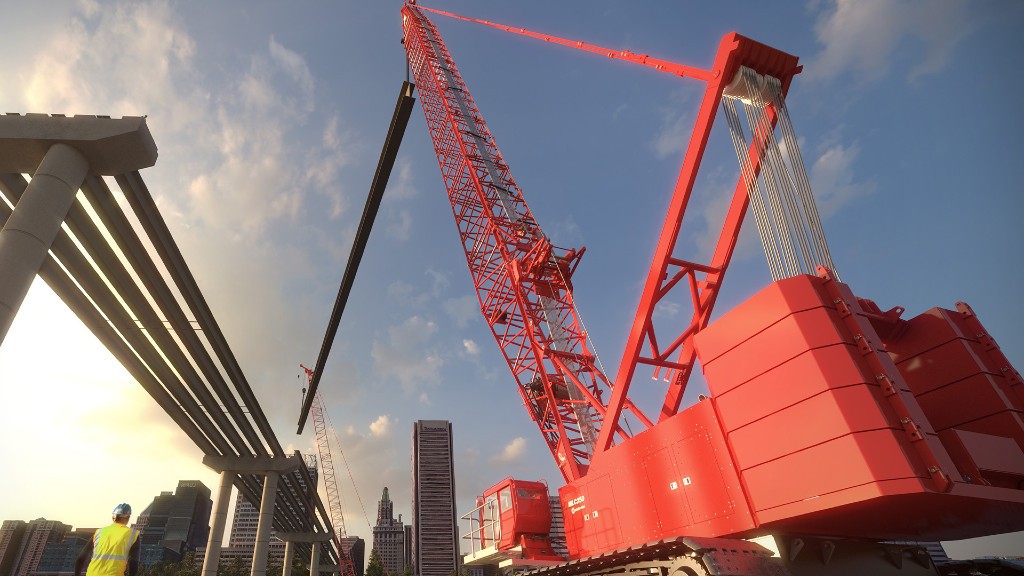 (VIDEO) Manitowoc lattice boom crawler crane updates feature open-loop hydraulics and increased serviceability