Bobcat displaying new compact loaders and compact excavators at World of Concrete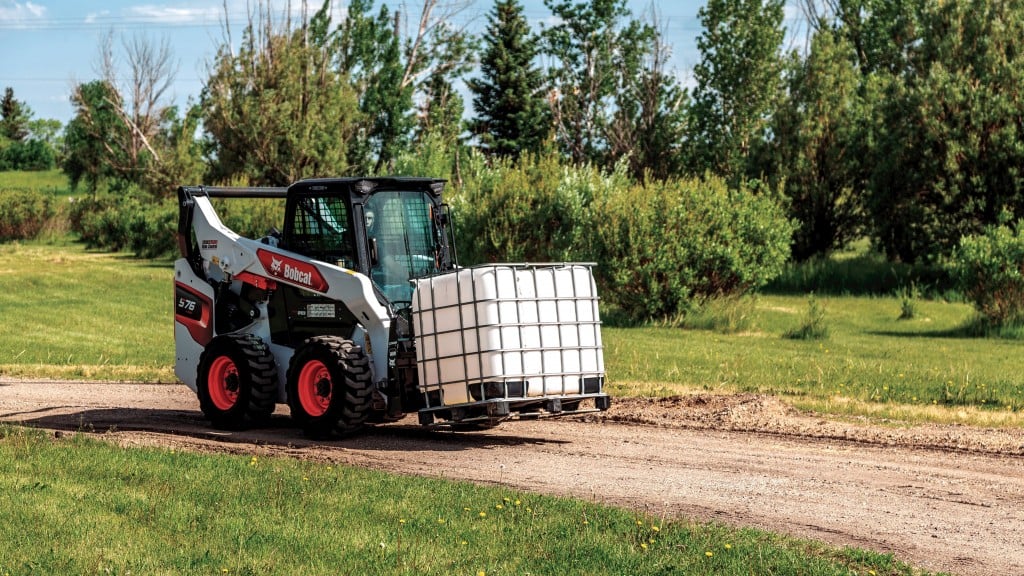 More than 60,000 industry professionals from around the world will have the opportunity to see the new R-Series compact loaders and R2-Series compact excavators from Bobcat Company for the first time during World of Concrete.
R-Series compact loaders
Bobcat R-Series loaders offer significant updates in both form and function. Designed to tackle both everyday work and tough jobs, Bobcat says that these next generation loaders have been redesigned inside and outside to be the most powerful, durable loaders built by the company. The first R-Series loaders will include the Bobcat T76 compact track loader and the S76 skid-steer loader.
The optional clear-side enclosure and mesh-free windows allows operators to easily see to the sides of the machine and maneuver confidently. Plus, R-Series loaders come standard with LED lights for far-reaching visibility in low-light situations. Operators can also upgrade to optional premium LED lights which wrap around the cab's upper corners.
A 5-Link torsion suspension undercarriage is an available option. It dramatically reduces stress and vibration from the undercarriage, making operation more comfortable.
The new cab design is a one-piece, sealed and pressurized design offering a new level of comfort and improved service access. The near-seamless interior repels dust and dirt in the cab, helps isolate engine and hydraulic noise, and enhances the efficiency of optional heating and air conditioning. The entire cab rotates out of the way to provide improved service access.
R-Series loaders have a redesigned cooling system. The fan size is increased by approximately 50 percent, which achieves more cooling at a slower rotation.
In addition, a new cast-steel Bob-Tach attachment mounting system provides a stronger connection point with more metal where it's really needed and fewer welds overall. Openings allow dirt and debris to pass through for less buildup.
The new loaders feature an inline engine design and a durable direct-drive system that offer high performance in a compact machine profile.
Redesigned lift arms with cast steel sections offer increased lifting capability while enabling a slimmer profile arm.
R2-Series excavators
The first R2-Series excavators to launch are the E42 and E50 excavators. R2-Series excavators feature a more efficient engine that delivers the performance operators need while reducing and simplifying routine maintenance. The redesigned Bobcat engine improves cold-weather operation and includes a variety of features that make maintenance and service more convenient.
The improved low-effort joysticks respond easily to operator input, enabling longer operation with less fatigue. The new hydraulic control valve offers improved metering, finite movement and controllability for level grading, plus fast cycle times.
An optional clamp diverter valve has been added for enhanced hydraulic clamp functionality and improved ability to run other attachments without disconnecting the clamp. Auxiliary hydraulics are easier to reach and attach, thanks to a new location on the excavator arm. A standard integrated lift eye will give operators a convenient method for handling objects or moving them in and out of the trench.
A depth check accessory kit is optional. Operators can use this kit to minimize over- and under-digging. These excavators are designed to accept all depth check system components.
Related Articles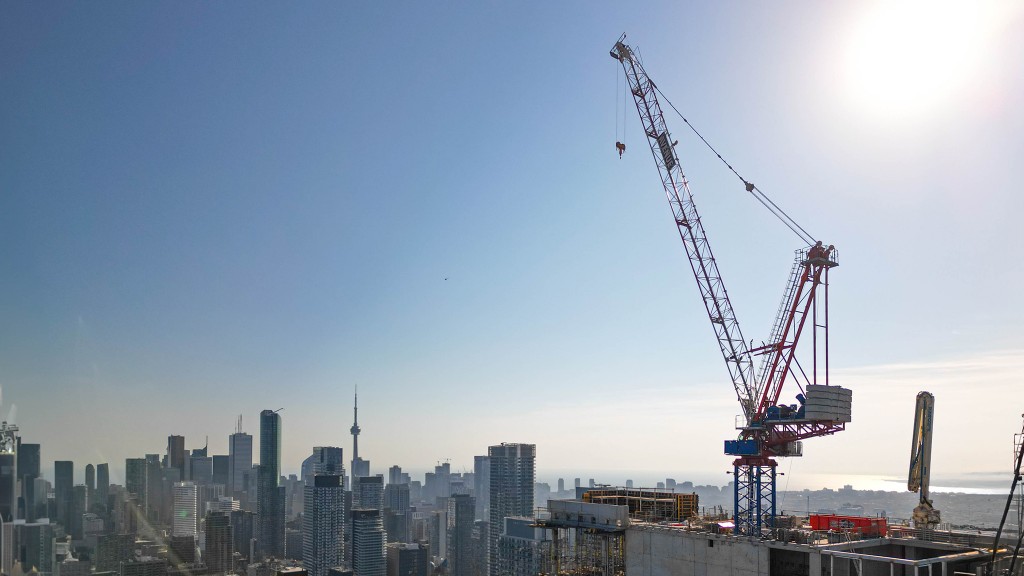 Tight squeeze in Toronto skyline is the right fit for Raimondi luffing jib crane