Hy-Brid Lifts' LeakGuard containment solution is an alternative to messy diapers
The company will display the LeakGuard integrated system in addition to new lifts at The Rental Show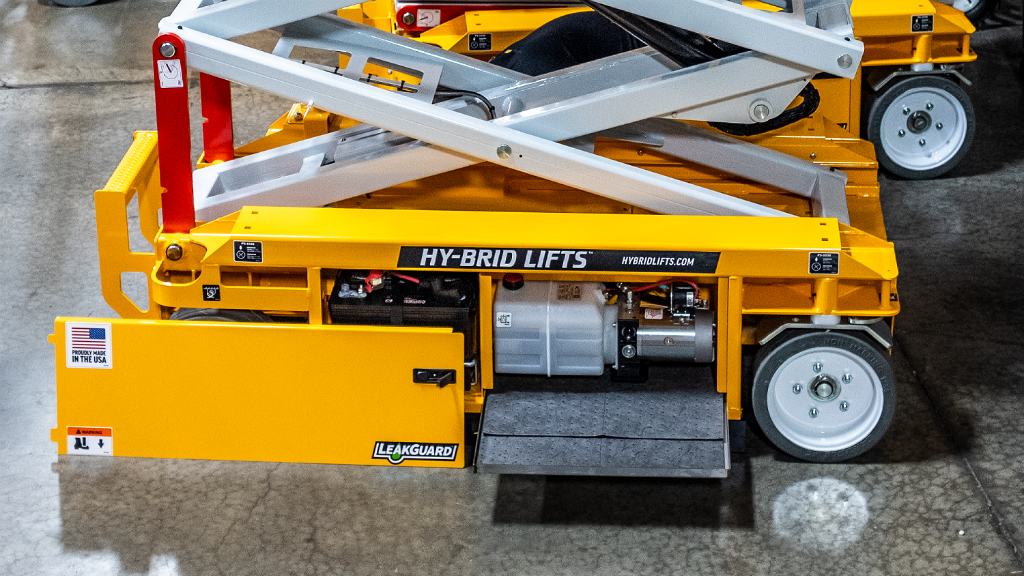 Hy-Brid Lifts will highlight their newly introduced LeakGuard integrated system for surface protection and their new series of lifts at the ARA Show. LeakGuard presents users with an alternative to inconvenient and messy containment methods, including commonly used diapers, providing 110 percent hydraulic fluid containment. The innovative technology allows contractors to access more jobs with strict environmental and spillage regulations that require a leak prevention system. The single-tray system offers a more convenient option than competitive models' three or four tray designs.
Hy-Brid Lifts are electrically driven and steered which means only elevation uses hydraulics. This reduces the number of hydraulic connection points, which greatly minimizes the risk of any hydraulic leakage. While spills or leaks are highly unlikely, LeakGuard will give users peace of mind knowing their flooring is completely protected from hydraulic fluid spillage. Alternative methods like diapers require extra steps of being cut to size and attached to the lift, reducing productivity. Diapers are also prone to ripping when the lift's pothole bars are deployed. Once ripped, the diaper needs to be replaced to keep the surfaces protected from leaks. The LeakGuard system offers a much simpler solution to achieve the same result.
The system consists of a stainless-steel tray and disposable pads. The tray sits under the hydraulic pump in the base of the lift and extends under the scissor stack. The tray can be accessed by opening the cover on the pump side. The system is easy to check for leaks, and in the unlikely event of a leak, the pad changeout process is simple and doesn't take much time. Unlike competitive models that require three or four trays to be emptied, the LeakGuard system contains all fluid in one place, which saves time and prevents messy spills. Additionally, if the lift cylinder leaks, the hydraulic fluid will drip onto a tapered cover under the scissors which captures the oil.
All Pro Series lifts are manufactured LeakGuard ready, including the all-new 19-foot PS-1930. To make the lift LeakGuard equipped, the pan and pads can be purchased with the lift or added in the future without the need for modifications. Hy-Brid Lifts will also offer packs of replacement pads for customers to purchase in the future.
Related Articles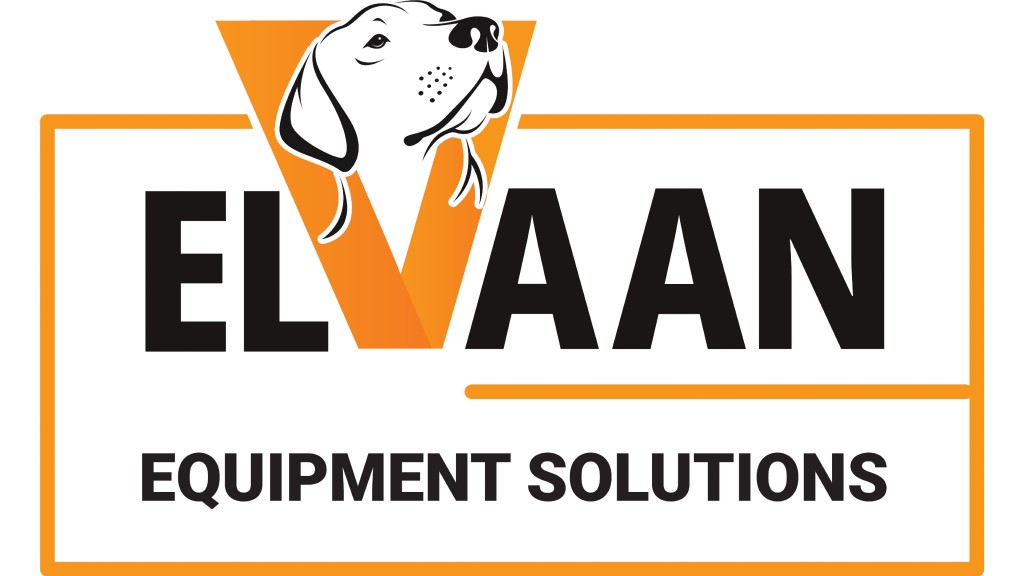 Elvaan Equipment Solutions appoints Mark Mitchell as vice president