Gradall to display Vacall AllExcavate hydro excavator at CONEXPO-CON/AGG 2020
The AllExcavate's process disturbs less terrain than conventional excavation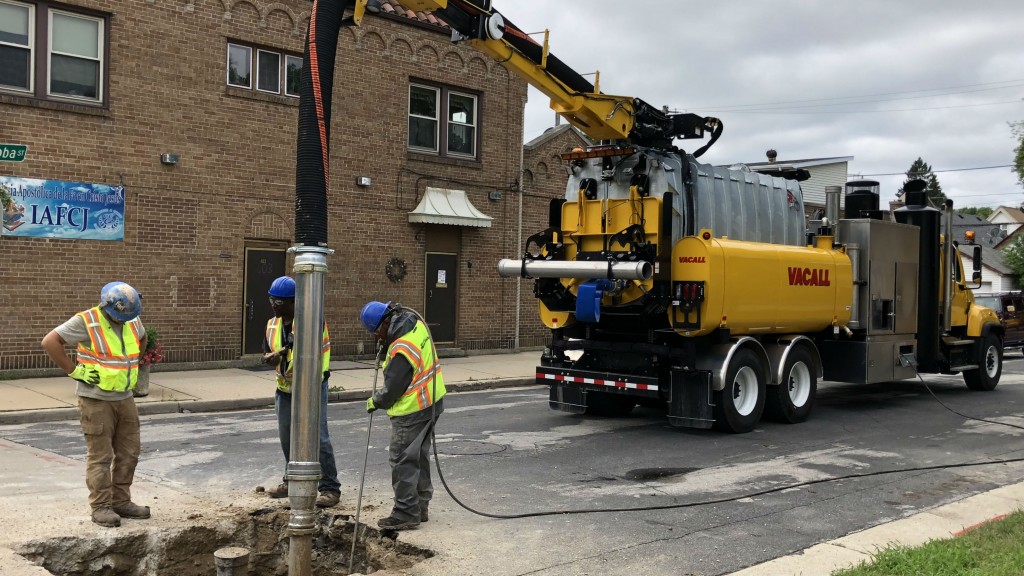 Ideal for excavating soil, rocks and clay around utility lines and foundations, the AllExcavate also uses high-pressure jetting action up to 24.5 gpm with up to 3,000 psi to loosen material. Then, the vacuum forces (up to 27 inches HG and 5,800 CFM) suction the material and water slurry into a debris tank.
The process disturbs less terrain than conventional excavation while it exposes underground water and sewer lines, creates piling holes and slot trenches, and cleans frac tanks and other machinery on oil and gas exploration sites.
The multi-stage vacuum filtration system has a simplified design to reduce maintenance, extend performance and increase working life. As material is deposited into the debris body, air continues to move through a dual cyclone separator where more material particles and moisture are removed. The filtered air then passes through the blower, silencer and the exhaust.
AllExcavate models also benefit from the Vacall "Green That Works" package that includes a variety of no-extra-cost advantages that can save fuel, build efficiency and extend the working life of the hydro excavator. The package includes AllSmartFlow intelligent controls, an innovative CAN bus control system located inside a protective cabinet the allows operators to make more precise adjustments in boom movement.
The "Green That Works" package also includes single-engine operation, reducing fuel consumption and release of harmful emissions as well as routine maintenance.
A programmable colour LCD display provides detailed information about engine performance, water flow, water pressure and vacuum functions. A fully proportional pendant, either wired or using wireless capability, provides for productive control away from the chassis while providing the operator with a clear view of the work area.
Vacall offers a step-in compartment on the AllExcavate to provide operators with warmth and protection from inclement weather. The standard heated compartment is roomy, with enough space for an operator to change out of wet and muddy boots and clothing. The compartment also has floor drainage, racks to hang dry clothing and another rack to store the high-pressure hand gun and extensions. Along with new LED lighting, the cold weather package includes extra insulation, heated cabinets for the hose reel and water pumps, and boilers that can heat water for more effective hydro excavation in frozen ground.