Making the cut: how to select and when to use a drum cutter
A Q&A with Rich Elliott, Epiroc Product Manager – Hydraulic Attachments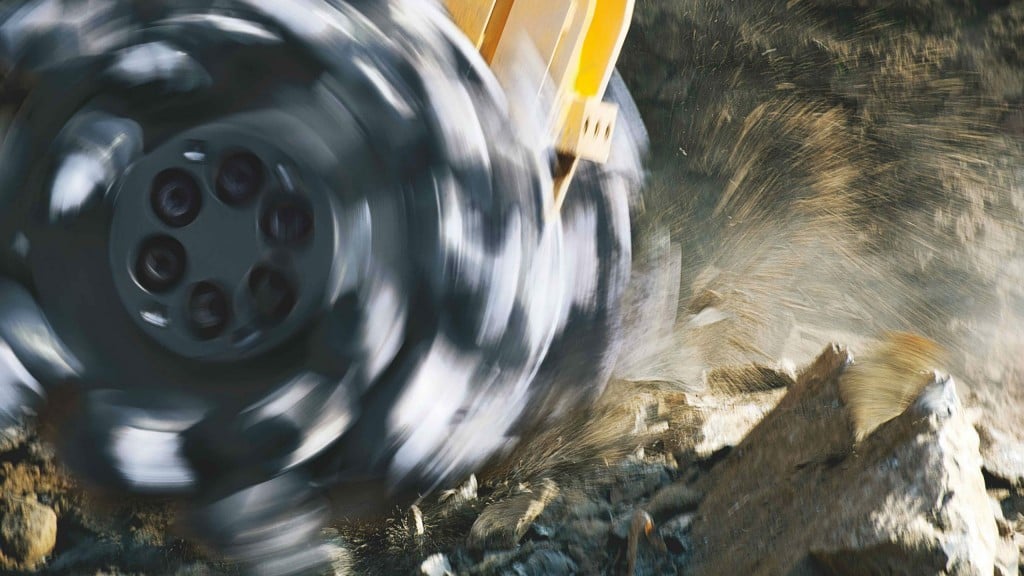 Kaitlyn Till: Tell us about drum cutters, a lesser known attachment. What are the advantages and what can it do that other similar attachments can't?
Rich Elliott: A drum cutter is a hydraulic attachment on which drums equipped with numerous picks spin around at up to 110 revolutions per minute to cut rock, concrete or frozen ground. The picks that perform the cutting job are wear-resistant, exchangeable teeth. They are designed for maximum efficiency to help contractors increase productivity and lower costs. In addition, the attachments can be equipped with an optional dust suppression system to help maximize safety and to help achieve silica dust regulations.
KT: What are some key applications for drum cutters?
RE: Drum cutters are ideal for rock or concrete wall and surface profiling, trenching, frozen soil excavation, soil mixing, soft rock excavation in quarries, as well as utility work, demolition, and dredging. Including a large variety of cutting heads for various applications, drum cutters allow for precise and accurate work even in difficult conditions, including frozen ground and underground scaling. Drum cutters can also be used underwater without modification at depths of up to 30 metres. They feature rigid and wear-resistant gear housing to ensure a smooth cutting action while providing maximum cutting power to penetrate the rock. Cutter heads on the axial drum cutter models can be replaced by auger for soft-rock drilling. Epiroc offers a line of more than 30 drum cutter models including auger drive units, axial drum cutters and transverse drum cutters.
KT: When should a drum cutter be used as opposed to other attachments or tools?
RE: Drum cutters are a great option for contractors looking to remove precise layers of asphalt, concrete, rock or frozen ground in tunnels and trenches. A central fixing system allows the drum cutter to rotate 360 degrees without having to be disconnected from the excavator. With low vibration and quiet operation, drum cutters can also work in sensitive areas. The attachment can help contractors save on material costs because they don't need to remove all of the materials, but rather just the damaged or worn surface. In some applications the spoils from the material being cut by the drum cutter can be used as backfill or elsewhere on the jobsite.
KT: What's the best way to correctly select a drum cutter for a carrier?
RE: Contractors should match a drum cutter to their carrier's size and job requirements. If the carrier cannot provide sufficient hydraulic power, the attachments won't perform efficiently or deliver top performance. Epiroc drum cutters are designed for carriers from 1,300 to 275,000 pounds (0.6 - 125 tons). The best way for contractors to determine which size of drum cutter they need for their carrier is to speak with a dealer or manufacturer's representative.
KT: What are the maintenance needs of a drum cutter?
RE: Drum cutters require very minimal maintenance. The picks need to be inspected periodically during operation and when worn out they need to be replaced immediately. The gear oil needs to be changed every 1,000 hours or yearly. Following the required maintenance intervals will help to ensure a long productive life of the drum cutters and wear items.
Antraquip drum cutters
Antraquip transverse and axial rock drum cutters are for a range of applications in the construction, mining, tunneling and energy industries. They are suitable for material with uniaxial compressive strength ranging from 500 to 25,000 psi.
Powerful high-torque hydraulic motors.
Robust cutting drums to ensure maximum production and prolonged life.
Customizable drums to accommodate performance.
Durable spur gears and housing.
MB Crusher cutting head
The MB-R500 grinds particularly resistant and tough materials, such as fragmented rocks. But it can also work on soft materials, such as asphalt, and perform the excavation with extreme precision.
For excavators 3-12 tons; skid steers and backhoe loaders 3-8 tons.
Minimal vibration and noise make it ideal for urban environments.
Drum can be replaced on-site in less than an hour.
Cutter body rotation kit allows the operator to rotate the cutter directly from the cab.
Cutting depth adjustment kit makes grinding edges and leveling possible.
Drum cover kit reduces dust and allows the cutter to carry out jobs in enclosed spaces.
Can be equipped with a temperature reduction kit.
Alpine rockwheels
Alpine's line of cutting units easily handle applications such as demolition, trenching, foundation work, profiling and smoothing, tunneling, and mining.
Effortlessly crush concrete including steel reinforcement.
Lower vibration minimizes machine wear and environmental impact.
Ideal for noise-sensitive locations.
Produces reusable crushed material (gravel-sized).
Rugged steel structure with Hardox reinforcements.
Can be used for removal of material in layers.
Faster than hammers on similar materials.
No case drain line required.
Mounted spray nozzle ensures dust-free work.
Operates effectively underwater without modifications.
Epiroc drum cutter
The powerful Epiroc drum cutter range is ideal for rock or concrete wall and surface profiling, trenching, frozen soil excavation, soft rock excavation in quarries, as well as utility work, demolition, trenching and dredging.
Designed for carriers from 1,300 to 275,000 pounds (0.6 tons - 125 tons).
Low noise and vibration levels.
Rotates 360 degrees with a central fixing bolt for easy positioning.
Can be equipped with an optional dust suppression system.
Uses robust spur gears for optimum energy transmission and reliability.
Simex TF cutter heads
Simex TF cutter heads are ideal for trenching, profiling and resurfacing rock and cement walls, tunneling, quarrying, demolition, dredging and finishing operations.
Offer high torque and high performance.
Milled material is discharged from the trench without getting stuck in the frame.
Easily mounted on excavators.
Feature replaceable anti-wear plates.
Cutter head can be rotated 90 degrees.
Filter on feed line prevents impurities from entering the motor.
Gaskets fitted on drums seal against dust.
Shaft transmits motion only and bears no load.
This article originally appeared in the January 2020 issue of Heavy Equipment Guide. Check out the digital edition here.
Related Articles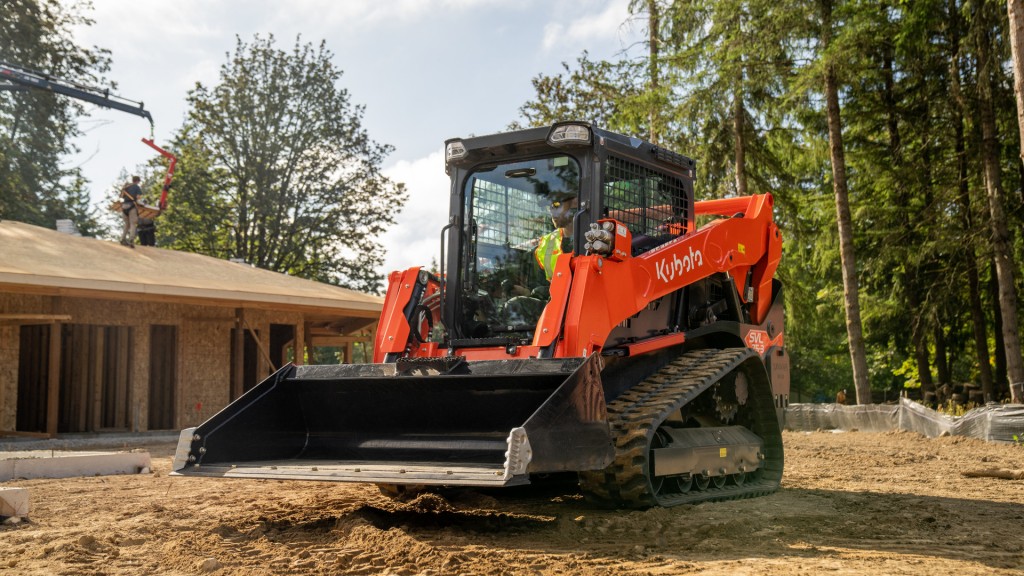 New hydraulic system and added technology updates for Kubota compact track loader