5 tips to keep your truck fleet running through Canada's chilly winter months
Because you can't put a sweater on a dump truck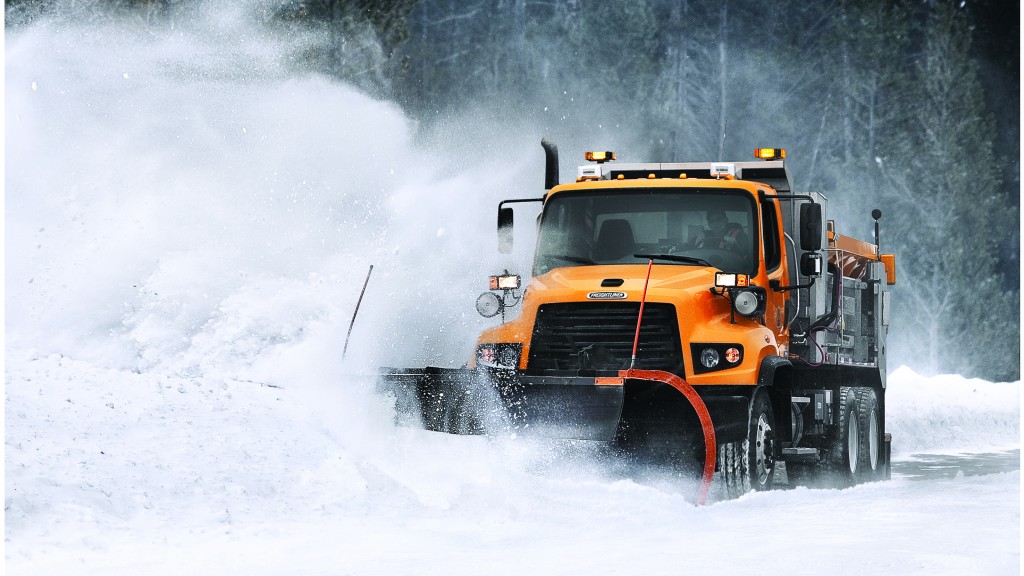 We all know what Canadian winters can be like – cold, snowy, icy and generally unpleasant. Most Canadians know how to deal with that weather: we dig out the sweaters and heavy coats, and work through it.
But for those Canadians who rely on their truck fleets for their livelihood, there are a few more steps to take when preparing for the winter; after all, it's hard to put a sweater on a dump truck.

Instead, it's important to take some time before the cold weather kicks in and prepare to face the winter head on. Maintaining trucks of all sizes is key to a successful winter season, extends vehicle life, and ensures that costs stay down long-term.

Sean Proulx, service manager at First Truck Centre in Edmonton, offered up some suggestions to keep in mind when planning maintenance for winter preparations.

1. Battery
"Battery condition is vital to the overall health of the vehicle and is commonly overlooked for maintenance," Proulx said. "Checking battery terminals, starter terminals and alternator terminals for tightness, dirt, corrosion or any other visual signs of damage can save you in the long run."

Proulx recommends that a simple wire brush be used to clean the battery terminals and posts. He also encouraged owners to give their batteries a "health check" – also known as load testing – to be sure that it is still in good condition. He advises that batteries should be disconnected during service to reduce the risk of arcing when cleaning or tightening terminals.

2. Block and oil pan heaters
Many locations throughout Canada experience harsh winters, and one way to keep trucks from freezing up in bitterly cold temperatures is to install block heaters. Proulx recommends that owners take a look at those block heaters to make sure they're ready for the winter.

"With a cold engine, plug in the block heater and oil pan heater (if equipped), and use a temperature gun on the heater element itself. If the temperature begins to rise you have a good working heater element. If no temperature rise is noted, it may be necessary to replace the heating element or cords," he advised.

3. Auxiliary engine heaters
Block heaters aren't the only way to warm things up on a cold winter morning. Many drivers facing extreme cold may fire up their trucks – often with difficulty – and let them idle for quite some time to get the engine (and cab) warmed up.

"This is an inefficient use of diesel fuel, and excessive idling may cause aftertreatment issues and DPF plugging," Proulx warned.

An alternative is installation of an auxiliary engine heater, and potentially a cab heater – or both. These improve the efficiency significantly.

"A diesel-operated auxiliary engine heater uses a fraction of the amount of fuel that running the engine consumes and helps to warm and circulate the coolant throughout the cooling jackets of the engine. This helps the engine start with ease and provides faster heating to the cab for the driver," Proulx explained. "The auxiliary heaters can be equipped with customizable timers that turn the auxiliary heaters on at a specified time, for a specified amount of time, meaning the driver can set it for an hour before the start of his shift."

4. Coolant
One area that owners should be considering year-round, but that is especially important as colder weather rolls in, is the condition of the engine coolant.

It's not hard to test the strength of coolant in any vehicle – testers and additive test strips can be found at dealerships and aftermarket parts stores, and are very easy to use. If coolant is ignored, the engine may suffer in the long run and have a shorter lifespan.

"It's not uncommon for temperatures near -40 degrees C in remote parts of northern Canada," Proulx noted. "During normal vehicle operation, the coolant temperature can reach upwards of 105 degrees C, and these large fluctuations in temperature can degrade the coolant properties, making coolant strength and condition integral to the health of the vehicle."

5. Engine belt condition
There are plenty of accessories that rely on engine belts being in good condition to operate, let alone the alternator and engine fan. If belts go bad, it's important to replace them as soon as possible.

"Cracking, weathered or walking belts can indicate a future belt failure. If the unit loses an engine belt, it can result in a loss of charge to the vehicle batteries, overheat due to loss of the engine fan, and a variety of other concerns," Proulx said. "A simple visual look over the belts, tensioners and pulleys is worth it."
Related Articles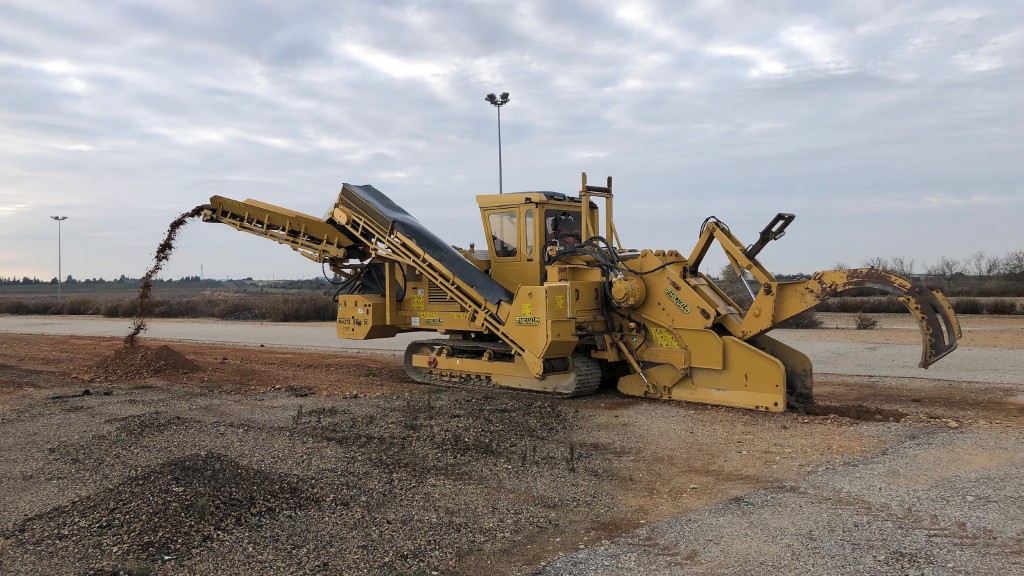 Mastenbroek to unveil its first North American utility trencher at CONEXPO-CON/AGG 2023