Briggs & Stratton introduces electrification solutions, new single-cylinder engines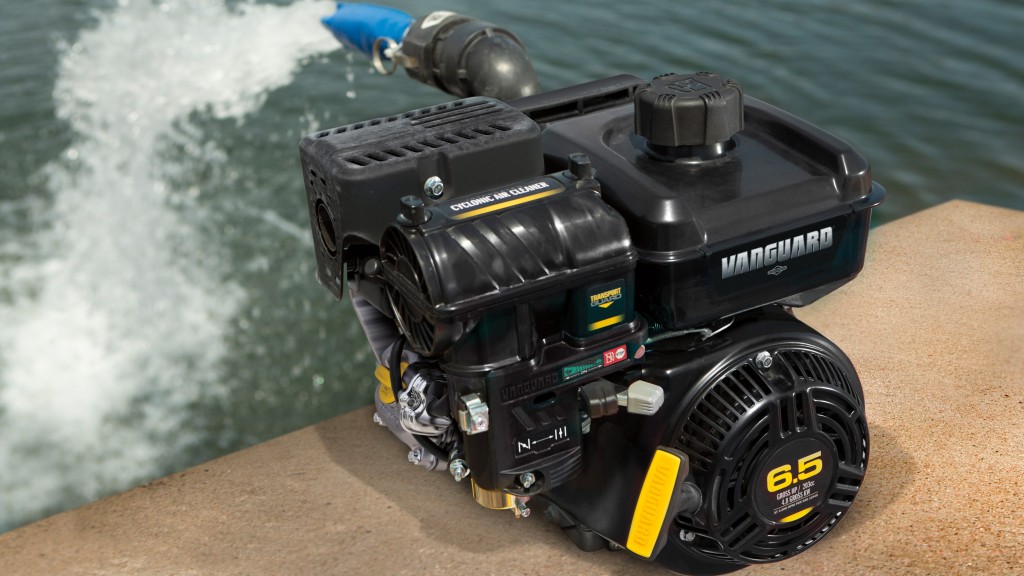 Briggs & Stratton will introduce its new Vanguard® Commercial Lithium Ion Battery pack and the Vanguard 400 and 160, the newest engines in its single-cylinder horizontal shaft engine family, at GIE+EXPO 2019 in booth #7050 and outdoor booth #6472.
"We're excited to build on our legacy as power application experts in introducing the first complete commercial battery solution to the turf market," said Chris Davison, senior marketing manager, commercial power. "Briggs & Stratton has always been at the forefront of power application technology. The Vanguard Commercial Lithium Ion Battery and new 400 and 160 single-cylinder engines are leading solutions in power innovation."
The customized Vanguard Lithium Ion Battery, Battery Management System and battery charger work seamlessly together to deliver efficient power and performance. Briggs & Stratton collaborated with ARGO® XTV, a manufacturer of extreme terrain vehicles, to apply the first Vanguard Battery solution. The resulting battery pack is the only fully integrated, complete battery solution available on the market. The flexible, easy to install batteries offer superior power and performance for the commercial turf industry.
An ARGO XTR powered by Vanguard commercial battery packs will be onsite in the outdoor booth. Show attendees will have the opportunity to be among the first to experience Vanguard battery power with live demos of the extreme-terrain unit.
Commenting on ARGO and Vanguard's long-standing relationship, Kevin Asselin, vice president of sales at ARGO said, "We were excited to collaborate during the battery development process. Attendees will have an outstanding opportunity to experience the Vanguard battery solution on an ARGO XTR."
The new Vanguard 14.0 gross hp* 400 and 5.0 gross hp* 160, the second and third offerings in the new single-cylinder, horizontal shaft family of commercial engines, will also be on display. Built from the ground up with voice of the customer research, this groundbreaking family of engines is proven to operate with significantly reduced noise** and vibration*** levels compared to Honda and offers easy starting and longer maintenance intervals.
The engine line features Vanguard innovations, including an oil management system which increases oil change intervals to 200 hours, TransportGuard®, a single ignition and fuel shutoff to prevent oil/fuel dilution during transport, and cyclonic air filtration to dramatically reduce downtime associated with air filter maintenance. Vanguard's new single-cylinder line, spanning 5.0 gross hp* to 14.0 gross hp*, is proven to outperform Honda in productivity, durability and reliability****. The 400 will be available in market November 2019, with the 160 following in Spring 2020.
Visit Vanguard at GIE+EXPO in booth #7050 and outdoor booth #6472 or visit vanguardpower.com to learn more.
Company info
Related products
Related Articles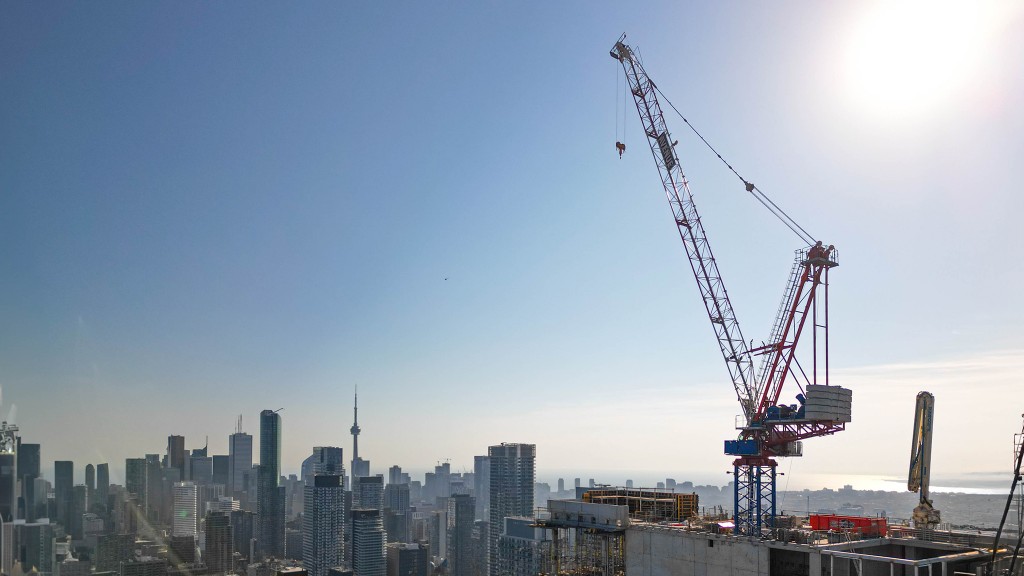 Tight squeeze in Toronto skyline is the right fit for Raimondi luffing jib crane