Prinoth specialty vehicle designed for tough jobs in extreme Antarctic conditions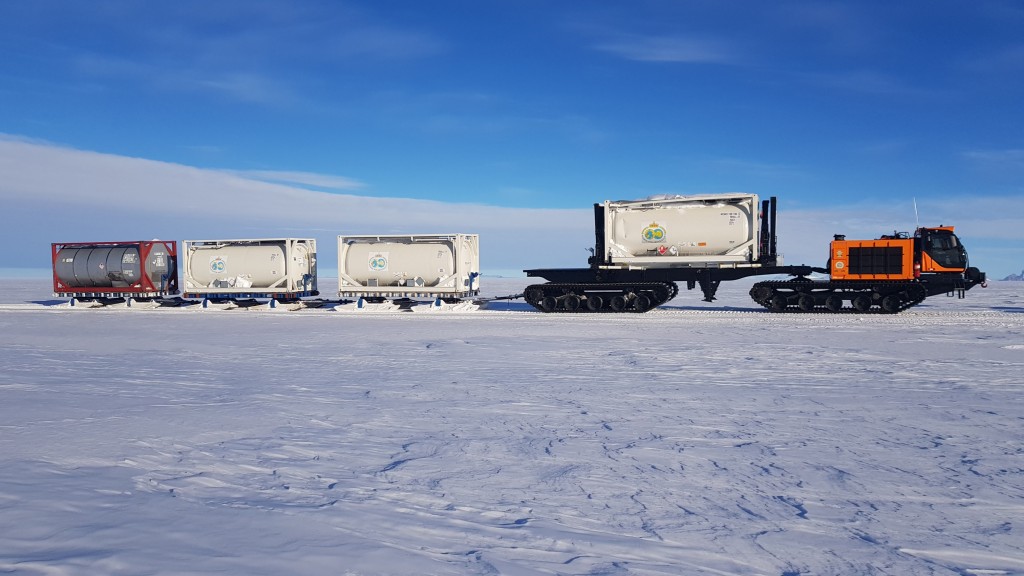 Prinoth has developed a new vehicle designed to transport very large loads with less personnel and less impact on the environment. The new transport vehicle was designed for Troll, a Norwegian research station in Antarctica. The company says that the aim of the project is to reduce overall operational costs. This is achieved through lower fuel consumption, reduced total time of transport and by minimizing the number of people dedicated to transporting fuel and goods in the Antarctic region.
With this project, Prinoth says that it is most excited to demonstrate its capacity to develop complex vehicle solutions that are ambitious, highly specialized and in some cases groundbreaking, yet keeping safety as a paramount priority. Operating in Antarctica requires extreme levels of safety precautions and Prinoth says that this project proves that the company can take on the challenges provided by the harshest environments in the world.
"This project certainly challenged our teams to push boundaries to refine our know-how and to come up with a cutting-edge machine to allow travelling in the crude climate of the Antarctic while still providing the same high levels of productivity Prinoth is renowned for," says Engineering Director Eric Steben.
The concept vehicle was validated during the 2018–2019 season and Prinoth is currently fine-tuning the vehicle to optimize its performance and comfort. The project presents several patent-pending innovations.
Prinoth engineers will travel to Antarctica at the beginning of the summer season later this fall to optimize the vehicle's performance and train the field mechanics.
Company info
Related products