Self-loading trailer from Felling valuable for any fleet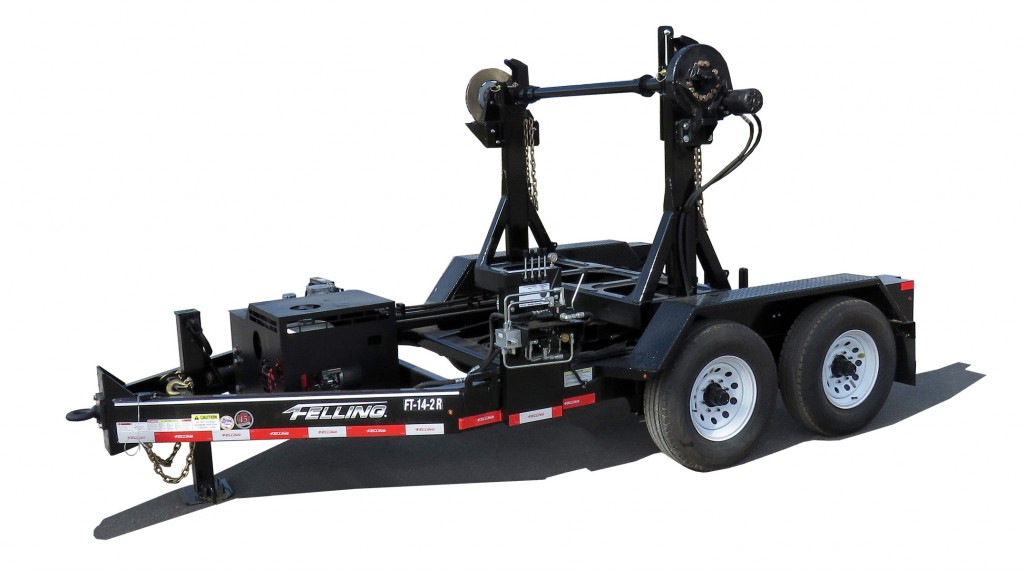 Felling Trailers, Inc.'s Self Loading Turret Reel trailer is a valuable tool for any fleet. With a 360 degree hydraulically operated rotating turret assembly, the FT-14-2 R Turret can lock into any position when the directional control valve is released. Keeping mindful of equipment, time, and operator safety the turret's self-loading feature eliminates the need to have extra equipment and operators on-site to lift and load the reel as on a fixed reel trailer.
The hydraulic payout/take-up assembly is a sealed gear driven unit. Keeping repair work to a minimum, there are no chains or sprockets to break or wear out. The drive unit is exceptionally smooth and quiet to operate, easily engages, and disengages from the reel bar. Not only does it payout and retrieve, but it also has optional hydraulic braking capabilities. Hydraulic brake tensioning eliminates the heat generated by traditional caliper and rotor. This reduces line gallop and allows for a longer tensioning duration. The generated heat is absorbed in the hydraulic oil and dissipated by the oil cooler.
The hydraulic tensioning feature can be used in overhead conductor installation and replacement. For those in the Oil & Gas industries, this feature can be used for servicing existing wells, new deployment of ESP cable, retrieval and redeployment of ESP cable for the replacement or repair of the submersible pumps as well as deployment and retrieval for capillary tube operations.
This unit comes standard with an onboard hydraulic power supply. Felling uses a Honda GX 390 gas engine with electric start and recoil backup. The power pack is equipped with a 25-gallon hydraulic reservoir with a hydraulic oil return filter and a lockable theft-resistant enclosure. The FT-14-2 R Turret is rated for 2,250-psi continuous and 2,900-psi max and provides 8 GPM.
See this model and other models that have been crafted for the Utility Industry at Felling's ICUEE Booth L175 this October 1-3rd in Louisville, KY.
Company info
Related products
Related Articles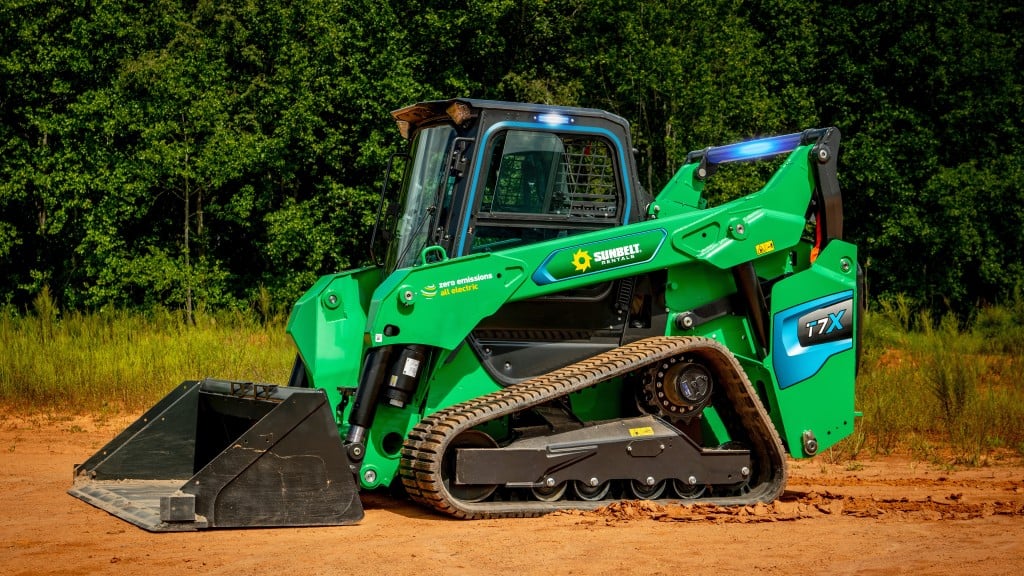 Sunbelt Rentals receives first delivery of Bobcat all-electric compact track loader