JCB's first electric mini excavator now available in North America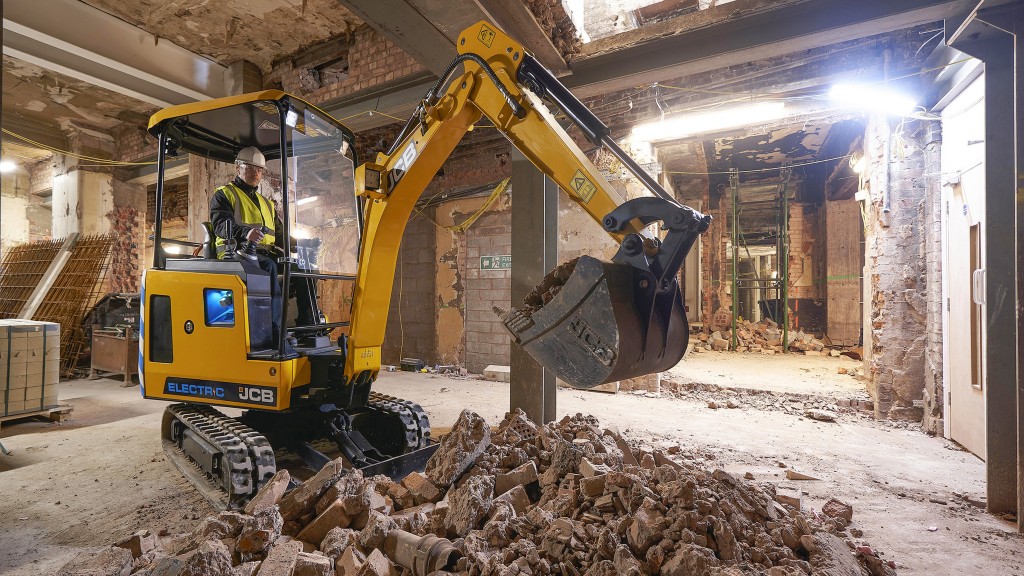 JCB's 19C-1E, the company's first fully electric mini excavator, is now available in the United States and Canada. The 2-ton (1.9-tonne) 19C-1E is ideally suited to construction and excavation applications within enclosed or urban jobsites, or noise- and emissions-sensitive environments such as hospitals and schools. It offers the same power as JCB's diesel-powered 19C excavator yet produces zero exhaust emissions and one-fifth of the noise.
"For decades, JCB has been – and will continue to be – an innovator and global leader in low-emissions, diesel-powered excavators and construction equipment," said Chris Lucas, product manager for compact excavators at JCB North America. "However, increasing urbanization, environmental sensitivity and safety awareness is driving demand for zero-emissions machines that perform as well as diesel equipment. The 19C-1E shows that JCB is again leading the way; we're merging more than 70 years of experience building the world's toughest construction machines with the latest electric technology, to build the machines today's customers need."
Powered by three lithium-ion batteries creating 313 Ah (15 kWh) of capacity, the 19C-1E can complete a typical day's work on a single charge. An optional four-battery pack increases capacity to 417 Ah (20 kWh) and delivers an additional 2 hours of continuous use. Other features include:
48-volt electric driveline generating peak power up to 27 hp (20 kW)
Bosch Rexroth load-sensing hydraulic system for excellent digging performance to a maximum dig depth of 9 feet 3 inches (2.82 metres).
On-board charger with standard, domestic 110V input for 12-hour recharging. Available 230V charging option for 8-hour recharge or fast charge option for 2-hour recharge.
Retractable undercarriage to negotiate narrow spaces and doorways.
Rugged battery pack housing to endure construction applications.
The JCB 19C-1E electric mini excavator is the first of JCB's new E-TEC range of clean technology electric products designed to deliver the same performance as comparably sized diesel machines yet output zero exhaust emissions. JCB announced in August that it had begun full-rate production of the 19C-1E and delivered the first 50 machines to customers in the U.K. and Europe.
The 19C-1E has received favorable response not just from owners concerned with noise and exhaust emissions, but also those sensitive to operating costs. JCB research indicates that electric charging costs will be 50 percent lower than fuel costs for a comparable diesel machine over a five-year ownership period. Similarly, servicing costs will be up to 70 percent lower.
Company info
Related products
Related Articles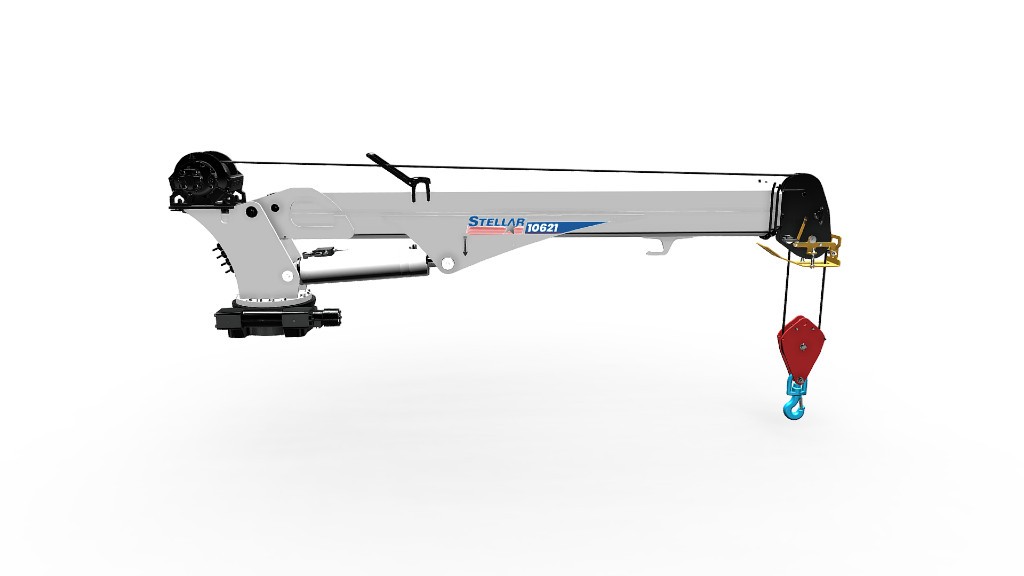 Six new Stellar telescopic service cranes feature redesigned booms and radio remote controls