Enerpac cutter line features five tool families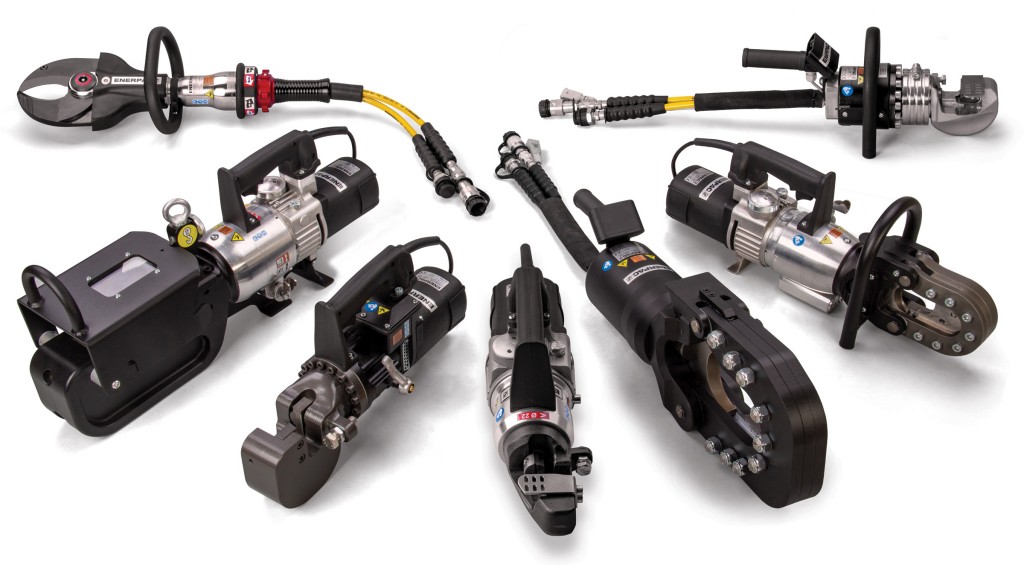 Enerpac, an international market leader in high-pressure hydraulics, announces the availability of its new extensive lineup of industrial cutters. The new line includes five families of tools designed to cut metal bar, industrial chain, wire rope and cables, metal tubes, profiles and similar materials. The new Enerpac cutters are designed to provide quick, safe and cost-effective solutions for the construction, mining, manufacturing and many other industries.
Enerpac cutters are built to handle industrial-grade materials on a daily basis. Each cutter is designed and built to last in tough working conditions for a simpler and more productive workflow.
Bar Cutters
EB-Series Bar Cutters consist of hydraulic and electric tools that quickly and easily cut through heavy-duty metal bars. Highly durable, long-lasting blades outlast angle grinders or saw blades. User safety is enhanced with the controlled cutting process that produces minimal spark and vibration risk. Typical bar cutting applications include round metal bar including up to number 14 rebar. The EB-Series Cutters are designed for applications in construction, metal fabrication, and industrial manufacturing.
Chain Cutters
ECC-Series Chain Cutters are a safe and simple solution for cutting industrial chains. The cutting process takes place behind a protective transparent shield, enhancing safety for users and bystanders. The ECC is ideal for use in chain cutting applications found in rigging, mining, oil and gas, and marine environments.
Wire and Cable Cutters
EWC-Series Wire and Cable Cutters are the quick and clean way to cut cable and wire rope. The controlled cutting process enhances operator safety and produces minimal vibration to help prevent HAVS (Hand Arm Vibration Syndrome). Often used in telecommunications, electrical installation and maintenance, power generation and transmission, and shipbuilding where demanding, high-volume applications are encountered.
Flat Bar Cutters
EFB-Series Flat Bar Cutters are able to cut high-tensile flat bar with ease in seconds. The highly durable, long-lasting blades offer increased longevity and less down time when used for commercial and residential construction, industrial manufacturing, ornamental iron work, and metal fabrication. Unlike standard bar cutters, the deep cutting head design accommodates metal bar up to 2¾" high and over half an inch thick.
Decommissioning Cutters
EDC-Series Decommissioning cutters feature a shear-style blade that makes quick cuts. The powerful jaws and large blade aperture enable use on a large variety of applications including metal tubes, cables, profiles, and similar materials.
Hydraulic Cutterheads, Pumps and Accessories
Hydraulic Cutterheads come in four different models: WHC, WHR, WCB and the STC Series. These cutterheads are ideal for use with most Enerpac pumps featuring a 3-way valve or dump valve. The Self-Contained Hydraulic Cutter features rotating heads for operator convenience, guillotine action for efficient operation and are lightweight so they can be used anywhere. Enerpac also has various pumps and accessories that complement the new cutters such as the ZE6-Series electric pump models, which provide an ideal combination of speed and power for those cutter models that require an external hydraulic pump.
Related Articles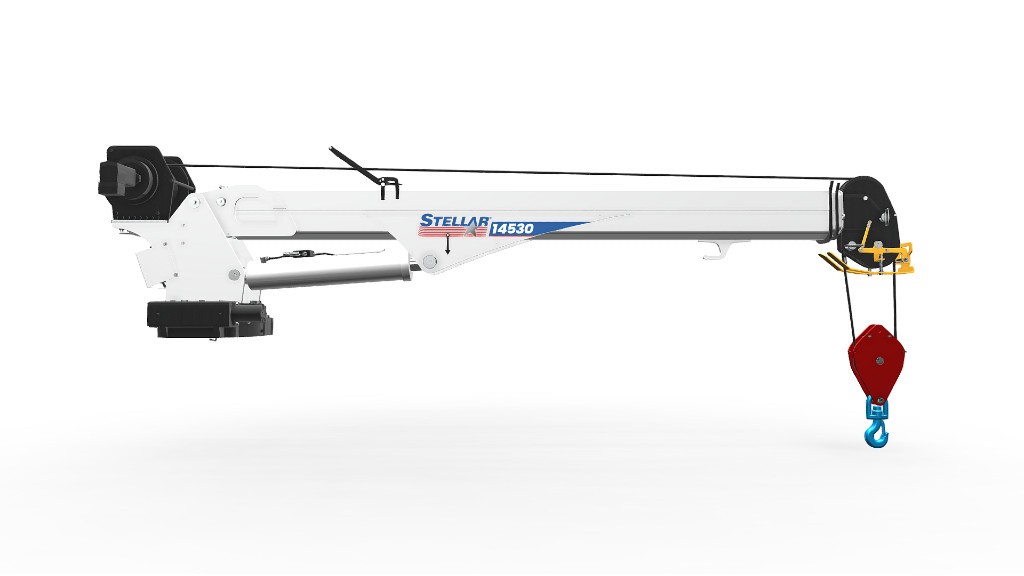 Redesigned Stellar hydraulic service crane features reduced weight, lift planning system