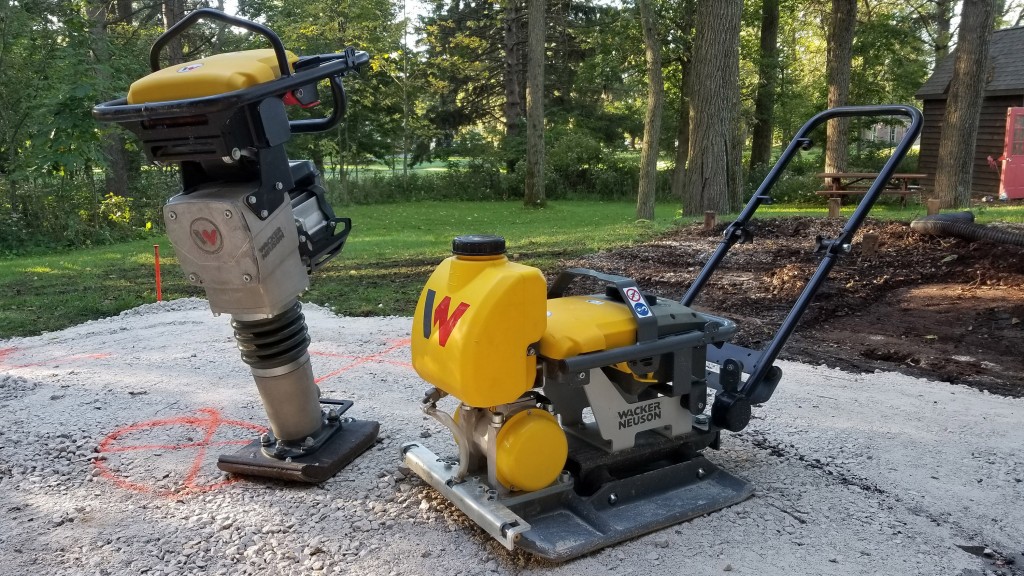 Properly done, soil compaction adds many years to the useful life of structures by increasing the foundation's strength. To compact soil in confined areas, vibratory rammers and plates are typically used. Traditionally, these machines have been powered by gasoline and diesel engines; however, due to increasingly strict environmental regulations, rammer manufacturers have been required to engineer new solutions in order to comply to the Environmental Protection Agency's standards. Wacker Neuson redesigned its own two-cycle rammer engine in order to exceed all EPA emissions regulations, but the company didn't stop there

No cords, no fumes compaction equipment
Today, continued emission regulations and operators' health and safety concerns have pushed for new developments in confined area compaction equipment. Wacker Neuson has introduced the industry's first cordless, battery-powered rammers and plates. The manufacturer's line of zero-emission compaction equipment offers a new solution for contractors and rental customers to access commercial interior construction or indoor renovation projects, or use in poorly ventilated areas including trenches and tunnels. They can be used on projects with strict emission and noise guidelines such as hospitals, schools and residential areas, or any project where a non-spillable fuel source is required.

The AS50e cordless, battery-powered rammer was the perfect solution for a plumbing company replacing sewer pipes on a school renovation project near Milwaukee, Wisconsin. Trenches were dug throughout the interior floor of the school's athletic building and sewer pipes replaced. The job specified that vibratory compaction be used on the backfill of the trenches. Due to students and staff using the building, the contractor was informed that no gasoline powered equipment could be used during working hours.

"Typically we would use a gasoline compactor on a job like this, but that wouldn't work for this sensitive application," said Ryan Fetterolf, lead operator and plumber for the job. "The cordless rammer worked just like a gas model, but emission free and performed really well for this job."

Using cutting-edge battery technology, the compactors offer a variety of advantages that are ideal for contractors and rental houses. The maintenance-free electric motor dramatically reduces service time, contributing to the low cost of ownership. The machines are extremely easy to operate. A simple, push button start is all that is needed to begin working and the charging indicator light on the battery keeps the operator informed as to the status of the charge.

Wacker Neuson developed the battery-powered compaction equipment platform as a modular concept. The battery and charger can be used on both the rammers and plates which increases flexibility and economic efficiency. Under typical working conditions, one battery charge can last a standard working day. The charge on the lithium-ion battery will last under continuous run time for about 60 minutes for the plate compactor and 30 minutes for the rammer. At first glance, this may not seem like a long time, but typical use during the compaction process is to run the machine for just a few minutes at a time. The battery can be easily be removed without tools and placed into the charger during idle times to keep the necessary charge. A common option is to have two batteries on site, so a fully charged battery is always at the ready. The battery system also provides constant power output over the entire discharge phase, providing full compaction performance from the first to last minute of work. The battery system has been designed to retain 80 percent capacity even after 1,500 charge cycles and is able to withstand tough construction site conditions. To put that into perspective, a rammer with a single battery can compact up to 9,000 linear feet of trench in a day, while a plate compactor can compact over 18,000 square feet, about 40 yards of a football field, in a day. These numbers increase dramatically when a second battery is on hand and charging while the machine is in operation.
As industry trends continue to move toward zero-emission, easy-to-operate and low-maintenance machines, rental centre operators and environmentally conscious contractors will find that cordless, battery-powered compaction equipment will become essential to their equipment fleets.

Husqvarna trench compactor
The new LP 9505 is a powerful, easy-to-operate trench compactor. Whether in steep, tight or loose soils, Husqvarna says that the LP 9505 will get the job done on time. The LP 9505's high operating weight enables efficient compaction without vibration, from the initial static passes all the way to the finish.

It features a fuel-efficient Tier 4 Final Kubota diesel engine. The articulated steering allows the compactor to turn corners without digging up the soil. The extra high and wide drum pads are optimally designed for traction to handle daily tasks in wet or dry cohesive soils.

The remote control is durable, lightweight and designed for smooth, safe maneuvering. The display also sends alerts to the operator when something needs to be checked.
Ammann articulated light tandem rollers
New light tandem rollers from Ammann feature drums that can quickly be adjusted from in-line to off-set configurations. The rollers are the ARX 36-2, the ARX 40-2, the ARX 40-2C, the ARX 45-2 and the ARX 45-2C. The in-line setting, which enables equal distribution of compaction forces, is preferred on more open jobsites. The adjustment between in-line and off-set configurations is done manually and is easy for operators to make. The articulating joint, which makes the in-line/off-set adjustment possible, is maintenance-free. These rollers have Tier 4 Final Kubota engines, have an intuitive dashboard layout, a new LED light system, and a new protective guardrail around the dashboard. The "C" versions are combination machines which have steel drums in front and pneumatic tyres in the rear. Working widths range from 1,300 to 1380 mm and weights range from 3.7 to 4.5 tonnes.
Weber MT vibratory plate compactor
The CF 2 A rounds out Weber MT's selection of forward plate models by adding a plate that is especially designed for asphalt compaction. Turning the machine into an asphalt compactor required a geometric modification of the base plate. The engineers also tweaked the grip of the guide bar until it offered the best possible handling for its users. Operating weight is 82 kg (180 pounds), working width is 45 cm (18 inches), centrifugal force is 15 kN (3,372 pounds) and the engine is a Honda GX 160 4-stroke gasoline engine.

Bomag gas engine reversible plate compactor
Featuring a 11.7-hp (8.7-kW) Honda GX 390 gas engine, the new Bomag BPR 60/65 reversible plate compactor offers uncompromising compaction performance on soil and block paving applications. An economical alternative to diesel units, the BPR 60/65 delivers an average fuel consumption of less than 1 gal/hr (3.8 l/hr) and offers the convenience of gas on jobsites where diesel fuel is not easily accessible.

The hinged hood enclosure fully surrounds the engine and components to safeguard against damage and maximize longevity. There is a convenient access flap for daily maintenance items. Rubber isolation buffers provide extremely low hand-arm-vibration feedback and a long steering handle requires less effort to maneuver the compactor.

The BPR 60/65 features a high-wear-resistant base plate for long service life. It quickly compacts large areas at speeds reaching 91.9 fpm (28 mpm), and the flexible base plate design offers compaction widths of 17.7 inches (450 mm), 25.6 inches (650 mm) and 29.5 inches (750 mm) to meet jobsite needs.

Wacker Neuson battery-powered, zero-emission plates
The battery-powered, single-direction AP1850e and AP1840e are cordless, emissions-free vibratory plate compactors for a variety of applications including poorly ventilated areas such as trenches and tunnels and projects with strict emission and noise guidelines, as well as traditional soil and asphalt compaction applications.

They are offered with a 19.7 inch operating width (AP1850e) or 15.8 inch operating width (AP1840e). The plates are available with a water tank and sprinkling set for asphalt applications (AP1850we/AP1840we). These new plates are simple to operate with an easy, push button start and charging indicator light on the battery.

Under typical working conditions, one battery charge can last a standard working day. Should the battery need to be changed, it can be easily removed without tools and replaced with a charged battery.
Related Articles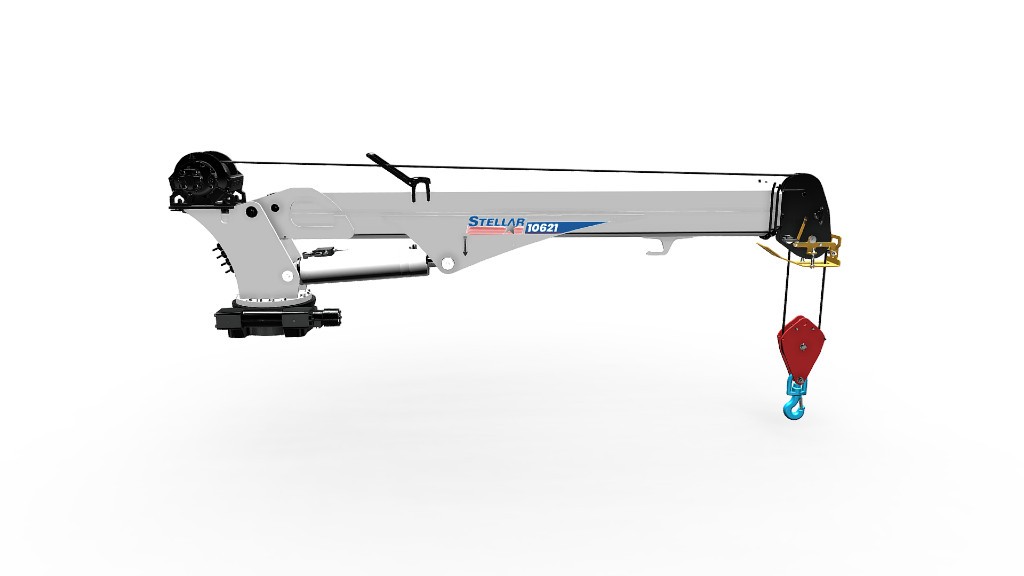 Six new Stellar telescopic service cranes feature redesigned booms and radio remote controls