Vermeer Corporation honors Camso with its Making a Real Impact supplier award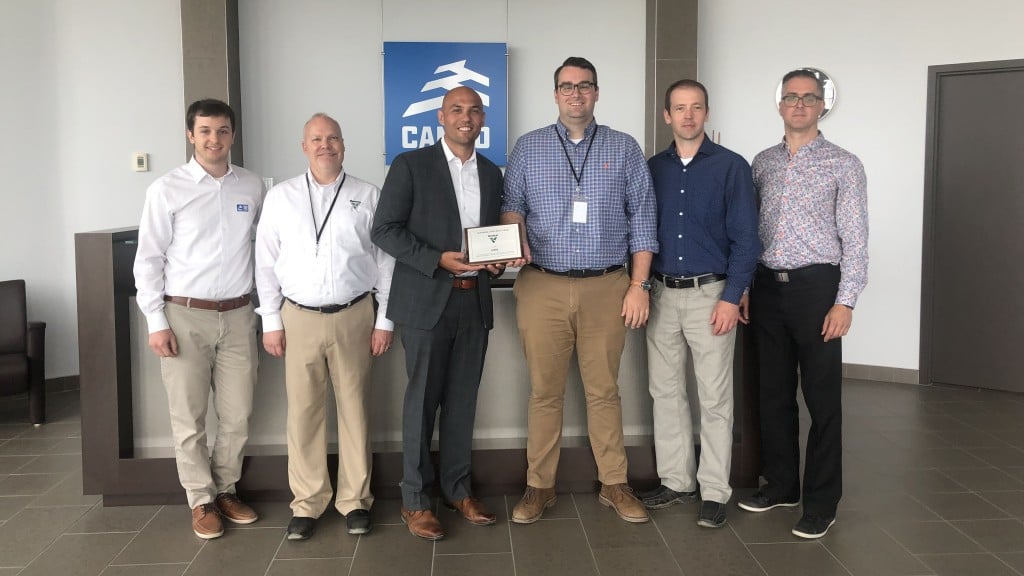 Camso is proud to be honored by Vermeer Corporation after receiving its Making a Real Impact supplier award.
This annual award recognizes suppliers who are committed to quality, on-time delivery, customer service and overall performance. Camso and Vermeer have been working together for several years and have developed a great business relationship.
"We are proud and honored to accept Vermeer Corporation's Making a Real Impact supplier award, a recognition of the efforts of our multi-functional team," claims Wesley Frye, OEM Sales Director, Construction, North America at Camso. "This award is the result of dedicated teamwork across so many elements in our business - from R&D in Magog, Quebec, to manufacturing in Midigama, Sri Lanka, planning and customer service in Charlotte, North Carolina, and delivery and warehousing in Joliet, Illinois. This award demonstrates our global mission at Camso to be a leader in the off-the-road industry."
The program is only intended for Vermeer's top suppliers: Making a Real Impact recipients have been recognized within Vermeer and received a commemorative plaque to display at their facilities.