ShearCore's new Fortress mobile shear delivers massive steel-chomping force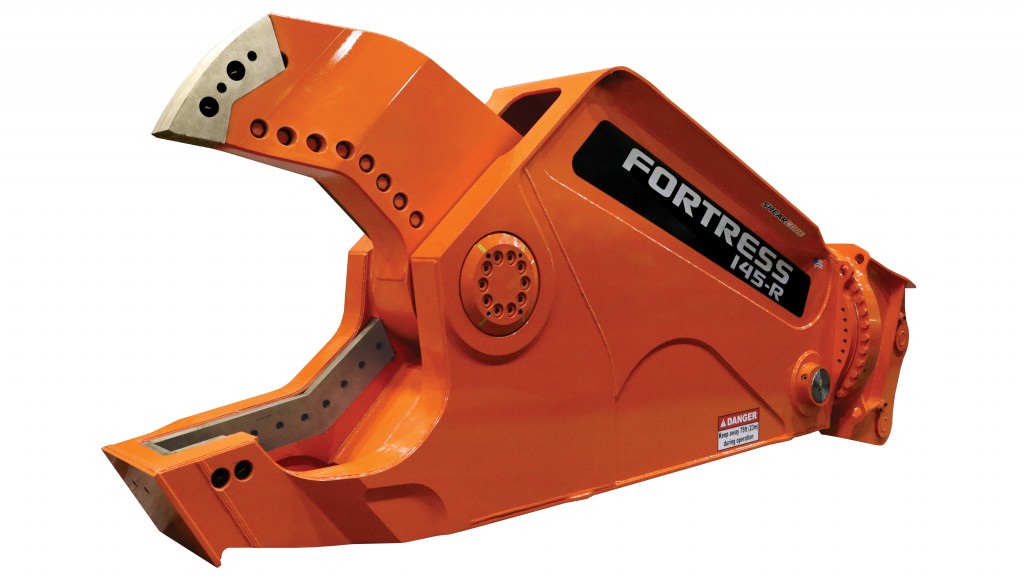 ShearCore has introduced their new FS145 Mobile Shear, the largest in their product line of attachments for the demolition and scrap recycling industries. Lead Designer, Ross Christenson says "the FS145 shear has been designed with less welds, fewer pieces, and is structurally stronger."

Bruce Bacon, President of Exodus, stated, "the new FS145 shear model is the culmination of the company's design policy of, 'begin every design with a foundation in experience and a desire to improve'.
This shear model exemplifies that policy with a new tip design to handle the massive force this shear delivers.
"A new 'shark fin' rear lug design transfers stress in a new and improved method over any previous design in the mobile shear world, which allows higher forces to be distributed over greater mass. What this means to the customer is that this shear punches above its weight class. A big advantage in the steel processing world."
The FS145R, rotating shear model, has a shear weight of 28,000 pounds with a jaw opening of 46 inches and jaw depth of 47 inches, along with a reach of 14 feet 9 inches. The minimum excavator boom mount is 145,000 pounds with a minimum excavator stick mount of 250,000 pounds. The FS145 is also available as a non-rotating model.
The FS145 now brings ShearCore's Fortress mobile shears to eight different models including the FS25, FS35, FS45, FS55, FS75, FS85 and FS95. The Fortress line also includes the concrete processor cracker series.
ShearCore, a division of Exodus Machines, offers a full product line for the recycling and demolition industries that include the Fortress Mobile Shears and Concrete Processors, which are made in their facility in Superior, Wisconsin ShearCore is also the North American distributor for the Copex Portable and Stationary Shears.

Related Articles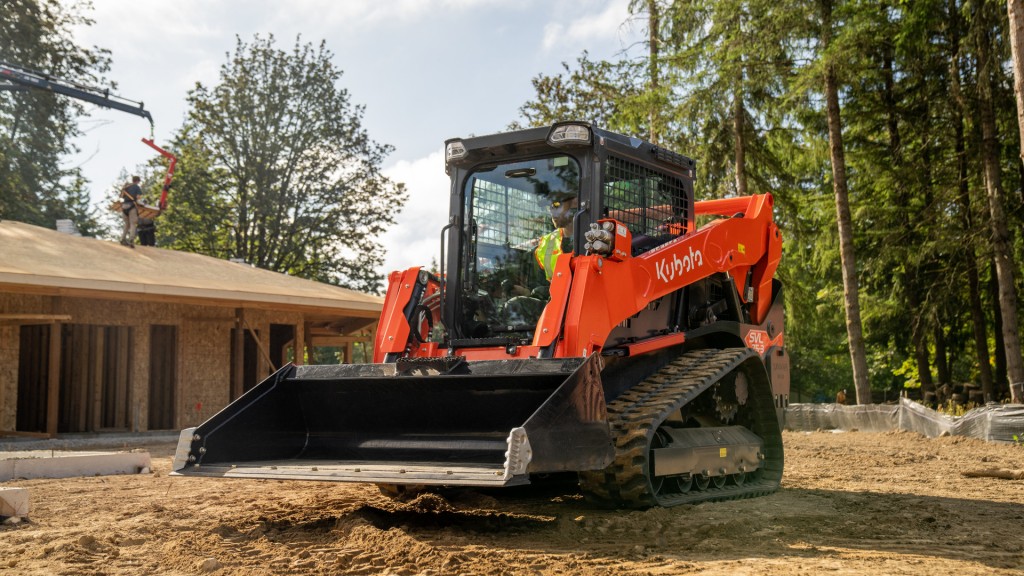 New hydraulic system and added technology updates for Kubota compact track loader