Eliminate Downtime event draws industry leaders for discussions
Eliminate Downtime recently arrived in Chicago and over 40 construction industry leaders attended the event to discuss solutions to the challenge of low productivity, missed deadlines and cost overruns. Organizations including Komatsu, Admar, United Rentals, Sunbelt, CAT, Bechtel, Messer Construction, Uptake and Trackunit contributed to the day with presentations, workshops and a panel quickfire.

Wide-ranging debates as diverse as the highly effective, voluntary Aviation Safety Reporting System (ASRS), to inefficient manual rental systems chasing paper trails across the nation were covered. All presentations illustrated the need for collaboration and open interoperable systems. The benefits to be gained in site safety and project productivity were demonstrated in numerous examples.

Jeff Cohen, President, Trackunit Inc, "There are many examples of how data is transforming other Industries; increasing productivity, safety and profitability. The presentations at the Eliminate Downtime event in Chicago demonstrated how our industry is now linking people, machines and data to create incredible solutions to costly problems in the construction market."

The Construction Industry generates massive amounts of data every day, and individual organizations are beginning to use data to streamline processes and plan projects more consistently and efficiently. Data harvesting on a wider scale, using AI (Artificial Intelligence) and Machine Learning could unleash the capability for businesses to overhaul numerous working practices. These could enhance worker roles on-site and allow equipment to be maintained in peak condition for the whole life cycle, retaining more of the capital value.

Jay Allerdyce, Uptake, and Eliminate Downtime committee member stated, "AI will help our industry understand the impact of machine downtime, visibility of machine health and maintenance requirements. This will allow us to optimize resources and allocate machines across multiple projects and geographies. This is no time for complacency, it is the time for curiosity and innovation in the construction industry."

Industry innovators sharing their experiences at Chicago X Event included: Komatsu, CAT Entertainment, Uptake, Admar Supply, Bechtel, Messer Construction and Trackunit.
Related Articles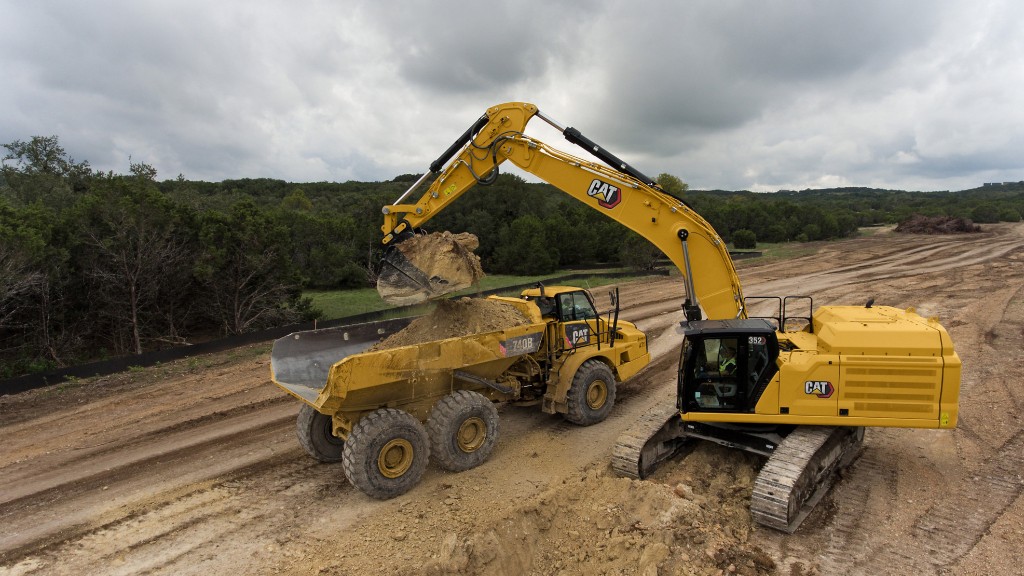 More power and stability help Caterpillar 352 work well with larger attachments