Adding business management tools makes sense for all sizes of contractor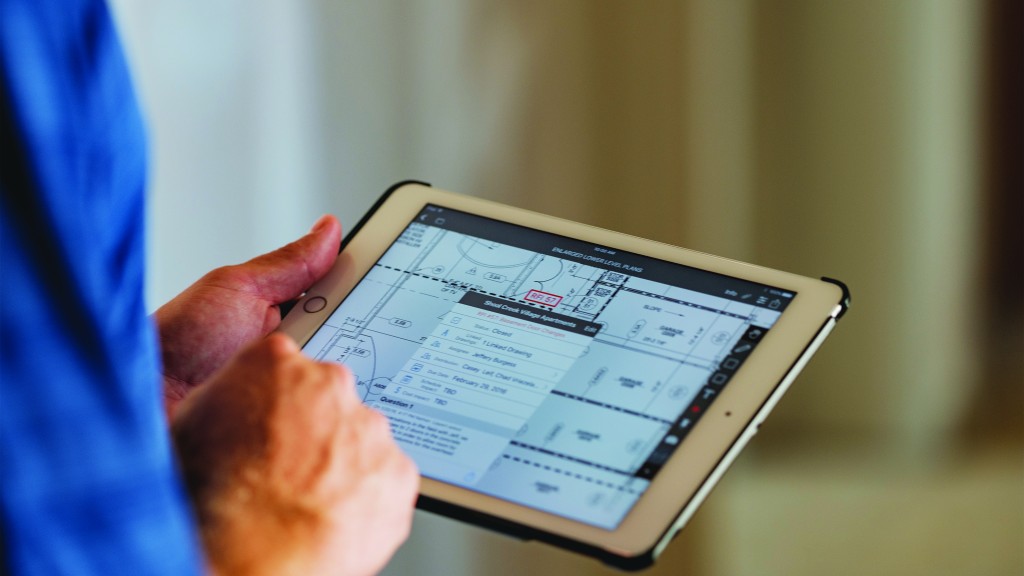 It's no secret that the construction industry can be a little behind other sectors in its adoption of technology. Many smaller companies – and some larger – have been slow to recognize the potential benefits of incorporating new developments in technology as part of their business, but as new, younger people come into the industry things are beginning to move in a new direction.
While tools like machine control and telematics are becoming more prevalent on the equipment side of the construction business, so too is the use of software for project management. Businesses are taking advantage of the growth in mobile computing to make the job easier for their staff, both in the office and on the ground.

That has provided an opportunity for companies in the business management sector to produce new software and products aimed at assisting the construction industry to achieve greater efficiency and productivity through easier adoption and use of technology.

"As a group, construction has not been at the forefront of technology, but as we think about the problems we're trying to solve in the industry – our desire to improve productivity rates, our desire to improve overall safety as well as visibility into safety and compliance – there's definitely been a push toward adoption," said Jas Saraw, vice president of Procore for Canada. "We're also seeing that the industry is becoming more complex. Technology is finding itself not only at the centre of software purchases, but also at the centre of how materials are formulated and how construction itself occurs. So there's a real strong confluence of a lot of different forces that require construction to look at how it adopts and uses technology going forward."

Construction lagging behind
A recent study by McKinsey found that compared to other sectors, construction has been lagging behind in implementing productivity improvements such as increased use of technology. A change in the demographics of the construction industry seems to be starting, however, and with that is a growing interest in integrating new tools to improve efficiency.

"Traditionally, we've seen an unwillingness for millennials or digital natives to enter the construction workforce – it's not always seen as an attractive profession, and it's not necessarily promoted in universities," Saraw noted. "Procore has a non-profit arm. . . one of the key missions of procore.org is to provide Procore at no cost to institutions of higher learning that are training people in the trades, in order to provide those graduates with the technology tools they will need to be successful in the workforce."

The generational gap in construction is also very obvious when technology comes up for discussion. The old guard has been in the industry for decades and knows its trade from touch and feel, while newer people have grown up with mobile tools and want to incorporate them to drive efficiencies on the jobsite, Saraw noted.

Procore aims to meet the needs of both user groups through a focus on research and development that encompasses 350 members globally. In addition, the company offers inside knowledge of the sector – its products have been designed with the assistance of construction professionals to meet the specific needs of construction.

"The idea is that whether you're a superintendent who's been on the jobsite for 40 years or you're new, the flow and user experience should be such that it should be easy to pick up regardless of your level of technological savvy or experience," Saraw noted.

Tools are designed to be focused on the roles of the users, whether they are in the office, a project manager or a superintendent – each group has different needs when it comes to their workflow and functionality. Finally, an easy implementation is important to provide good time to value, Saraw noted.

"We want to make sure it's easy to configure and easy to deploy, so in most cases we can have our customers up and running in four to six weeks. . . that drives a lot of value for construction companies that are moving at the speed of light and don't have the time to be invested in expensive technology implementations," he said.

Big and small contractors benefit from software tools
Scalability is also important for construction, an industry that includes a vast range of operators from major infrastructure companies to small equipment fleets. Those smaller operations, especially, are lacking the resources to have an IT team coordinate the launch of software products - and many of them end up running multiple products to meet their needs. Products like Procore bring those functionalities together into an easily accessible operation, Saraw explained.

"Because Procore is a cloud-based solution, because it's accessible without any requirement for an internal server infrastructure, and because it's easy to use and you can extend it to iOS, Android and Windows 10 platforms, from a mobile standpoint, it really allows our customers that are smaller to compete on a level footing," he said.

As well, Procore offers an unlimited user license along with unlimited data storage, which means companies can add collaboration to their operation with ease. "It really allows our specialty contractors, our general contractors, and owners to extend the use of the Procore platform to as many people on the jobsite as possible," Saraw said. "The benefit of that level of collaboration is we get a more complete project record - we reduce the risk on a jobsite, and we ultimately get something a lot more holistic that we can turn over to the owner at the end of the project."

Overall, adding a management tool like Procore to the operation brings more efficient project and safety management, collaboration and communications for employees and associated contractors across the board, Saraw noted.

"We are creating transparency in the industry, and giving our customers a platform not only to share data, but also to proactively pre-empt safety issues, to proactively pre-empt cost, and to make sure that we're making it a more productive industry overall," he said.
Company info
04-128 1 University Avenue
Toronto, ON
CA, M5J 2P1

Website:
procore.com
Phone number:
(866) 477-6267
Read more