Take screening efficiency to the max with Allu Transformer D-Series Screener Crusher buckets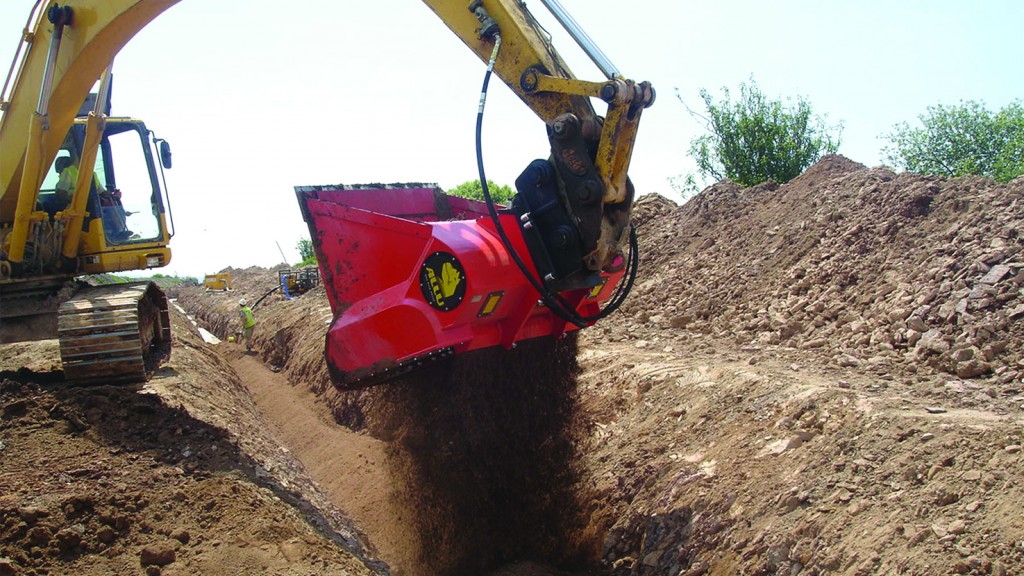 Allu D-Series screener crusher buckets work with wheel loaders, excavators, skid steers and backhoes.

• Screen, crush, pulverize, aerate, blend, mix, separate, feed and load materials all in one stage – increasing efficiency and profitability.
• The unit is designed to process wet or dry materials quickly and efficiently, reducing cycle times and resulting in increased production.
• Easily handles topsoil and dirt, excavated and waste soil, demolition waste, construction waste, milled asphalt, coal, oil shale, limestone, contaminated soil, clay, peat, bark, compost, bio-waste, glass and other materials.
Check out Heavy Equipment Guide's Annual Attachments Guide for 2019 in the April issue.