7 steps to effective wheel loader maintenance
Performing routine maintenance on your wheel loader is critical to safety, productivity and machine uptime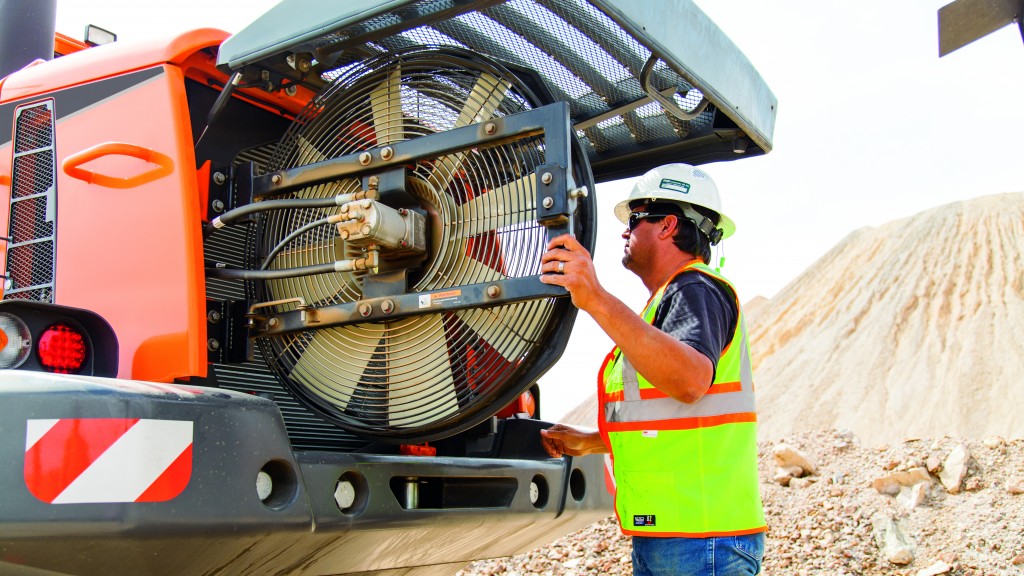 When it comes to heavy equipment, specifically wheel loaders, the type and amount of maintenance required is understandably dependent on the application that it's being used for. While conducting the same inspections and checklists in the same order at the same time every day sounds like a great plan, it's not necessarily realistic. When business is good and schedules are hectic, many operators can rationalize stretching maintenance intervals or cutting corners. Unfortunately, that's a habit that can take its toll on the performance of wheel loaders and ultimately impact productivity, uptime and fuel efficiency.
"Routine daily maintenance and good pre- and post-use inspections on wheel loaders are critical to keeping safety first and productivity high," said Aaron Kleingartner, Doosan Infracore North America marketing manager.
By following a routine daily maintenance schedule that methodically examines seven key systems and components of wheel loaders from the ground up, you can ensure that you will not only prevent many issues from developing, but you can extend your wheel loader's life cycle and prevent downtime.
How to maintain your wheel loader
1. Make sure the machine operator is properly trained
There is no routine maintenance plan that will be effective if fleet managers, service technicians and heavy equipment operators aren't educated on current maintenance methods and procedures. If you are going to perform a majority of your wheel loader's maintenance yourself, seek the recommendations of your manufacturer's maintenance manual for intervals and checklists. Ideally, you'll also want to obtain maintenance training and assistance from your equipment dealer on proper techniques.
2. Perform visual checks of attachment cutting edges
Regardless of the application, loading and unloading material all day can create excessive wear on a wheel loader's ground-engaging tools. To ensure these high-impact tools stay in peak operating condition, fleet maintenance managers need to perform daily visual inspections of buckets, looking for loose, cracked or missing teeth, and repairing problems or replacing compromised components as soon as possible.
A wheel loader's attachments such as buckets and pallet forks are some of the most popular and hard-working tools in mining and quarry applications, and should receive the same attention as the construction equipment itself. Visual checks of these components should include hoses and tilt and lift cylinders to determine if wear is developing or damage has occurred.
There are other items on bigger buckets that have a working life as well. Examine the condition of wear plates and bolted-on cutting edges, as well as attachment pins to make certain they fit snugly and properly.
3. Be familiar with tire treads and proper tire inflation
Undetected leaks or improper inflation can lead to premature wear, unexpected downtime and potentially tire failure over time. Fleet managers need to be familiar with their loader's maintenance manual's recommendations for proper psi and inflate the tires accordingly. "In addition to maintaining the correct pressure, routine maintenance and inspection of tires also requires a thorough visual inspection to detect sizeable chunks of tread that may be missing and to ensure that the bead line and the rim are intact," Kleingartner said.
4. Maintain driving and parking brakes
Well-maintained and properly working brakes are one of the most critical routine maintenance procedures required on a wheel loader - at all times. Many construction applications will contain congested work sites, often with grades, and multiple pieces of construction equipment and vehicles. In addition to normal loading procedures, there can be a lot of quick stops. For these reasons, operators must be able to halt their equipment, but also hold it with the machine's parking brake whenever necessary.
5. Keep driveline seals and axles clean
Having a wheel loader working in wet conditions such as those found in construction, agricultural and concrete plant environments can create a material build-up along the driveline that may mask a potential problem in need of repair. Keeping that area of wheel loaders clean will allow for a better inspection to identify leaks at the seals and the axles and prevent unwanted downtime.
6. Stay on top of fluids, oils and filters for your machines
Moving up to the engine compartment, Kleingartner points out that fluids such as engine oil and coolants are among the most important routine maintenance elements. Using dipsticks and sight glasses will provide accurate guidance for these checks, as will referring to the operator's manual for instructions on filling the machine at the recommended intervals with the appropriate fluid in the correct increments.
Kleingartner also suggests that machine owners, operators and technicians stay on track with fluid checks and resist the temptation to use non-OEM specified filters. "It is important to make sure you're monitoring the same quality performance over the course of recommended maintenance intervals and achieving the best filtration properties," he said.
New wheel loaders entering the market have been engineered with engine after-treatment systems designed to clean the diesel engine exhaust and meet the EPA's emission standards for Tier 4-compliant engines. While each equipment manufacturer has a slightly different emission strategy, it's more important than ever to follow their guidelines for maintenance and service. Whether a manufacturer's diesel after-treatment system is a cooled exhaust gas recirculation (CEGR) or the selective catalyst reduction (SCR) technology - or a combination of the two - these new technologies require advanced fluids to avoid costly repairs.
For instance, all machines using the CEGR with a diesel oxidation catalyst (DOC) and a diesel particulate filter (DPF) must use American Petroleum Institute (API)-rated CJ-4 oil (sometimes referred to as low-ash oil) to help reduce the amount of particulate matter in the DPF. Also, since sulphur is a significant contributor to diesel exhaust pollutants, the catalyst system used with Tier 4-compliant engines is dependent on ultra-low sulphur diesel (ULSD). It has significantly less sulphur compared to prior diesel fuels.
7. Maintain the wheel loader's cooling system
Finally, several types of job sites generate enough dust to become a factor for wheel loader cooling systems. Environments like aggregate quarries may need additional preventive measures. Many machine manufacturers have also incorporated variable-speed reversible fans to help clean the cooling system.
"If you don't use a reversible fan in dusty conditions, somebody in the maintenance department is going to be working on the cooling group more than they need to," Kleingartner said. Equipment managers should also be sure to use an engine pre-cleaner to protect the engine cooling system.
Approaching daily wheel loader maintenance with the same diligence as you do your other daily routines will help develop good habits that will eventually become standard work. A comprehensive seven-point plan that starts from the ground up and is based on your manufacturer's specific recommendations will impact your overall business - and the good health of your wheel loader depends on it.
Related articles
Related Articles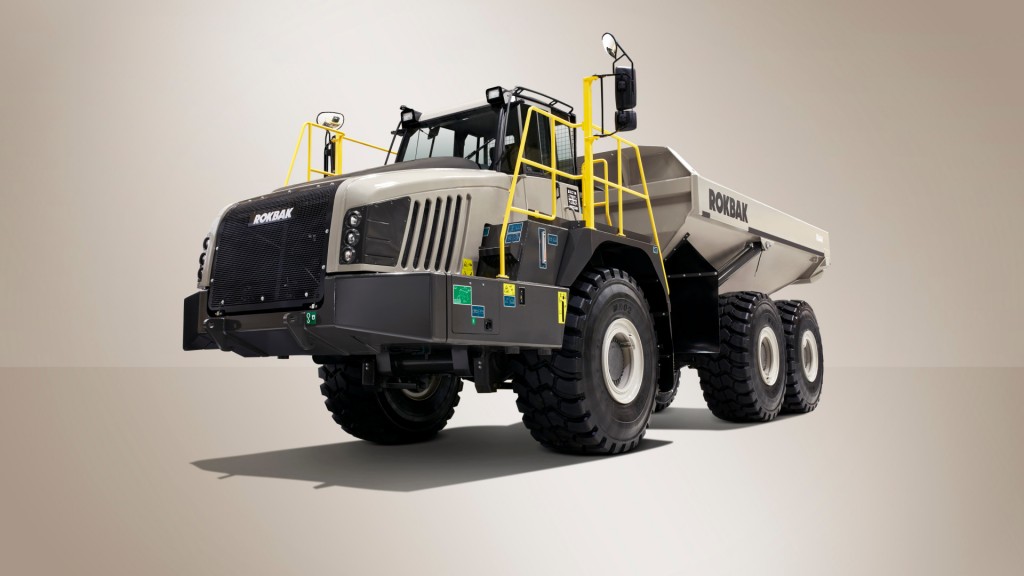 Rokbak haulers make North American trade show debut at CONEXPO