Telsmith introduces Titan series cone crushers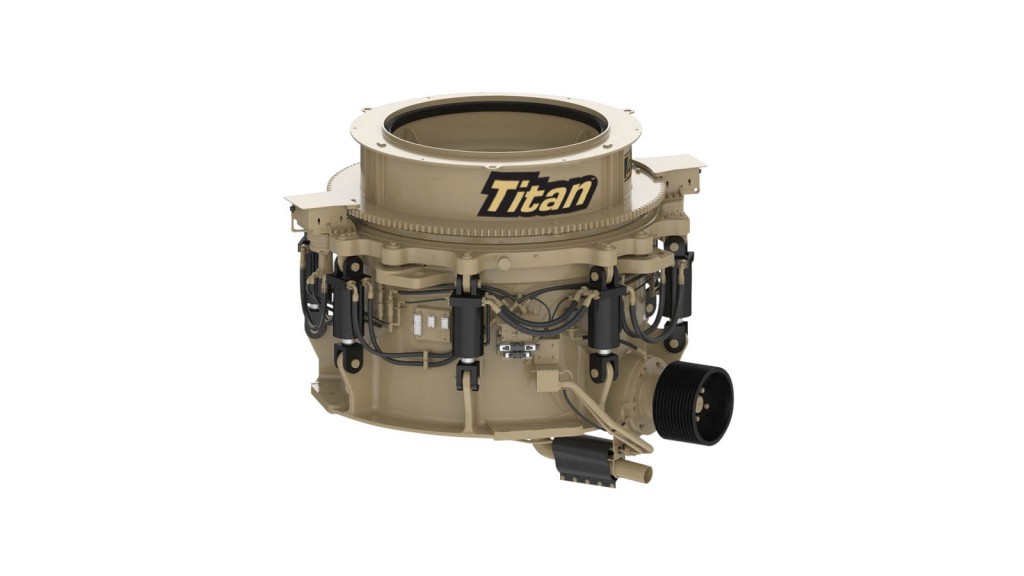 Telsmith, Inc. has rebranded their T-Series Cone Crusher product line to Titan Series Cone Crushers.
"We made various improvements to the T-Series Cone Crushers throughout the years and felt that the performance and longevity of these cones deserved a name that had more than just a 'T' in front of it," says Jeff Gray. "The name Titan was inspired by the Greek Titan God, Atlas, who is known for strength and endurance."
With sizes ranging from 300HP-900HP, Titan Cone Crushers have several features such as Hybrid Thrust Bearing Technology, Hydraulic Relief and Clearing, and Hydraulic Anti-Spin System.

Telsmith's patented Hybrid Bearing Technology within Titan Cone Crushers provides the ability to crush at lower horsepower from improved lift that helps carry the crushing forces when compared to roller bearing machines. Engineered to hold up to tough, abrasive aggregate and mining processes, the Titan cones with hybrid bearings deliver tested productivity, safety, and ease of maintenance with maximum uptime.
Simple and safe Hydraulic Relief and Clearing allows uncrushable materials to pass through the large clearing circuits safely and quickly and the fewer number of cylinders reduces maintenance costs.

Telsmith's patented Anti-Spin System prevents head spin to extend manganese life. An automatic reset feature with no shear bolts in the assembly requires no parts replacement or repair time.

Titan cone crushers are ideal for mining, aggregates, crushed stone production, and recycling applications by offering output capacities ranging from 119 to 2,134 metric tons per hour or 130 to 2,350 short tons per hour depending on desired final output size.
All Titan models are available as stationary units with the Titan T300 and Titan T400 also available as portable plants.
Company info
Related products