Diesel trends: performance in smaller packages
Engine manufacturers have recently focused their efforts on providing the market with smaller offerings and those that meet European Stage V requirements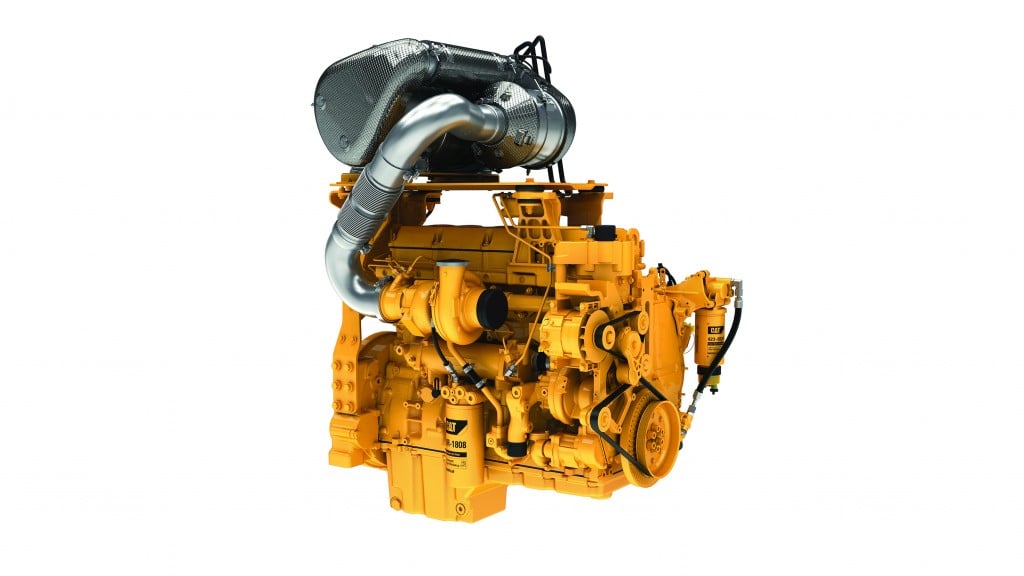 Implementation of European Stage V emissions regulations this year has been a driver of much work in the diesel engine sector, as most major manufacturers have taken the opportunity to improve their existing models while ensuring the meet the reduced emissions levels. In the process, some have launched new engines of various sizes or updated existing equipment.
Here are some recent products and approaches to the diesel sector for 2019.
Cat kicks off new C13B engine
Based on a proven and reliable core engine – with more than 109 million off-highway field hours – the Cat C13B is a smaller engine with big power, designed to allow OEMs to downsize engine platforms and cut installation costs while maximizing engine uptime. The 12.5-litre engine features a patented non-EGR aftertreatment system that meets EU Stage V regulations as well as U.S. EPA Tier 4 Final needs. It is available in power ratings from 456 to 577 hp and a peak torque reaching 1,943 lb.-ft.
Cat states that the C13B offers a high power density that allows for downsizing of the engine without sacrificing performance or reliability, delivering 15-litre performance with 32 percent less system weight.
The new aftertreatment system utilizes diesel oxidation catalyst (DOC), diesel particulate filter and high-efficiency selective catalytic reduction (SCR) technologies, eliminating the need for exhaust gas recirculation. The Caterpillar patented design technology delivers a compact, lightweight system that is 63 percent lighter and 65 percent smaller than its current equivalent.
Features such as integrated NOx sensors offer a 50 percent reduction in customer interface connections, optimizing component packaging and integration requirements.
High efficiency SCR and the elimination of EGR are the key enablers to improving fuel consumption by up to six percent while maintaining neutrality of total fluid consumption. Factory options, such as remote mounted fuel/oil filters and right- or left-side fluid gauges, make servicing easier.
Cummins takes Stage V to bauma
The push towards Stage V has resulted in new product offerings fromCummins that meet the needs of even more customers around the world. That was on display at bauma, with new engines for large products in the mining industry as well as other sectors.
Cummins Stage V products come with more power and torque, are less complex and easier to install, and require less servicing. This offers OEMs the ability to increase machine capability and offer more value, or downsize engines to reduce cost. The B6.7 reflects 100 years of engine innovation, offering 30 percent higher torque than Stage IV with 243 kW (326 hp) of power, enabling it to replace an engine of higher displacement with no impact on machine operation.
Also featured at bauma was the Stage V F3.8 power unit. Delivered as a complete and ready-made power package, it comprises an engine, single module aftertreatment, radiator and cooling system – as well as auxiliaries such as mounting feet, hoses and an air cleaner.
2019 Stage V is the first European emissions step which impacts engines above 560 kW (750 horsepower). At bauma, Cummins debuted the QSK60 Stage V engine which is part of its 560-2,611 kW (750-3,500 hp) mining lineup. The QSK60 is available from 1,398-2,125 kW (1,875-2,850 hp) for excavator and dump truck use with a proven durability of close to 4.2 million litres (1.1 million U.S. gallons) to overhaul.
A redesigned power cylinder, optimized wastegate turbocharging and improved crankcase breather system work to keep particulate matter (PM) below the Stage V levels.
Cummins modular Selective Catalytic Reduction system is used to reduce nitrogen oxide (NOx) to the required level and features an integrated decomposition chamber and Cummins' airless dosing system designed to last the life of the engine.
Perkins Engines launches new turbo engine at ARA Show 2019
It's not just bigger engines that are receiving attention from manufacturers; Perkins, for example, has launched its newest engines targeted toward smaller equipment that are often found in North American rental fleets.
The 403J-11T outputs 24 hp (18.4 kW) and 86 Nm (63.4 lb.-ft.) of torque and is particularly suited to power small construction equipment that is popular among North American rental fleets. The 403J-11T joins three other 24-hp engines in the line that meet U.S. EPA Tier 4 Final emission standards, and offers Original Equipment Manufacturers choice at this power node.
World's first fuel injection and digital control for small engines
Hatz Diesel brought what the company says is a world's first to bauma: an electronically controlled fuel injection system and digital control unit for single-cylinder diesel engines in the industrial sector.
Hatz says it is the first to bridge the gap between today's mechanically controlled engines and the requirements of modern, digitalized companies. With its E1 technology, Hatz enables light equipment, mobile lighting towers or generators, for example, to be propelled into the era of the Internet of Things (IoT). The preconditions for digital solutions in this equipment class are thus achieved for the first time.
With the E1 technology, Hatz continues its tradition of innovative developments, which include, for example, the flat seat injector (a significant development in the history of diesel engines), the first diesel engine made of light metal, the progress achieved towards the world's most powerful single-cylinder diesel, 90 percent sound insulation and the first industrial diesel following the downsizing principle.
In addition to the air-cooled B- and D-series with E1 technology up to 12 kW, the flagship 3H50TICD and 4H50TICD models of the water-cooled H-series up to 55 kilowatts are also enabled for integration into IoT platforms.
Deere offers OEMs lineup with Stage V certification
John Deere Power Systems (JDPS) continues to lead its OEM customers seamlessly through emissions transition with a lineup of engines that have received Stage V certification. This includes its variable-speed engine families below 56 kW (75 hp) and above 130 kW (174 hp) as well as its constant speed engine families. The Industrial Stage V lineup from John Deere offers ratings from 36 to more than 500 kW (48 to more than 670 hp) with displacements of 2.9L through the upcoming 13.6L.
The Stage V technologies used on these engines are built upon years of engine and application engineering expertise. As both an engine and machine manufacturer, John Deere boasts a remarkable one billion hours of global experience with diesel particulate filter technologies – this extensive knowledge is the basis of proven emissions solutions provided to OEM customers.
"Through each consecutive stage of emissions regulations, John Deere provided solutions that addressed key customer needs. These included increased uptime, low operating costs and flexible integration. The same applies to Stage V," said Sandrine Couasnon, manager, marketing services and sales engineering for Europe, Africa and the Middle East at JDPS.

Deutz adds under-25-hp engines for variety of equipment
Deutz Corporation has expanded its line of under-25-hp engines to better meet the needs of customers who want to efficiently power machines like aerial platforms, welders, trenching equipment and mini skid-steer loaders, as well as equipment for lawn care and pump applications. Two new engines, the D1.2 and the D1.7, are available for immediate delivery throughout the Americas in Q2 2019 with complete Deutz parts and service support already in place.
"As we look to the future, our research has determined that more customers require engines in this particular power category, as they downsize with more efficient powertrains" said Robert Mann, president and CEO of Deutz Corporation. "The D1.2 and D1.7 are simple, cost-effective, mechanical engines that meet the latest emissions regulations both here in North America and in the EU."
Deutz has entered into an MOU with Kukje Machinery Co., with the mutual intent for both parties to sign a long-term agreement for these engines in early 2019. The D1.2 and D1.7 will be Deutz-branded and fully supported by the Deutz service network. The engines are naturally aspirated, three-cylinder configurations offered in 1.2L and 1.7L displacement with output ratings of up to 25 hp. The D1.2 and D1.7 can also be utilized with the new E-Deutz products by providing customers with complete hybrid packages that are more efficient and environmentally friendly.
Related Articles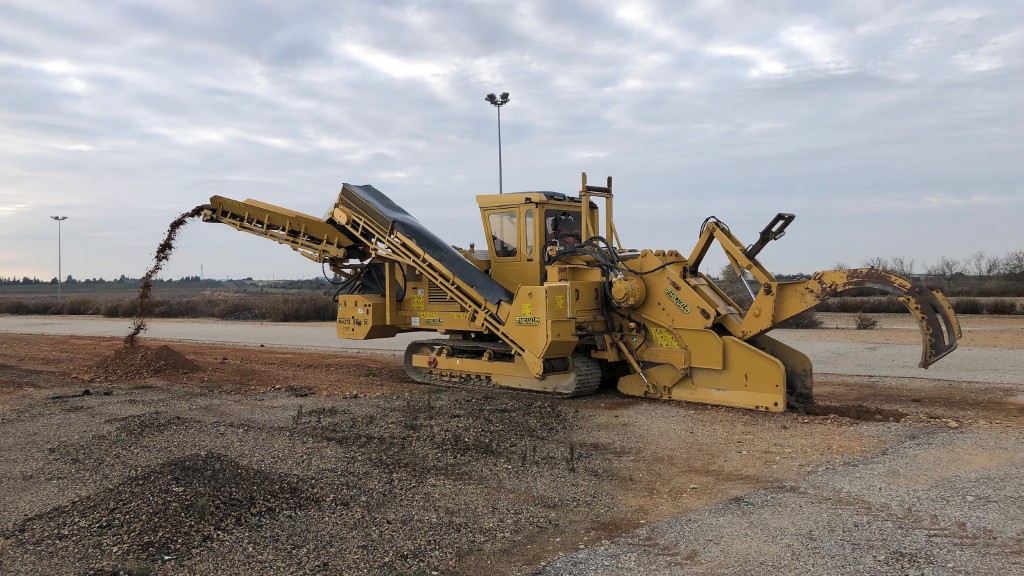 Mastenbroek to unveil its first North American utility trencher at CONEXPO-CON/AGG 2023