Spline drive air compressor from VMAC provides innovative OEM solution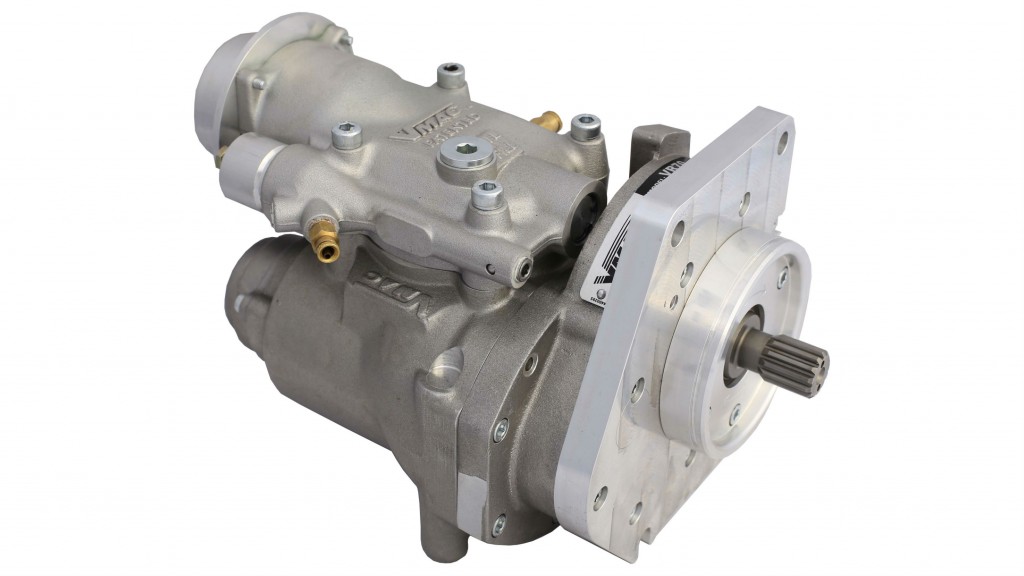 VMAC has developed an innovative spline drive air compressor for OEMs that has proven to be an ideal alternative to reciprocating air compressors in industrial applications.
VMAC's direct drive air compressors mount to SAE A, B and C ports on industrial engines, as well as PTOs, and provide 10 to 70 CFM of compressed air at 100% duty cycle. The spline drive air compressor was tested and is currently used by OEMs in a medley of industries, including heavy duty construction equipment, oil and gas maintenance, and railway maintenance.
"VMAC air compressors have been put to the test in industrial applications and we are pleased with the results," said Rick Duifhuis, OEM Division Manager. "VMAC's spline drive air compressor has proven to be a reliable, hardworking solution in some of the world's toughest job sites."
For example, VMAC's SAE-C port dual gear spline drive has attracted ample attention from the railway industry, proving itself as a reliable and powerful upgrade from reciprocating air compressors.
"Our railway OEM partners had to replace their reciprocating air compressors every 3 months. With VMAC's rotary screw air end, that's no longer necessary. Our durable 70 CFM air compressors reduce downtime, and minimize the costs of labor and replacement parts," said Rick.
VMAC's air compressors are an attractive option for OEMs, built to fit tight spaces with a minimal footprint. The spline drive air ends are up to 25% smaller and 60% lighter than competing products, due to innovative engineering and durable aluminum designs.
The spline drive solution adapts technology from the VR70 belt drive air compressor, modifying the powerful air end so it's compatible with common industrial and heavy-duty equipment.
VMAC air compressors are used by OEMs across the globe, with many partnerships in North America and Europe, including CAT, Cummins, John Deere, Lincoln Electric, and more.
More from Light Equipment
The all-new CASE TR340B compact track loader — operating at 90 horsepower with a 3,400-pound rated operating capacity — is the most powerful radial-lift CTL in the CASE lineup. Its all-new 8-inch LCD display improves on industry-leading CASE visibility with a new backup camera that is viewable in both forward and reverse operation. The display also showcases critical operating information and "trip" details. All-new electro-hydraulic controls, managed through the display, make it easier than ever for operators to dial CASE CTLs into specific application demands. All new cab controls and joysticks make the new TR340B easy to own and operate.
Industries such as construction, mining, energy, utilities and forestry, face many challenges when it comes to tracking assets and employees. Equipment often has to be transferred between locations, or monitored while it is dormant during off seasons. Lone workers may have to travel long distances or visit multiple sites during the course of their activities. And, all of this is further complicated today with shifting supply chains and economic realities putting further strain on the bottom line.