Cummins-powered electric mini excavator showcased at bauma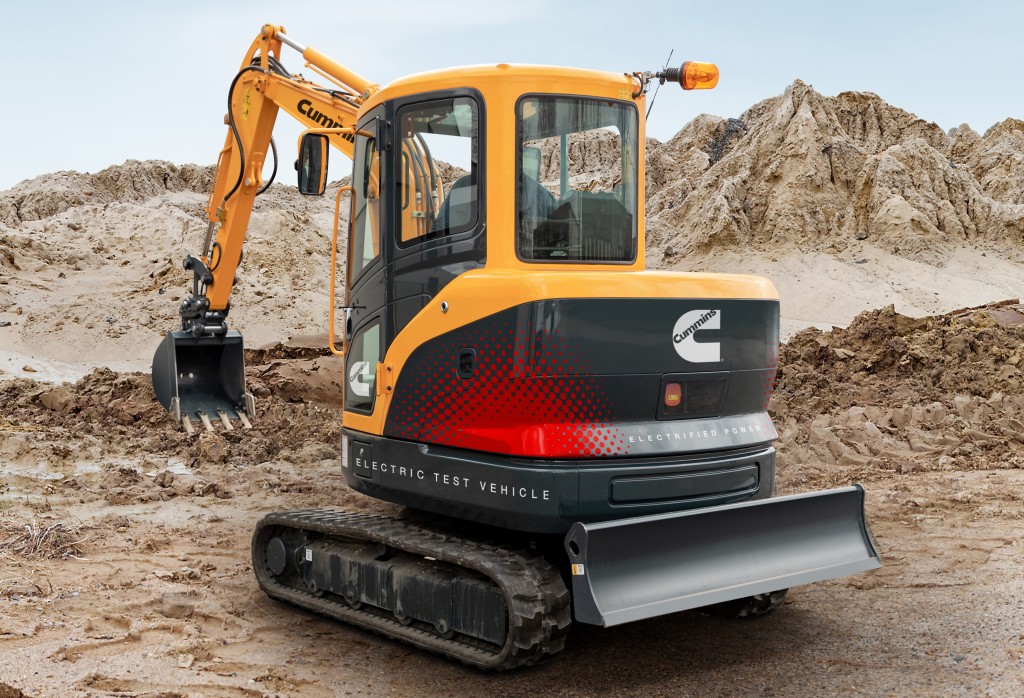 Cummins Inc. featured an electric prototype mini excavator on its stand (A4-325) at the Bauma show (8-14 April).
"At Cummins our strategy is to develop diversified, dependable power solutions. With a 100-year-long track record of powering our customers' success, Cummins will demonstrate once again to Bauma visitors that we are transforming our industries, and innovating the latest alternative power solutions. We look forward to continuing to partner with companies to design and test the construction industry's latest technologies," said Julie Furber, Vice President -Electrified Power.
Powered by Cummins BM4.4E flexible battery modules (4.4 kWh each), the 3.5-ton excavator prototype is designed to support a full work shift and charge in under three hours. The machine eliminates all gaseous emissions and substantially reduces noise, making it ideal for use in urban and sub-urban construction.
The excavator contains eight BM4.4E modules connected in a series configuration to provide a total energy of 35 kWh. Mounted near the base of the excavator, the Cummins-designed and built Battery Modules utilize Li-ion technology to achieve a higher energy density and proprietary control technology to maintain the battery state-of-charge for a longer zero emission range. The modular design also allows for scalability to other applications and duty cycles.
More from Earthmoving
A bottleneck of haulers waiting to be loaded is inefficient. Idle machines burn unnecessary fuel, increase maintenance costs and decrease resale values when you're ready to trade them in.
When you pair the new Volvo EC950F crawler excavator and A60H articulated hauler, you can load trucks faster. The EC950F can utilize a 10-yard bucket to fill a 60-ton capacity A60H in only four passes — reducing passes lowers fuel consumption and drastically speeds up cycle times to keep your haulers moving. See how the massive EC950F and A60H improve cycle times and more to boost your profitability.