BC Construction Month launches with latest industry statistics and results of province-wide industry survey
Skilled labour availability, procurement and productivity are key issues across construction sector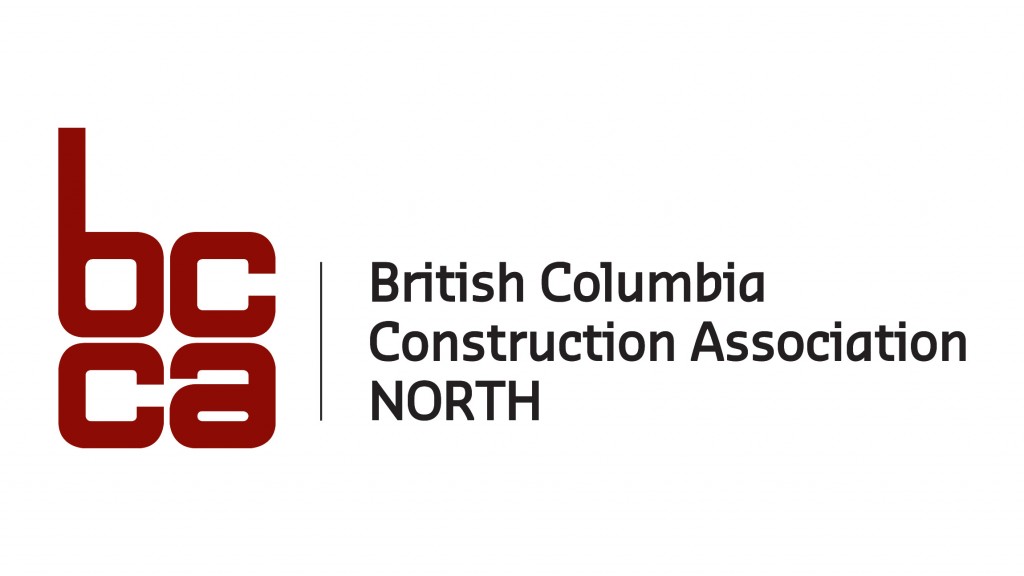 The BC Construction Association (BCCA) and industry partners launched BC Construction Month with the release of key construction sector statistics and the results of a province-wide survey that highlight the value of the sector to the provincial economy and the key issues facing employers and workers.
B.C.'s construction industry continues to be the No. 1 employer in B.C.'s goods sector, with more than 242,000 people relying directly on construction for a paycheque: that's up 21 percent since 2014, and at 10 percent of the workforce, is more than any other sector, including forestry, mining, agriculture and fishing combined. As the sector and its role in the provincial economy continue to grow, skilled labour availability continues to be the top issue for most people regardless of age, labour affiliation, business type, or role in the industry. Productivity and procurement practices were also singled out at areas of concern.
Sponsored by BCCA, BCIT, WorkSafe BC, LNG Canada, Coastal GasLink, the BCCA Employee Benefits Trust, and others, BC Construction Month celebrates the many contributions B.C.'s construction industry makes across our province, in every community, every day. The launch, which was held at a contractors' breakfast at Camosun College's Centre for Trades Education and Innovation in Victoria, also featured the debut of a worksite behaviour change campaign called Don't Be A Tool.
The value of the construction industry's economic contribution is evident in the latest statistics, available in the BCCA's Spring 2019 Stat Pack.
KEY B.C. CONSTRUCTION INDUSTRY STATISTICS:
Construction is the No. 1 employer in B.C.'s goods sector
B.C.'s construction industry accounts for 8.7 percent of the province's GDP
More than 242,000 people rely directly on B.C.'s Construction industry for a paycheque. That's 10 percent of the workforce (More than any other sector, and bigger than forestry, mining, agriculture and fishing combined.) (5-year trend: Up 21 percent)
Number of credentialed tradespeople: 180,300
Number of credentialed tradeswomen: 8,474 (4.7 percent)
Number of construction companies in BC: 25,432 (5-year trend: Up 14 percent)
Average yearly wage of B.C. construction employees: $61,202 ($14.8B cumulative yearly wage)
Value of proposed construction projects in British Columbia: $261 billion
Estimated value of current major construction projects underway in B.C.: $74 billion in addition to the $40 billion LNG Canada project in the North. (5-year trend: Up 46 percent)
Number of construction jobs in B.C. that will be unfilled due to labour shortages by 2028: 7,900
"These numbers clearly show that construction is a key economic driver everywhere in B.C.," said Chris Atchison, President, BCCA. "From the 180,000 tradespeople at its core to the labourers, architects, engineers, estimators, site supers and forepeople, union business managers, trainers, safety officers, manufacturers and suppliers, to the owners and back-office teams that make it all tick, construction is the heart of B.C.'s economy."
A survey of more than 700 union and open-shop employers and employees in B.C.'s construction sector in late 2018 also reveals interesting perspectives about the industry in B.C.
See Survey at www.bccassn.com/stats
KEY B.C. CONSTRUCTION INDUSTRY SURVEY FINDINGS:
Nearly 70 percent of all respondents said the availability of skilled labour was their biggest issue. The issue was No. 1 regardless of the respondent's age, labour affiliation, business type, or role in the industry.
According to the survey, the top five issues facing B.C.'s construction industry are: skilled workforce shortage; community benefits agreement; permits and red tape; productivity and management; and the quality of public procurement.
The industry is 95 percent male but ready for diversity. 64 percent of respondents said their workplace has a diversity policy in place, and 88 percent said they support more diversity.
While they make up only 4.7 percent of the skilled construction workforce, B.C.'s tradeswomen are dedicated to their career. 97 percent of tradeswomen respondents have or are working toward their Red Seal designation, and women are 2.5 times more likely to recommend a career in the skilled trades.
While this is a time of unprecedented opportunity in B.C.'s construction industry, with thousands of jobs and $376BN in projects underway or on the horizon, enthusiasm is tempered by an array of complex economic and political challenges. Employers and owners in B.C. are closely watching increasing costs from steel and aluminum tariffs, small business taxes such as the Employer Health Tax, public sector procurement practices, a lack of prompt payment legislation (B.C. lags behind other Canadian jurisdictions in tackling this costly issue) and forced unionization through Project Labour Agreements positioned as Community Benefits Agreements.
Not all challenges are external: respondents also expressed frustration with an industry that is often slow to adopt technology and selling itself short in terms of innovation.
"We can do better with productivity," challenges one respondent. "Construction project delivery can be too disconnected and adversarial. We need to implement better processes on more projects and maximize the limited resources we have to add full value."
"Construction Month is the perfect opportunity to celebrate all the hard-working men and women of this industry who are creating a world-class built environment for British Columbians," says Atchison. "It's also a chance to think about how we can work even better together across the private and public sector. The official proclamation from the Ministry of Advanced Education, Skills and Training, the support from our many Construction Month sponsors, the Contractor's Breakfasts, the award events - all are catalysts for dialogue and innovation. We're proud to be a part of it."
For more information about B.C. Construction Month, visit http://www.constructionmonth.ca
For more information about the Builders Code, visit www.builderscode.ca