Zero-turn pavers add fun new spin for GOMACO at Bauma 2019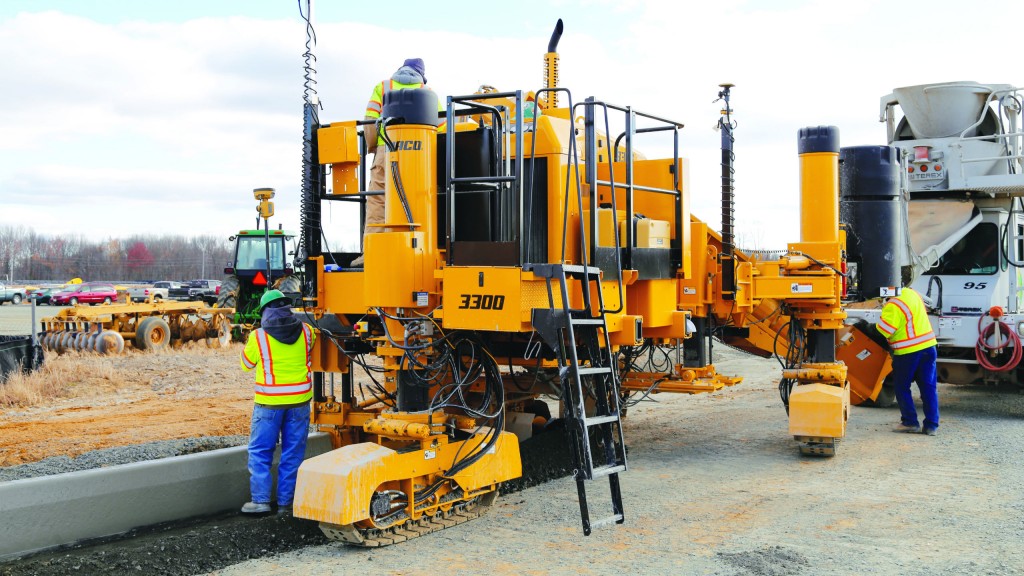 GOMACO will bring their zero-turn capable pavers for maneuverability to Bauma 2019 in Munich, Germany. Contractors around the world face the same job-site challenges, from short runs, tight radii and corners in parking lots, to a multitude of obstacles to pave around. GOMACO's Xtreme curb and gutter machines handle these challenges and can also slipform a 24 inch (610 mm) radius or less. The exciting and fun new technology will be on display at Bauma 2019, April 8-14, in the Outdoor Area FS, Stand 1210/3.
The new Xtreme three-track Commander IIIx and two GOMACO 3300s with the exclusive GOMACO G+ control system will be on display in the 2019 Bauma stand. These machines feature rotary-sensored slew drives on the tracks, sensored leg positioning, and independent travel circuits to each track to allow tight radius slipforming. Intelligent All-Track Positioning is accomplished with smart hydraulic cylinders on the three legs which allow G+ to know the position of the tracks at all times. The cylinders are also used for telescoping the mold mounting system for intelligent offset and repeatable mold offset.
The Commander IIIx and 3300 feature Tier 4 engines and optimized cooling packages with G+ controlling the hydraulic fan. G+ quiet technology makes these some of the quietest pavers on the market today while adapting the paver's cooling needs to job-site conditions. It makes for a quiet and efficient paver operation. Improved fuel efficiency is another advantage with a power-optimized engine and load-sensed hydraulic circuits. The Commander IIIx has a pivoting operator's console that allows the operator hands-on control and a clear view no matter what application is being slipformed or what the direction of travel. GOMACO's 3300 was designed for European-style paving with its right-side and left-side pour capabilities. The 3300 has a symmetrical design, a U-shaped operator's platform and the control console easily slides from side-to-side to accommodate the direction of the pour. These are multi-application machines for slipforming curb and gutter, safety barrier, sidewalk, slotted drain, flat slabs, and more.
GOMACO's zero-turn capabilities are incorporated into their large pavers as well. GOMACO's new GP4 slipform paver, capable of paving widths up to 40 feet (12.2 m), will make its international exhibition debut at Bauma 2019. The GP4 has a dual-telescoping roller frame with Smart Cylinders and Smart Telescoping for accurate frame widening and automatic width reference for easy and accurate steering setup. The modular roller frame telescopes up to seven feet (2.1 m) on each side for a total of 14 feet (4.3 m) of telescoping ability. The GP4 paver is equipped with Smart Pivot Arms for leg positioning, as well as Smart Track Steering technology. It has Extreme Steering capabilities that work together with the paver's G+ control system, so G+ knows each track's location and position. The GP4 is easy to transport. The operator simply puts the paver into Transport Mode by driving the legs around to the transport position with the GP4's full-steer tracks and slew drives on the pivot arms. G+ travel is switched to "Transport" for complete control once the legs are in transport position.
The GOMACO GP-2400 is GOMACO's smaller, economical slipform paver capable of slipforming widths up to 24 feet (7.4 m), with 6.5 feet (2 m) of telescoping ability on the left side. The four-track paver has exclusive smart steering cylinders on each leg for dependable steering control with electronic feedback for push-button steering setup and the setting of parameters. Its T-beam mounting rail allows for quick and accurate mold positioning, as well as quick mounting and removal of the mold. The GP-2400 has a U-shaped operator's platform for ultimate operator visibility of the entire paving operation. Its smaller size makes it a popular paver on projects all across the world.
Completing GOMACO's Bauma 2019 display will be the Curb Cadet, the highly mobile and compact curb machine. The Curb Cadet slipforms concrete curb or extrudes asphalt curb from either side of the machine. It is self-propelled and manually steered with the handle containing the controls. The Curb Cadet is a two-track curb machine, with the option for three tracks.
GOMACO's concrete paving specialists and product engineers from around the world and with multiple language skills will be in the Bauma stand ready to discuss upcoming concrete paving projects.
Company info
Related products
Related Articles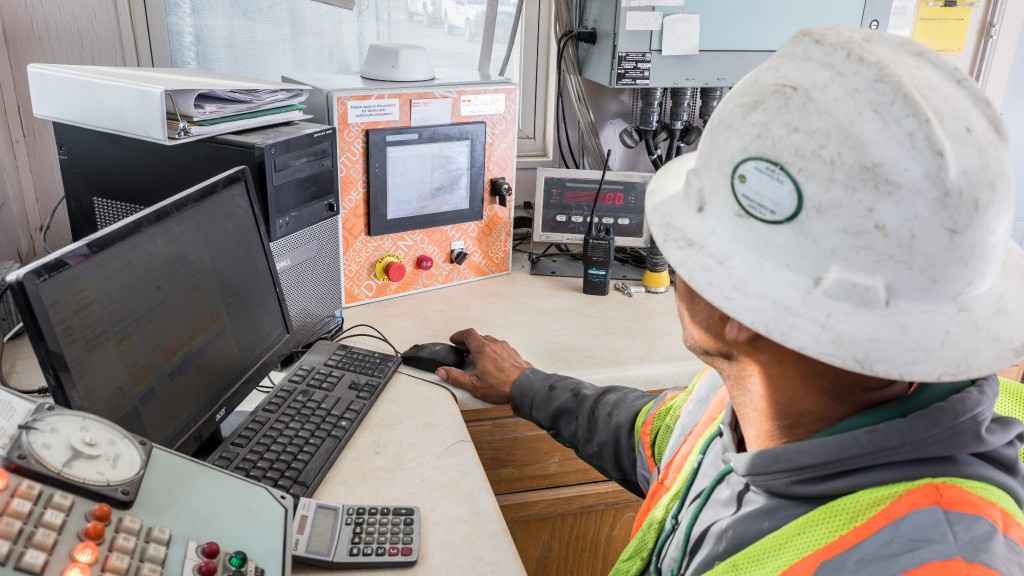 Partnership between Astec and CarbonCure bringing concrete solutions to climate change