FLO Components exhibiting automatic greasing systems for compact equipment at National Heavy Equipment Show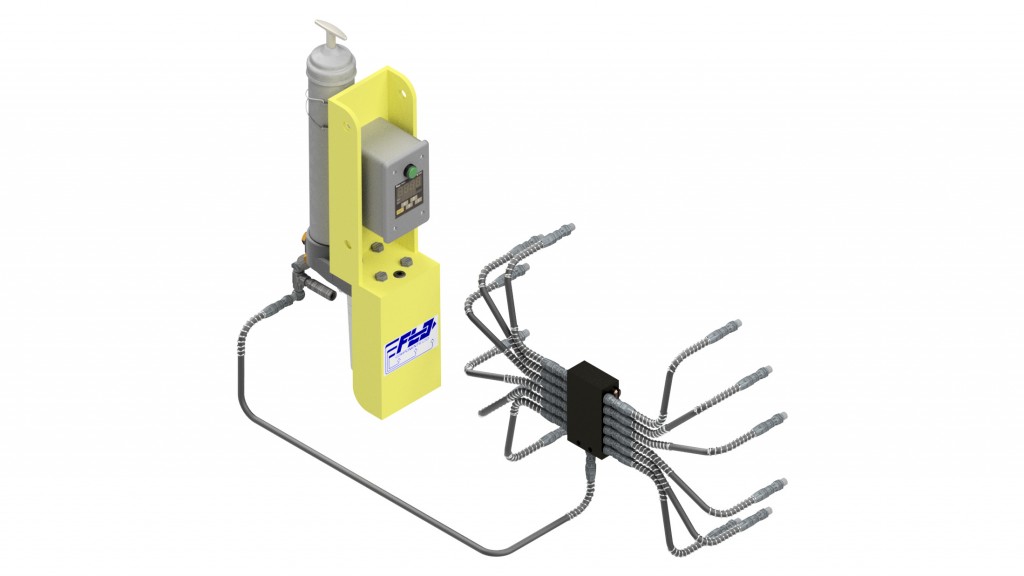 FLO Components Ltd. will be exhibiting its new SM (Small Machine) Luber at the National Heavy Equipment Show 2019. This line of automatic greasing systems is designed specifically for compact machines where space is at a premium.
According to FLO's Marketing Specialist, Gabriel Lopez, "Any machine where a regular full-sized autogreaser just wouldn't be practical, such as a mini-excavator, telehandler, skid-steer, sidewalk tractor, etc. is a potential candidate for using the SM Luber.
"We introduced the SM Luber in the Fall of 2018, but NHES 2019 is the first big opportunity to showcase it to the industry," says Lopez.
The SM Luber operates essentially the same as the regular full-size systems, dispensing small measured amounts of lubricant at frequent intervals while the equipment is operating, maintaining a consistent lubricant seal to prevent dirt and contaminants from migrating into bearings.
"The SM Luber differs from all other lube systems in two ways," says Lopez. "First is its small profile which makes it very versatile in so far as finding space to install it on compact equipment. Second is that you don't have to mess around with complicated grease pumps or other methods of filling the reservoir. Simply remove the lid like you would on a grease gun, insert your standard grease cartridge, replace the lid and you're ready to go."
The system includes a 12 VDC timer and a mounting bracket. The standard off-the-shelf model services up to 12 grease points using a single distribution valve.
Lopez says, "People can come check out the SM Luber demo in our booth and while there, they can enter our new contest. We are giving away a Lincoln 1844 PowerLuber Grease Gun on the last day of the show."
Company info
Related products